Community School Support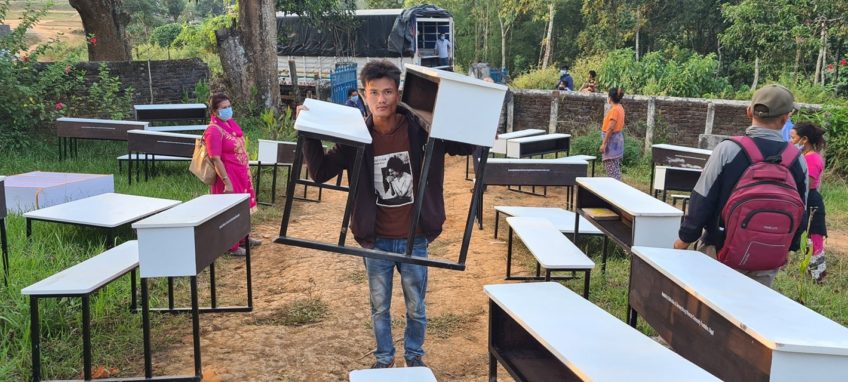 Namaste Community Foundation, Nepal organized an 'educational and drinking water' handover ceremony for Shree Nirjala Basic School, Bhanu Municipality-8, Deuralitar, Tanahun District on 21st October 2020. The handover included goods such as desk bench sets, low table sets, cushions, children's play equipment, indoor and outdoor games, study racks, young children's learning materials, a drinking water tank and pipes.
Heartfelt thanks to Siddhartha Deutsch-Nepalesischer Freundeskreis e.V. Germany for their financial support of this project. We are also grateful to the Pokhara United Club, the all-school management committee, the ward chairperson, the head-teacher along with other teachers, and the guardians for their coordination of the event. Our thanks also go to the NCF-Nepal team for completing the purchases and coordinating the handover ceremony, even during this uncertain time with COVID-19.