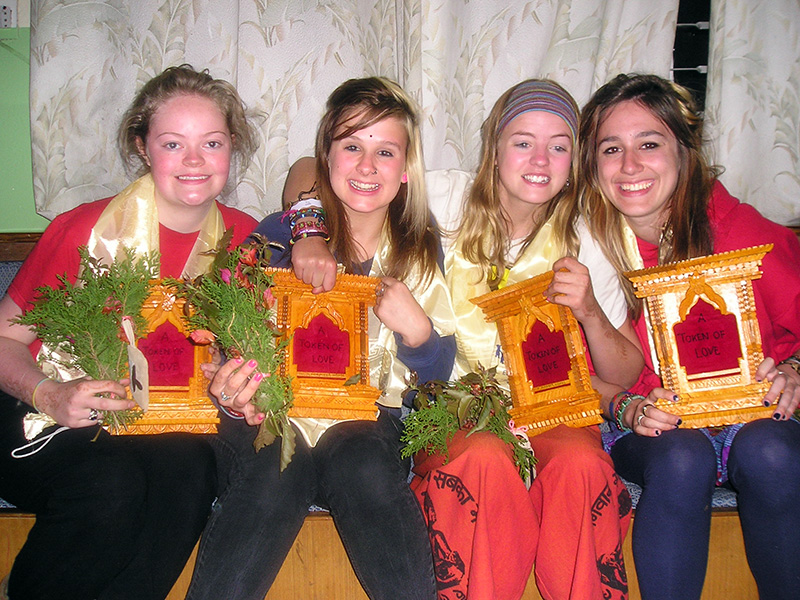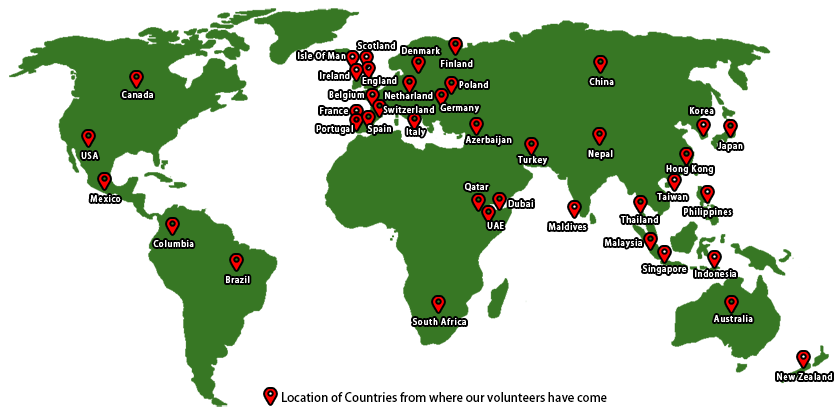 Namaste Community Foundation, Nepal welcomes all professionals and experts from different parts of world. Over 600 expert volunteers from various parts of the world have worked with us and have contributed a lot towards the children and growth of the entire organization.
Professionals from various part of the world can be an integral part of the organizational development especially supporting through promotion, administration and fund raising. They also can play a role model for our children and support their intellectual service.
The gratitude and care that an expert receives during the placement makes the experience invaluable. There are different other similar placement programs in which to offer your skills, it is left for you to decide, when applying, the area you believe you can make the biggest difference in. This professional support program will take you beyond the surface of the Nepali culture, you will have a week of lessons and you can also apply, at suitable time, for a break for outside activities i.e. trekking, rafting, etc.
We thank you for your great interest and taking the time to contact us. We hope our co-operation and teamwork will generate a great depth of spirit within each of us.
Online Application Form for Professional Support Program
Support Donation (for food, accommodation and other service)
We charge our experts a very nominal amount of food, accommodation and other admin support taking consideration in various subject matters. Any savings from the donation goes directly to support the programs run under Namaste Community Foundation, Nepal.
| Duration | 1 month | 2 months | 3 months | 4 months | 5 months(Max) |
| --- | --- | --- | --- | --- | --- |
| Fees (Euros) | 550 | 975 | 1400 | 1825 | 2250 |
Fees are based in double sharing basis.
Payment can be made with its equivalent with (Euros, US Dollars, Pounds, Nepalese rupees, Aus Dollars, etc)
No multi-city placements available
Staying in a single room will costs 150 Euros extra.
Children over 5 years will be charged extra

The Cost Includes:
Collection from the Kathmandu airport
Transport to your placement including bus ticket to Pokhara and Kathmandu
Accommodation during placement (Himalayan Guest House)
Cultural sightseeing
Language, Cultural/Orientation course
Free Wi-Fi at the guest house
24 hour security system
Main meals during placements(Breakfast and Dinner in the Hotel and Lunch at the orphanage)
Occasional refreshment program
The Cost does not include:
Personal Insurance
Domestic and International flight
Laundry service, drink and bar bills
Airport drop at the end of program
Visa Fees and other personal recreational activities
Expert Common Tasks:
Supporting staff in various level (senior or ground level)
Supporting children in completing school tasks
Supporting in the garden works and kitchen
Cleaning house and other chores
Teaching in the English lessons, computer skills to children
Help in the office works including promotion, editing documents, admin support etc.
Expert Individual Projects
Individual projects will fall to you! You should be able to both initiate and complete any such projects, so you should keep in mind the various time and materials you will need to obtain in order to do this. You should choose a project that is beneficial to the NCF-Nepal, helpful for the larger Pokhara community, and sustainable (meaning it can run beyond your time here!).
Research your project fully and plan on consulting with Mr. Paudel the director before you make a choice about your particular project and also as you work towards its completion.