Third Emergency Aid distribution program of NCF-Nepal for earthquake victims.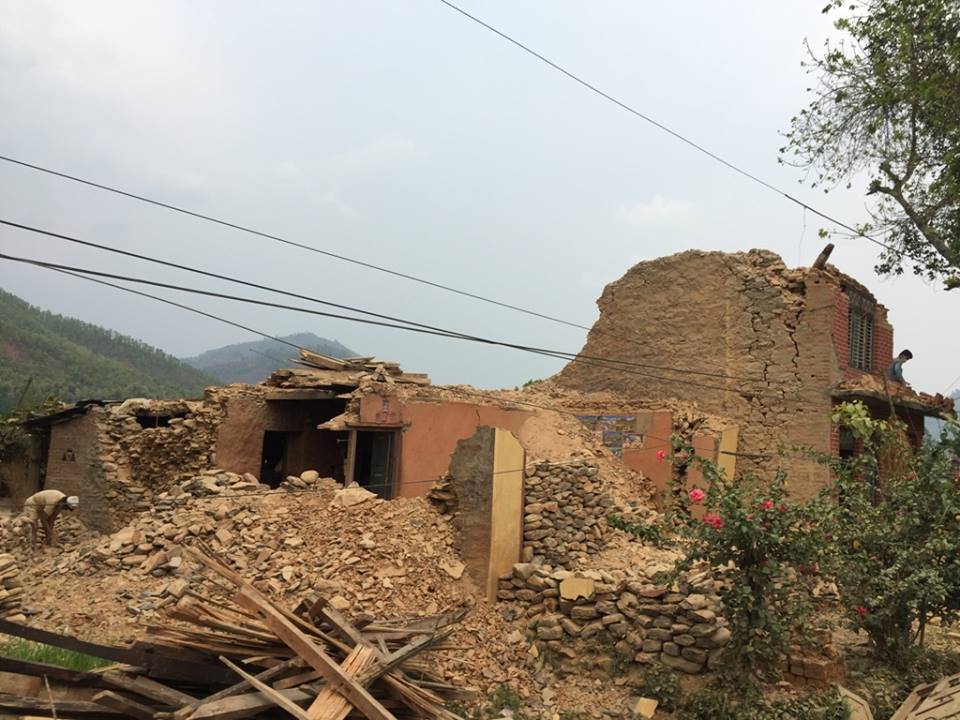 Together Nepal Can Be Recovered : Third Emergency Aid distribution program of Namaste Community Foundation( www.ncf-nepal.org) for earthquake victims.
We NCF-Nepal team along with some Chinese friends were very much delighted to organize NCF-Nepal's third emergency aid distribution packages in Samundra Taar VDC, Nuwakot district (250 Kilometers away from Pokhara, where around 50 Kilometers road was very rough and mountainous) for 250 earthquake destroyed houses, families from 5 different villages (ward no : 5, 6, 7, 8 , 9 ) after 14 hours continuous drive. No aid agencies including Nepal government reached so far to those very remote villages therefore entire community from the same area were very very happy to welcome our team for their help and support for survival after earthquake. It was heartbreaking to see almost all those buildings of various villages with big damages and not any more in livable condition. We were also told that many children, women and elderly people died as the buildings collapsed during earthquake.
We have so far provided our emergency aid packages to 650 families where our aim is to help 1000 families in the same way. Please know that every day, there are some phone calls from different villagers to our founder Mr. Visma Raj Paudel and staffs to provide them such relief aid packages. In such situation, NCF-Nepal's idea is to provide relief aid packages to those most suffered people till we are financially supported locally and internationally.
For any financial contribution, visit : https://www.ncf-nepal.org/donate-us/.
Please share this post on your social media ( if Possible) !
Millions of thanks to our amazing NCF-NEPAL team. So proud of you for your all hard work and dedication toward to help these victim people in most desperate situation.
- Published on May 10, 2015