Give child a hope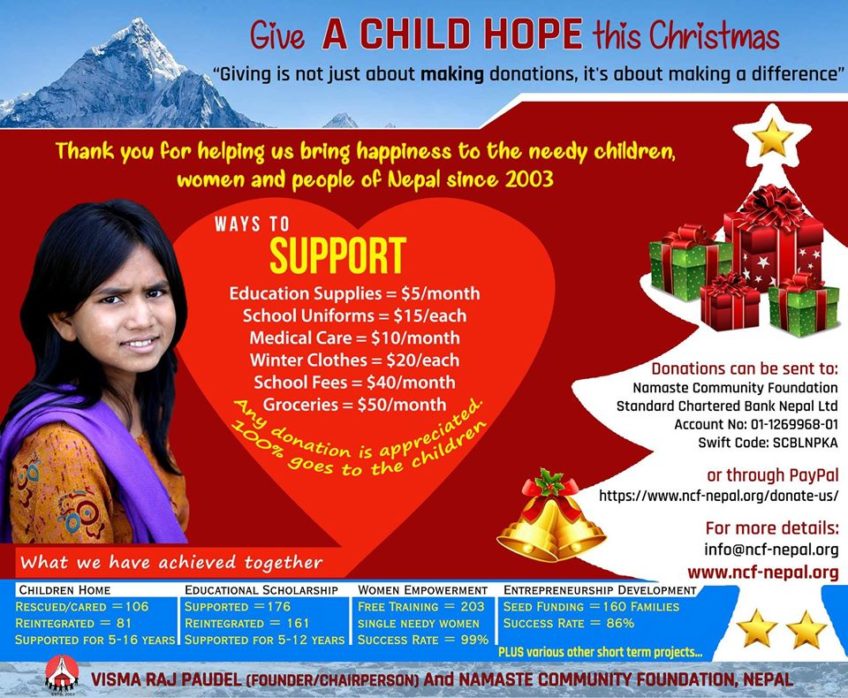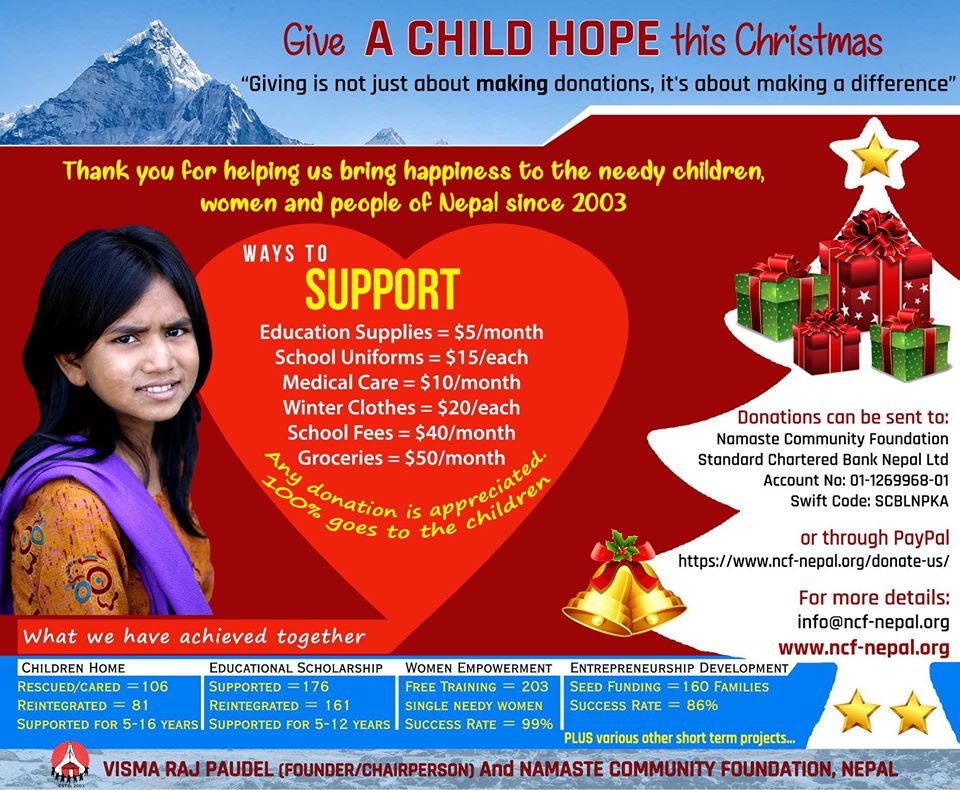 As Christmas and the New Year are approaching, we hope that you are looking forward to your preparations to celebrate the upcoming events with joy and happiness.
It has been an incredible sixteen years for all at NCF-Nepal, making a real difference in the lives of the underprivileged children and women of Nepal. We want to take this opportunity to update you on the major happenings over the last two months within NCF-Nepal.
Thank you so much for being a part of this most worthy global cause. Your kindness, cooperation, and responses are much appreciated.
Visma Raj Paudel
Founder/Chairperson
- Published on December 10, 2019