Congratulations SEE graduates!!!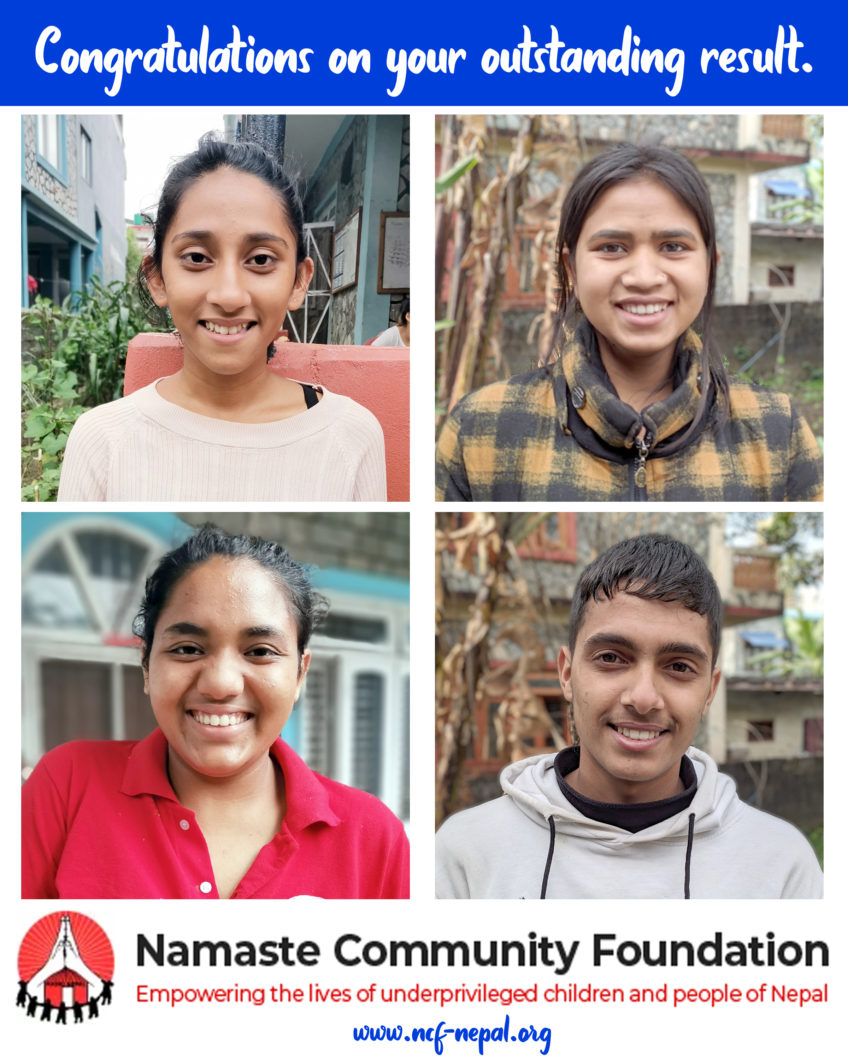 We would like to CONGRATULATE our students (Jamuna, Monika, Alina & Rohit) for their outstanding results in their School Education Examination (SEE). They all have secured well-deserved success. We all Namaste Community Foundation Family, Nepal are proud of them.
We wish them a great future ahead and ensure that we will be walking together (financially supporting and guiding) to shape their future career towards financial independence.
Namaste Community Foundation, Nepal, Family.
- Published on July 28, 2022