Celebrating Teej Festival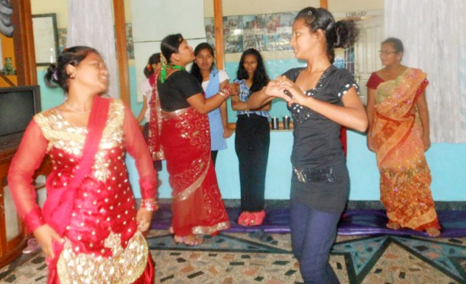 This year, as well as every year, we celebrated a festival that is of great importance in the Hindu religion, especially to ladies. This festival is called Teej and is celebrated by showing dedication to the Goddess Parvati, commemorating her union with Lord Shiva. The festival is celebrated for the well-being of the spouse and children and the purification of one's body and soul. The festival is a three-day-long celebration that combines sumptuous feasts as well as rigid fasting.
Here at NCF-Nepal, we celebrated the festival with delicious food in a wholesome environment with some appropriate Teej music, promoting a positive feeling.
- Published on September 10, 2019