Celebrating partnership with NF – NL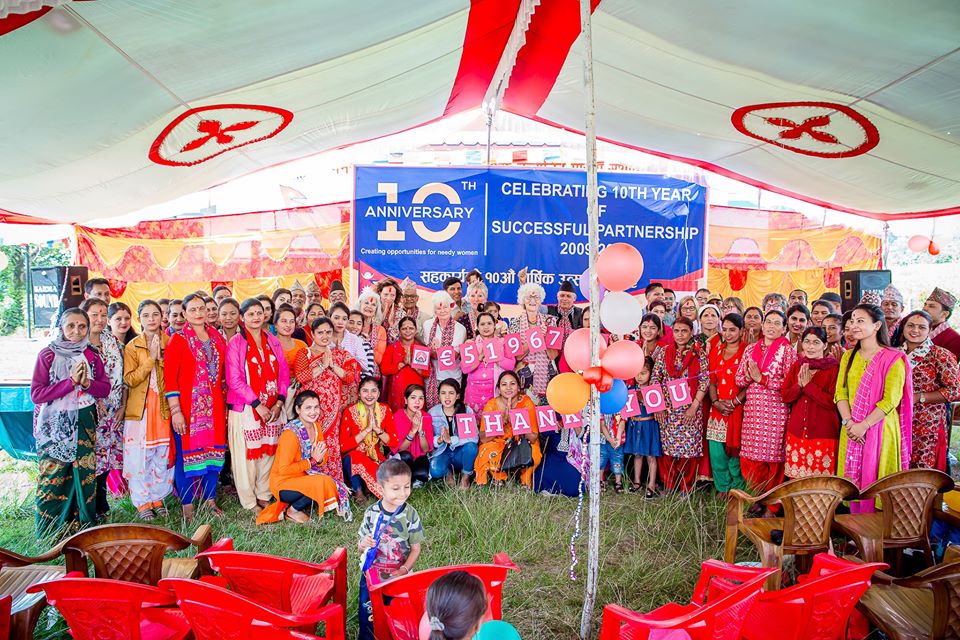 Thanks to Namaste Foundation Netherlands (NF-NL) and Hilde Bleijswijk (Founder/Director) for their ongoing partnership with NCF-Nepal. On 14th October 2019, local government representatives, well-wishers from Nepal, and delegates from NF-NL visited the Women's Empowerment Centre to celebrate our ten years of partnership and to meet the beneficiaries.
Over these past ten years, this partnership has helped bring about positive changes in many women's lives, giving them entrepreneur skills and financial independence. Thank you, NC-NL, for helping create these incredible success stories.
- Published on November 10, 2019