NAMASTE AND GREETINGS FROM NEPAL !!!
We believe that you and all your loved ones are in a good health. Thank you very much to all our partners, donors, past volunteers, well wishers and all individuals for all your support, sacrifices and belief towards humanity.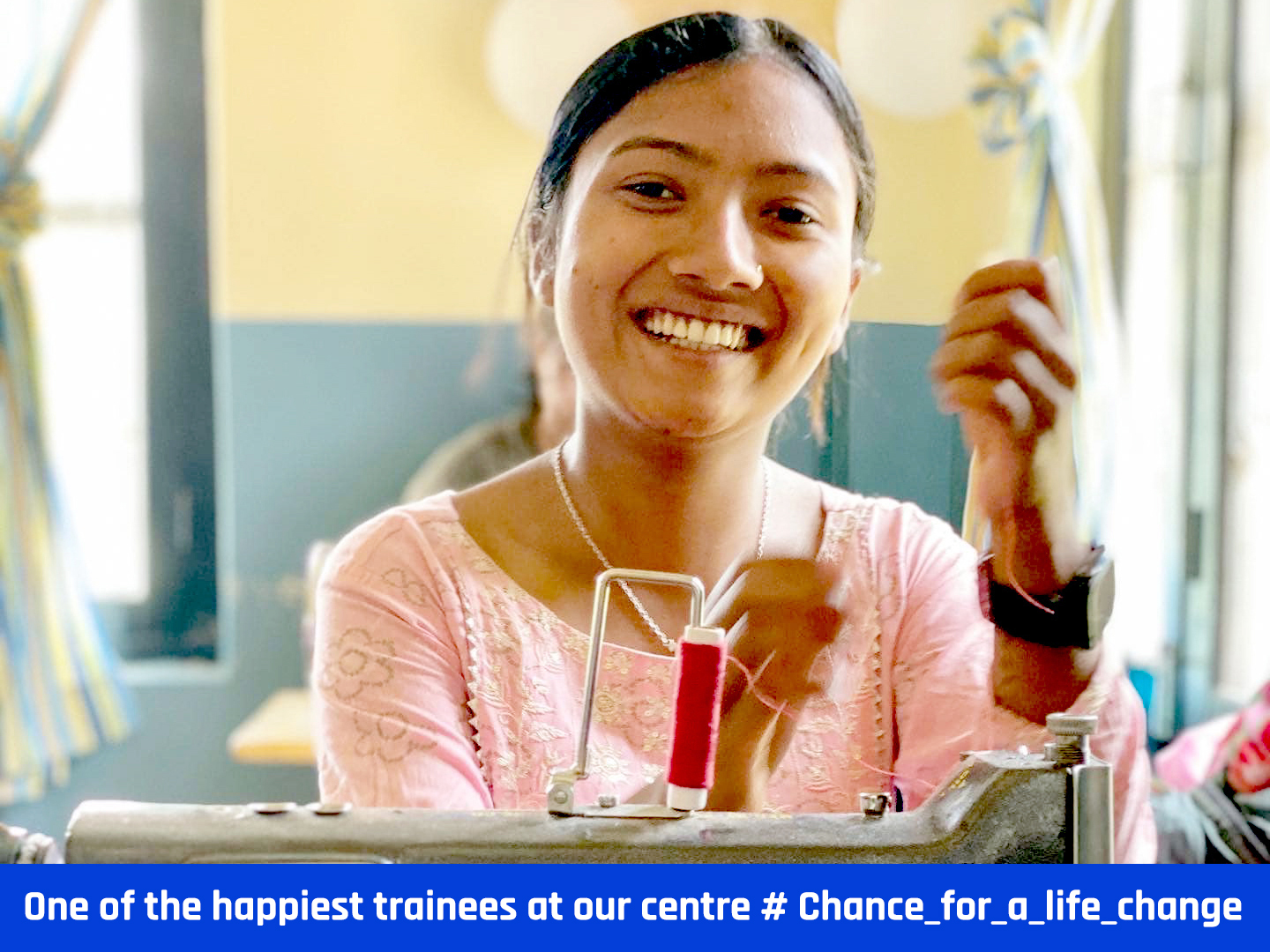 We are indebted for all your love, care and most importantly your continuous motivation to create smiles on many faces, supported under our projects in Nepal for over 19 years in a row and continuing.
If you are planning your Nepal visit soon, please don't hesitate to contact us for any kind of support to make your travel easier.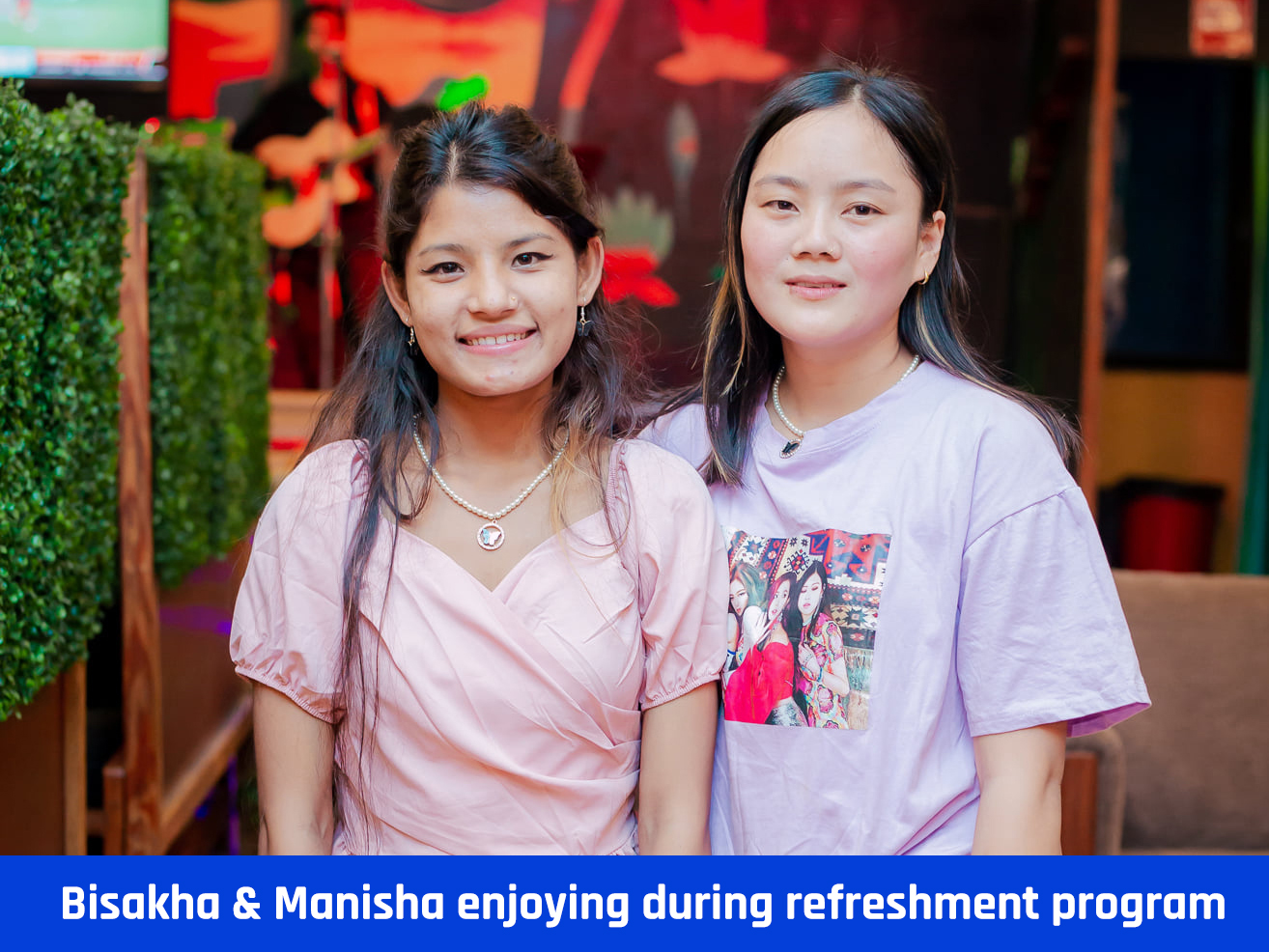 The covid circumstances had created many obstacles but it is almost under control through vaccination program. But the continuous new variations are headache for many of us.
Nepal government also has alerted about the possible expansion from other neighboring countries but requested not to be panicked. The government of Nepal has decided to conduct local elections on May 13, 2022. So, the election campaigns have been running high these days.
This has risen the people's movement, promotions and have been requesting to vote their candidates.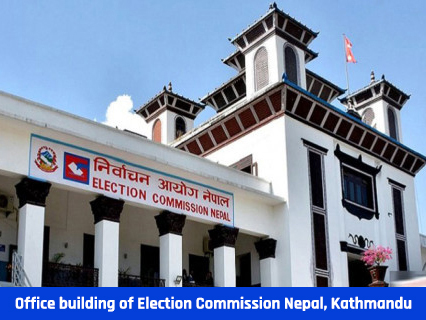 Besides this, the ongoing war has made the hike in petroleum products that has raised the cost of all necessary goods making difficulties in our daily lives.
Apart from above, the good news is Nepalese government has already opened its border for all and Nepalese entrepreneurs are eagerly waiting to welcome international guests with safe & best hospitality to help explore the physical and cultural jewels of Nepal.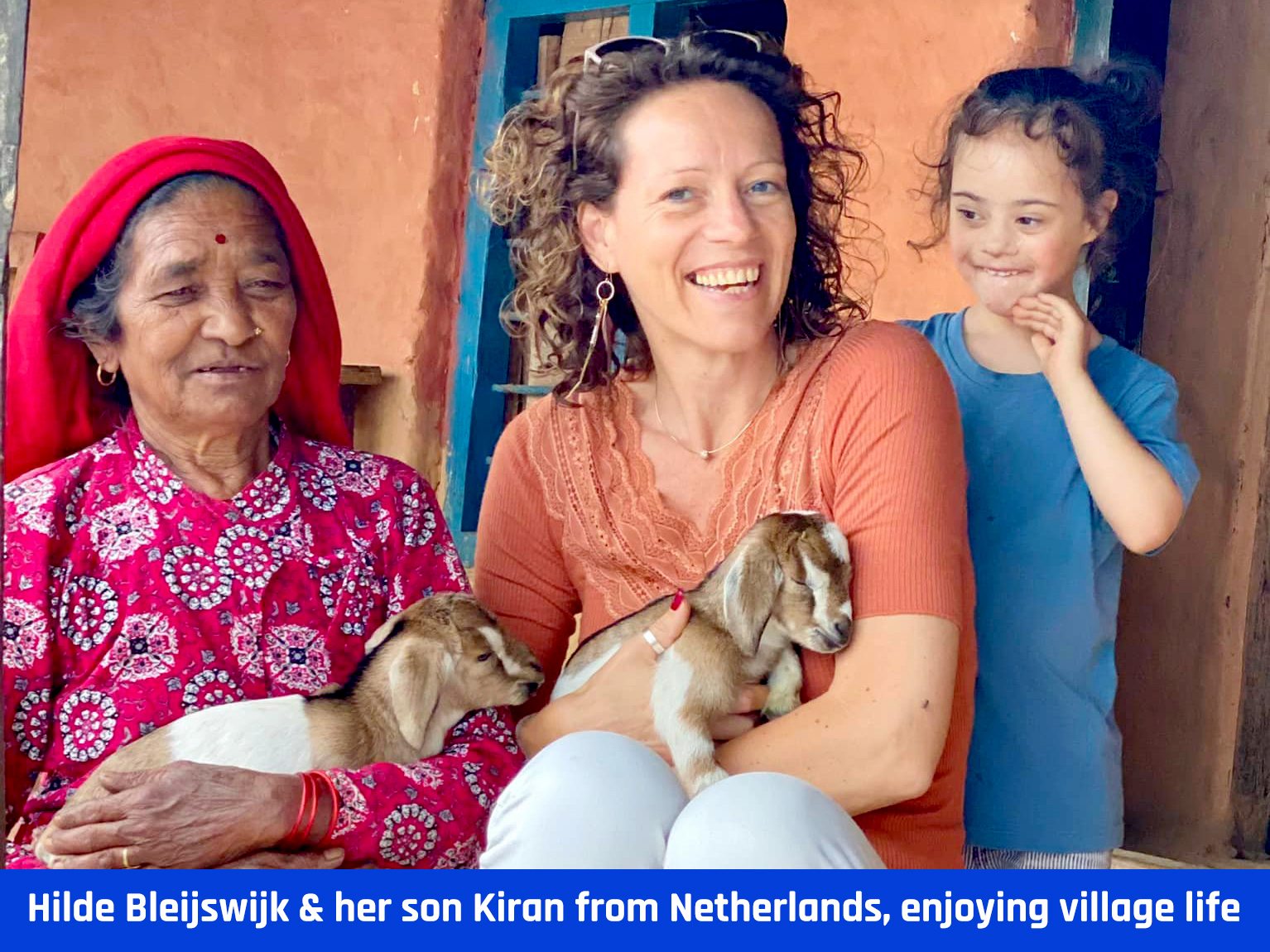 You can Visit Nepal and support our economy either to celebrate your personal holidays or social / business purpose.
Thank you again for showering your love and care to our organization.
Stay Safe, Stay Healthy!!!
Regards,
Visma Raj Paudel
Founder/Director
Email: [email protected]
Phone: +977-98560-38109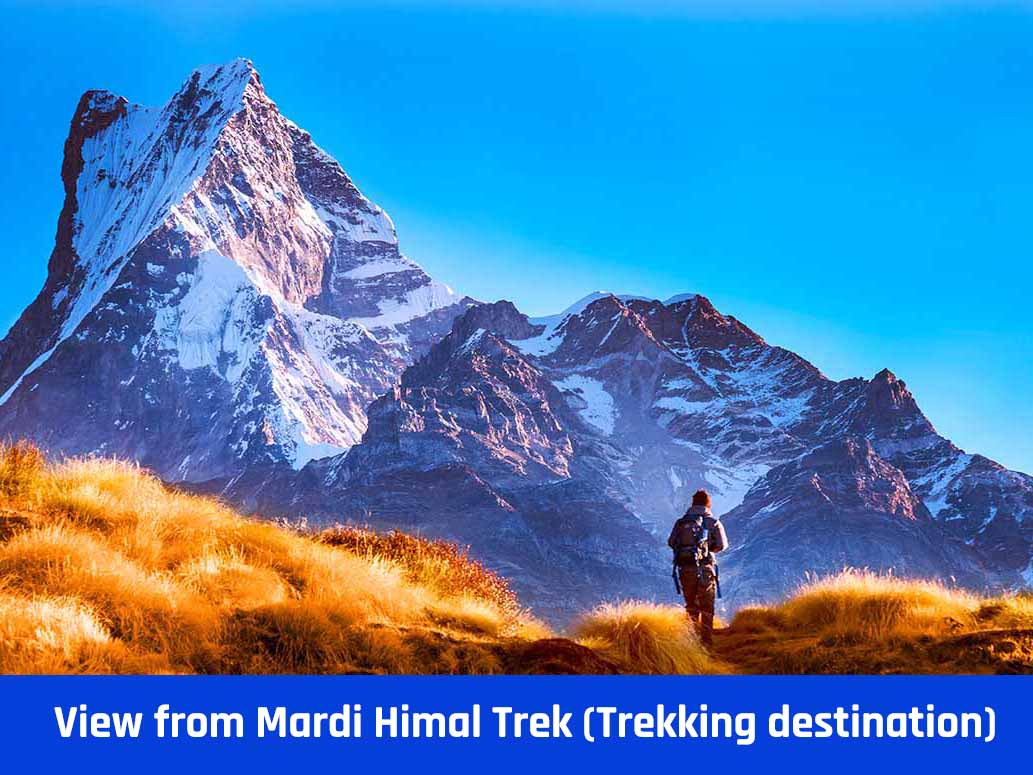 Please scroll down to know more about this edition of our newsletter…
1) PARTNERS MONITORING VISIT FROM NETHERLANDS
We were happy to welcome our partner M/s Hilde Bleijswijk from Namaste Foundations, Netherlands on 18th April 2022. She stayed here for 2 weeks with us and experienced the progress of last two years.
We also managed to organize a re-opening ceremony of our Women Empowerment Center. It's already 1.5 DECADE of GREAT PARTNERSHIP to work together to change the lives of many underprivileged children and needy women of Nepal.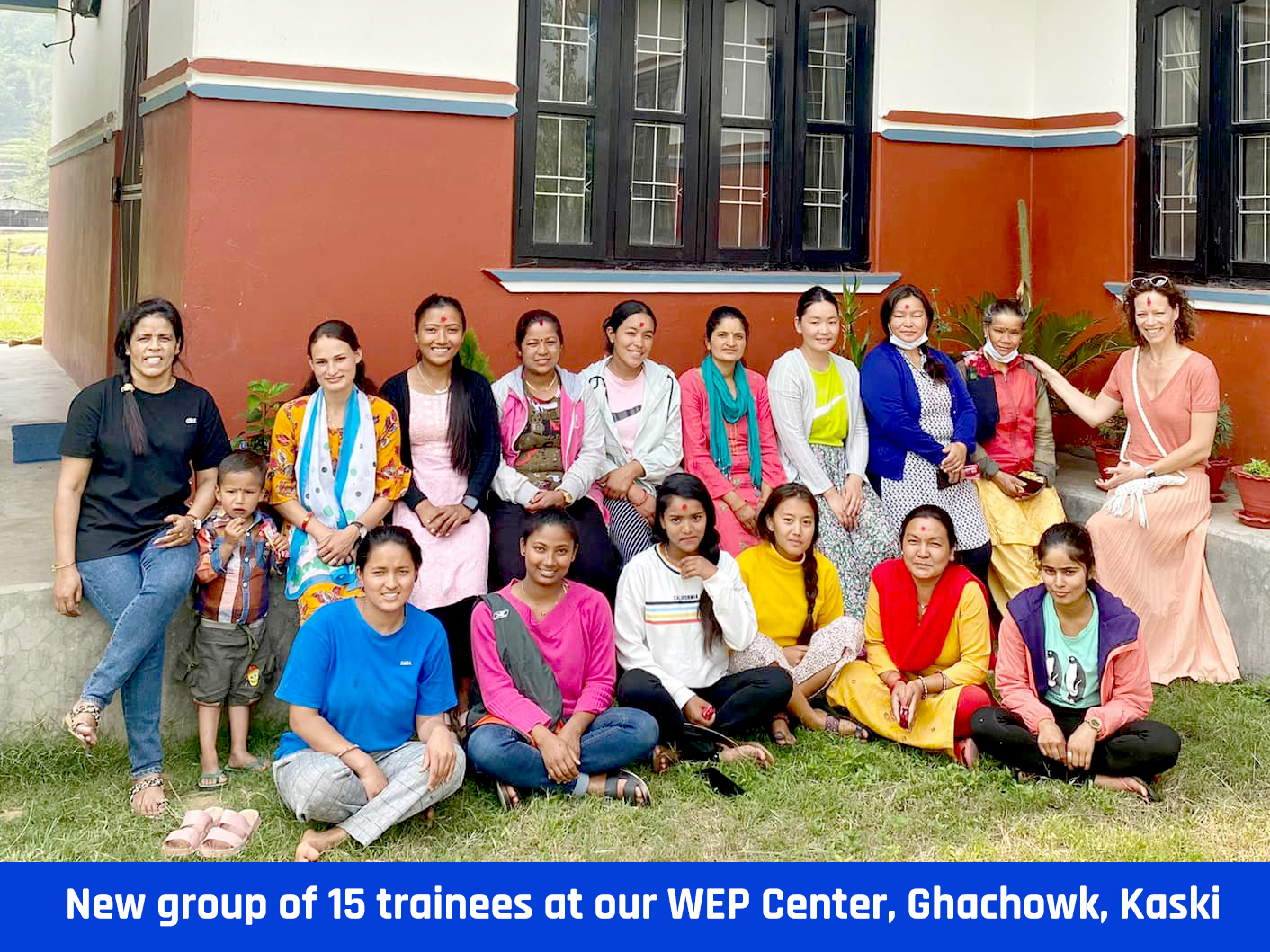 2) SKILL TRANSFER TO 15 SINGLE WOMEN
After the Covid settlement, this is our second group of 15 women who have been selected for the skill transfer (2 months full time tailoring training) at our Ghachowk center.
They will be provided free training, everyday meal, training materials and some counselling classes to empower towards financial independency.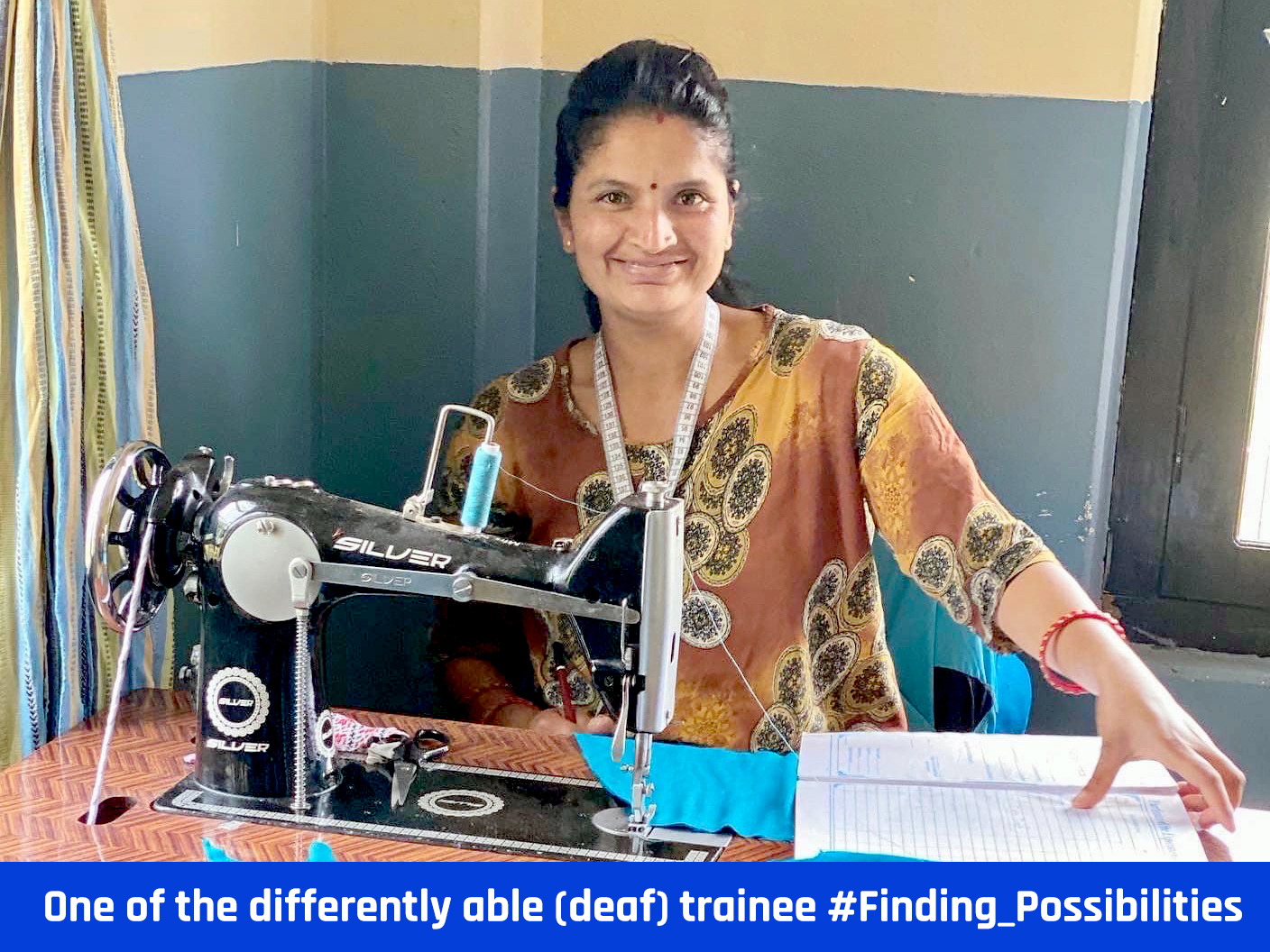 3) GIFT FROM UK
We would like to greatly appreciate Chris Neil and Dominic Partridge for their kind contribution through Lee Walker (Scotland) on 30th March 2022.
This donation was utilized to buy kitchen utensils, rechargeable bulb, hair trimmer, slipper, cleaning goods and under garments for children.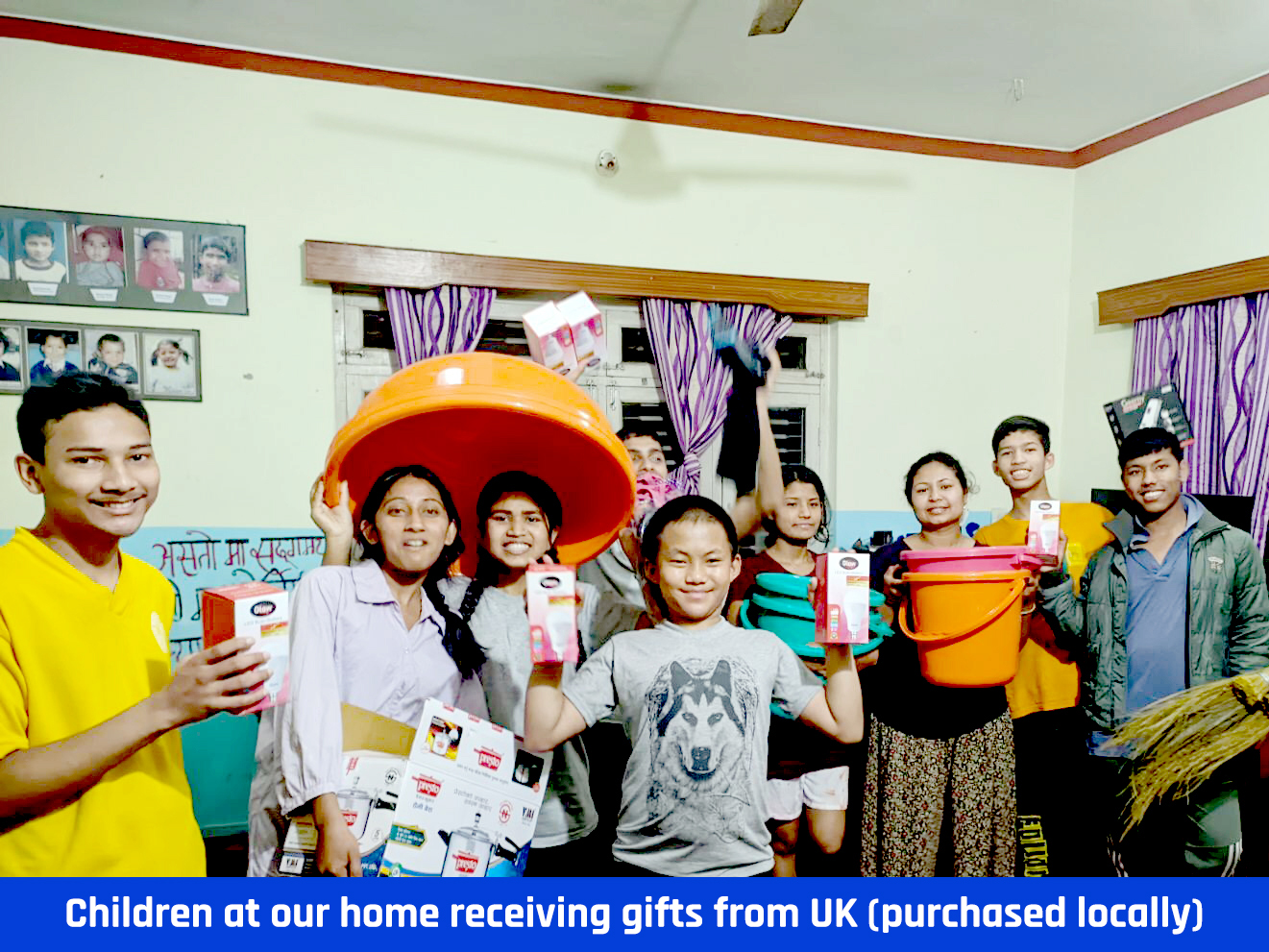 4) GREATEST APPRECIATION BY LIONS CLUB INTERNATIONAL
We all at Namaste Family, Nepal would like to CONGRATULATE our Chairperson/Founder Mr. Visma Raj Paudel for being greatly APPRECIATED by Lions Club International for his service under Lions Club Nepal.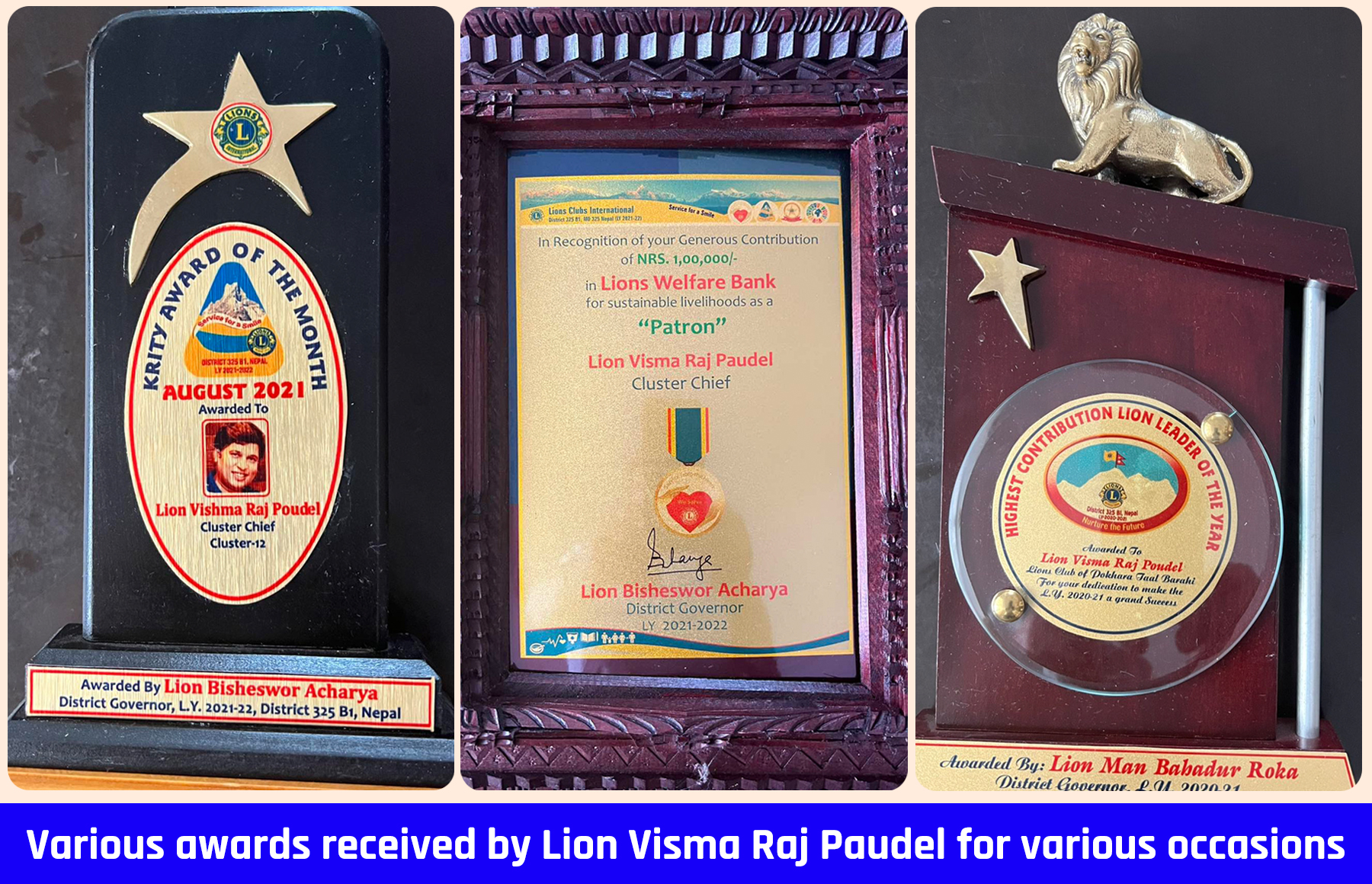 He has been involved in the club since 2008 as Chartered President of Lions Club of Pokhara Talbarahi. He was honored by Krity Award, Highest Contribution Lion Leader, Patron of Lions Welfare Bank and many more.
He was recently honored for NCF Nepal for outstanding support and partnership with the club (325 B1) during Covid Pandemic.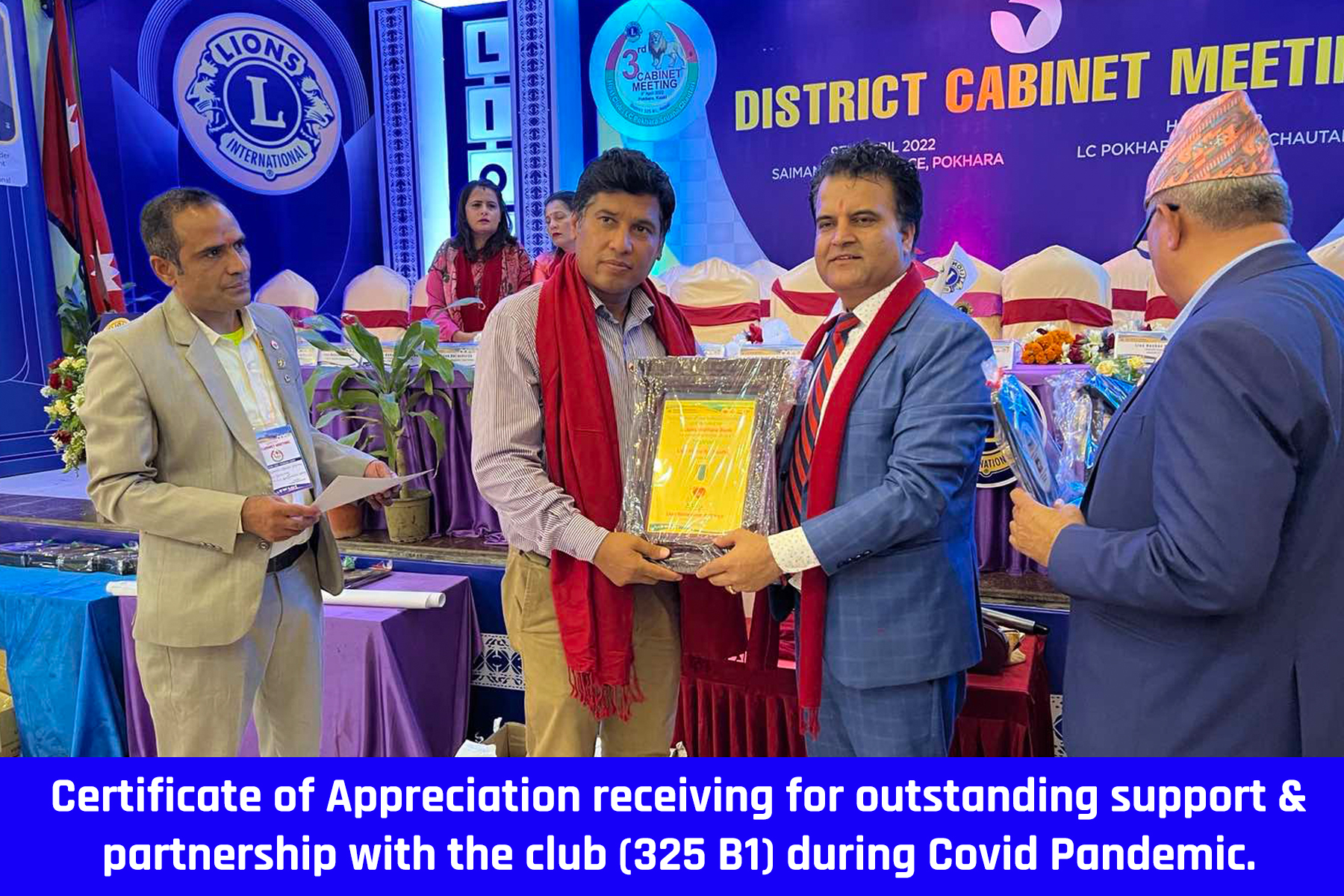 Similarly, he has been selected as Project Management District Coordinator from the Lions Club International 325 I for the year 2022-2023. We wish him and his team for the successful tenure.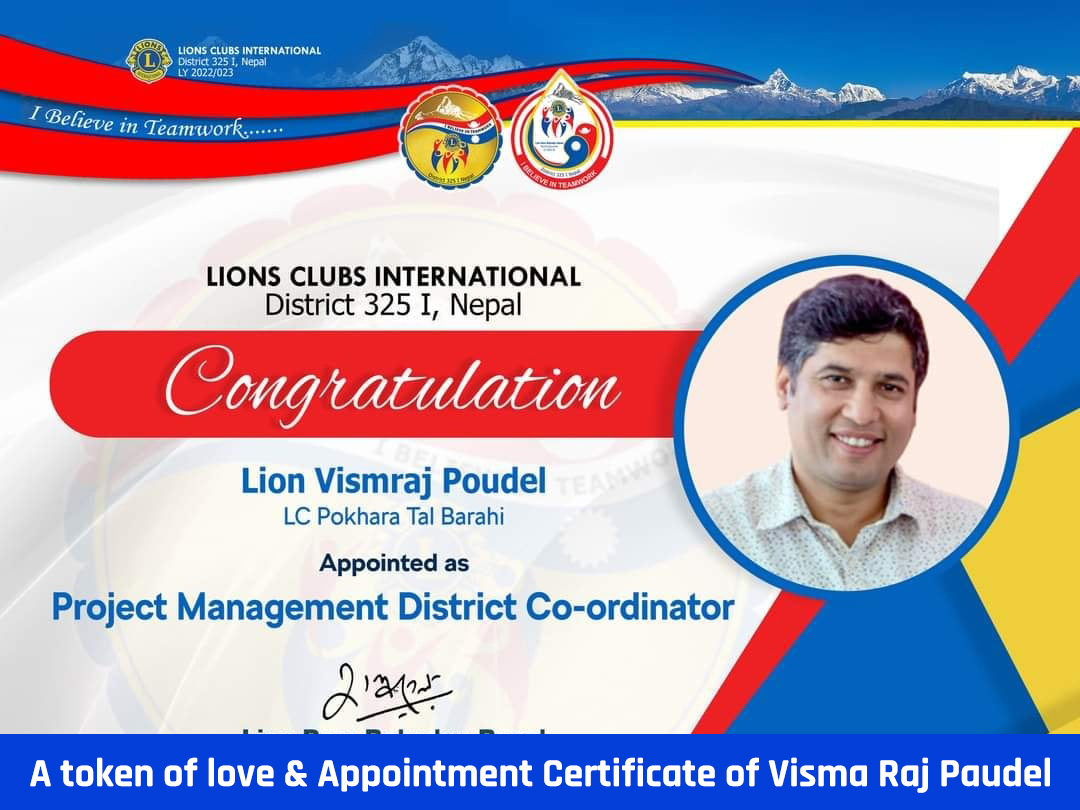 The Lions Clubs International, is an international non-political service organization established originally in 1916 in Chicago, by Melvin Jones.
It promotes the principles of good government & good citizenship, take an active interest in the civic, cultural, social and moral welfare of the community and unites the clubs in the bonds of friendship, good fellowship and mutual understanding.
5) COMPLETION OF FINAL EXAM
Our children up to grade 10 have recently appeared the final examination and most of them have done well. We are pretty sure that they will get good results.
There is about 2-3 weeks holiday before they join the upper grade. So with full participation in making holiday program, we have made 1 program daily for our children and some leisure time to spend according to their choice.
There is about 2-3 weeks holiday before they join the upper grade. So with full participation in making holiday program, we have made 1 day 1 program for our children and some leisure time to spend according to their choice.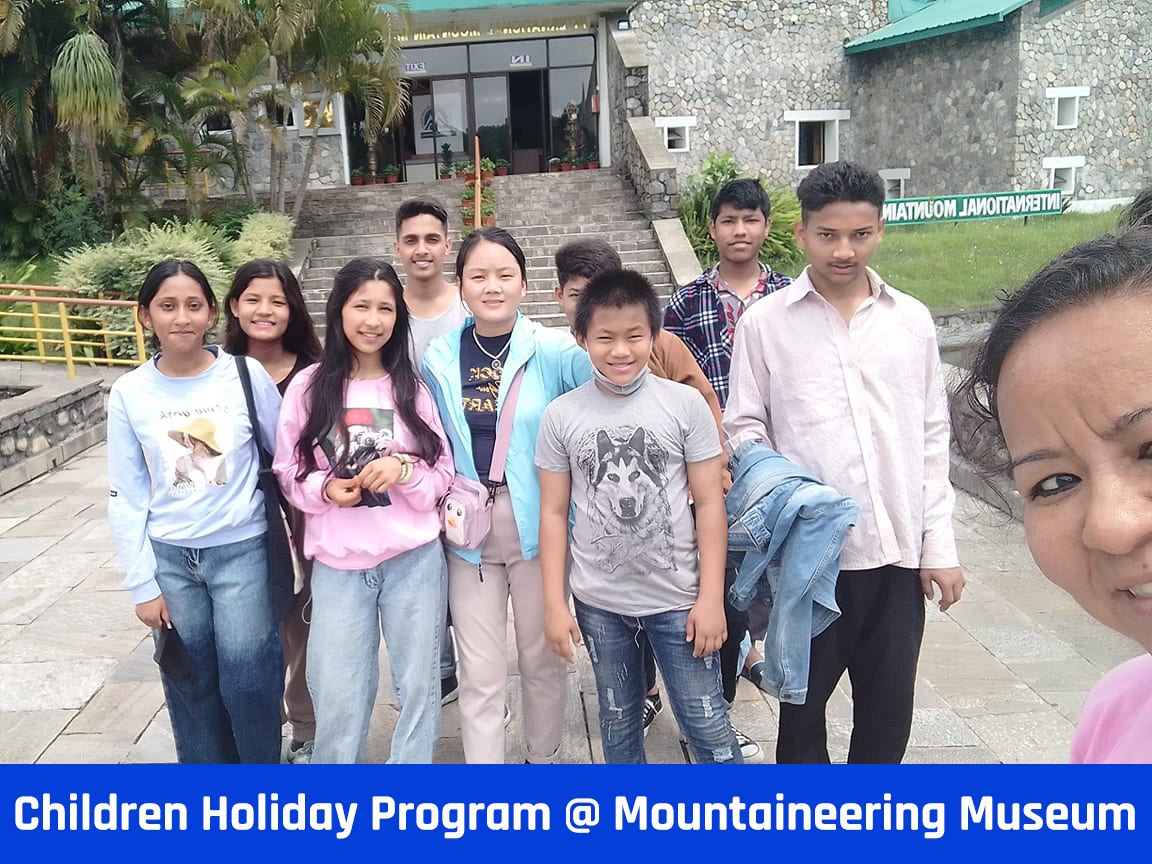 The holiday program includes: 1 day hiking in the mountain, boating in lake, mini picnic, short tour to museum, cookery program, few competitions on indoor games, etc.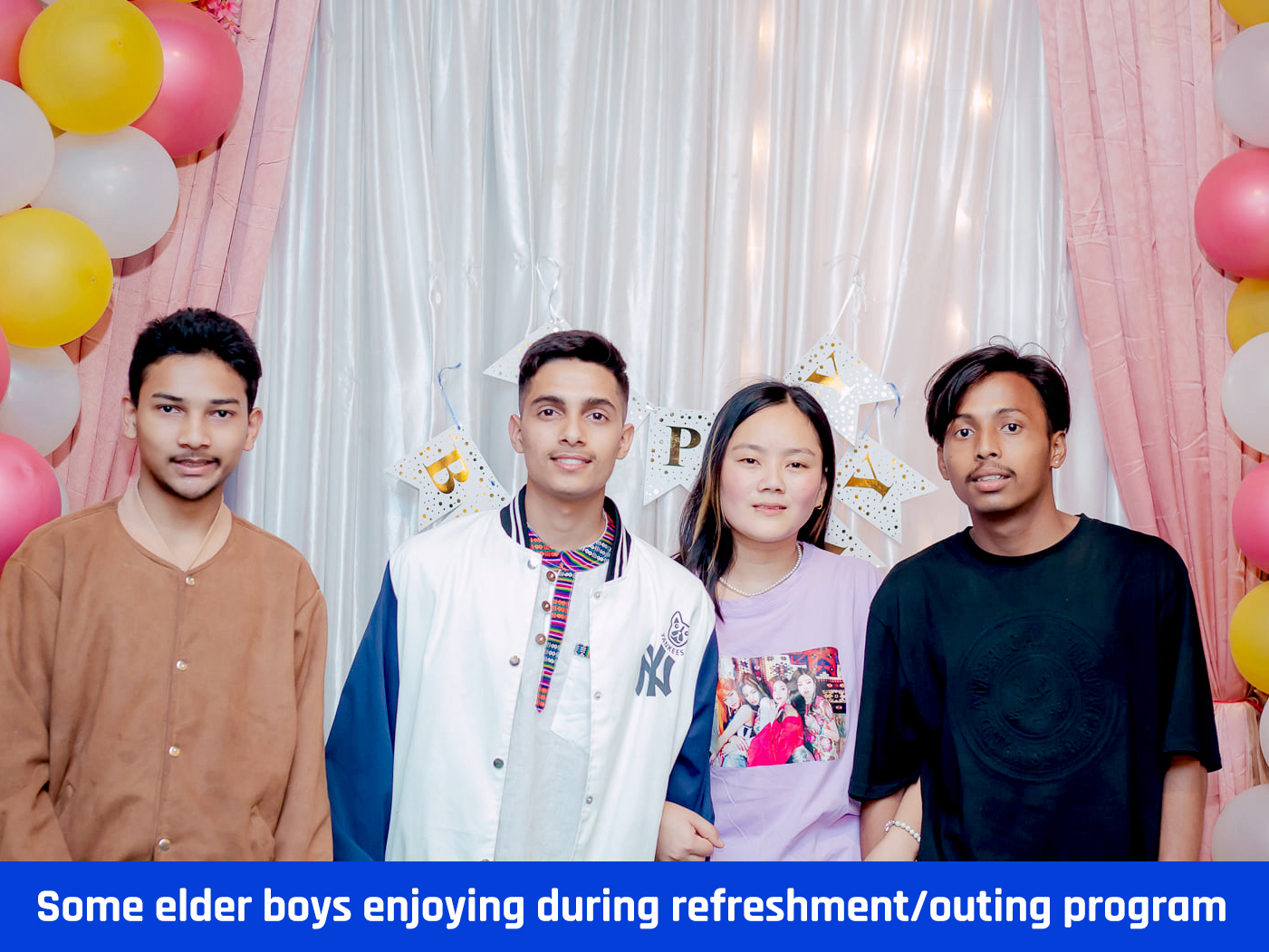 And the final examination for grade 11 & 12 will be after a month time so the bigger ones will be focusing on their exam preparations.
6) FESTIVAL CELEBRATION AT OUR HOME
In last 2 months, we had an opportunity to celebrate few festivals in our home. This includes: Nepali New Year, small Dashain and Mother's Day.
We celebrated these festivals together with some of our reintegrated children, mummies and uncles. We ordered the cake and prepared delicious meals at our home.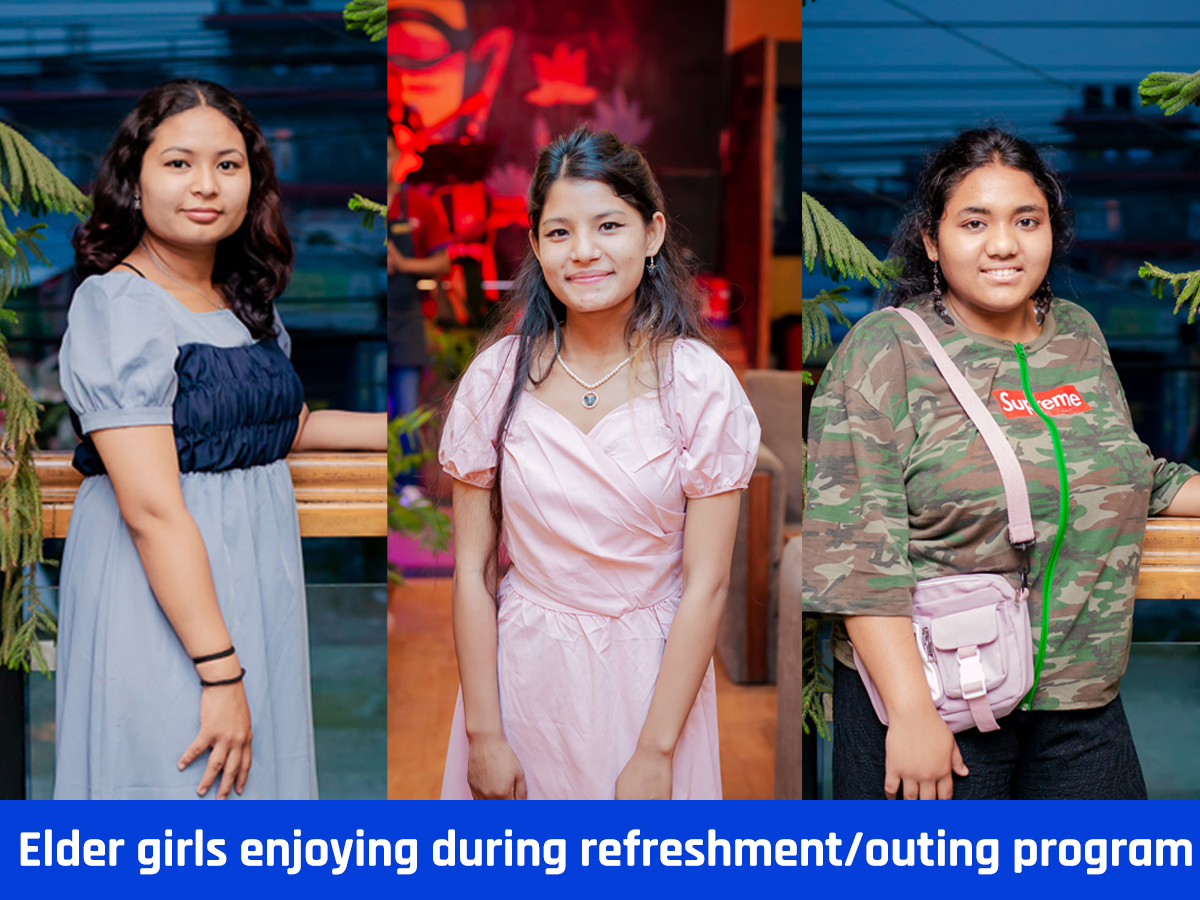 On 30th April 2022, our partner Hilde Bleijswijk offered the Cake Party and Dinner Outing for all the children including the house mummies.
This celebration was special because of three reasons: a) Completion of final examinations, b) Mother's Day and c) Everyone's (missing) Birthday celebrations.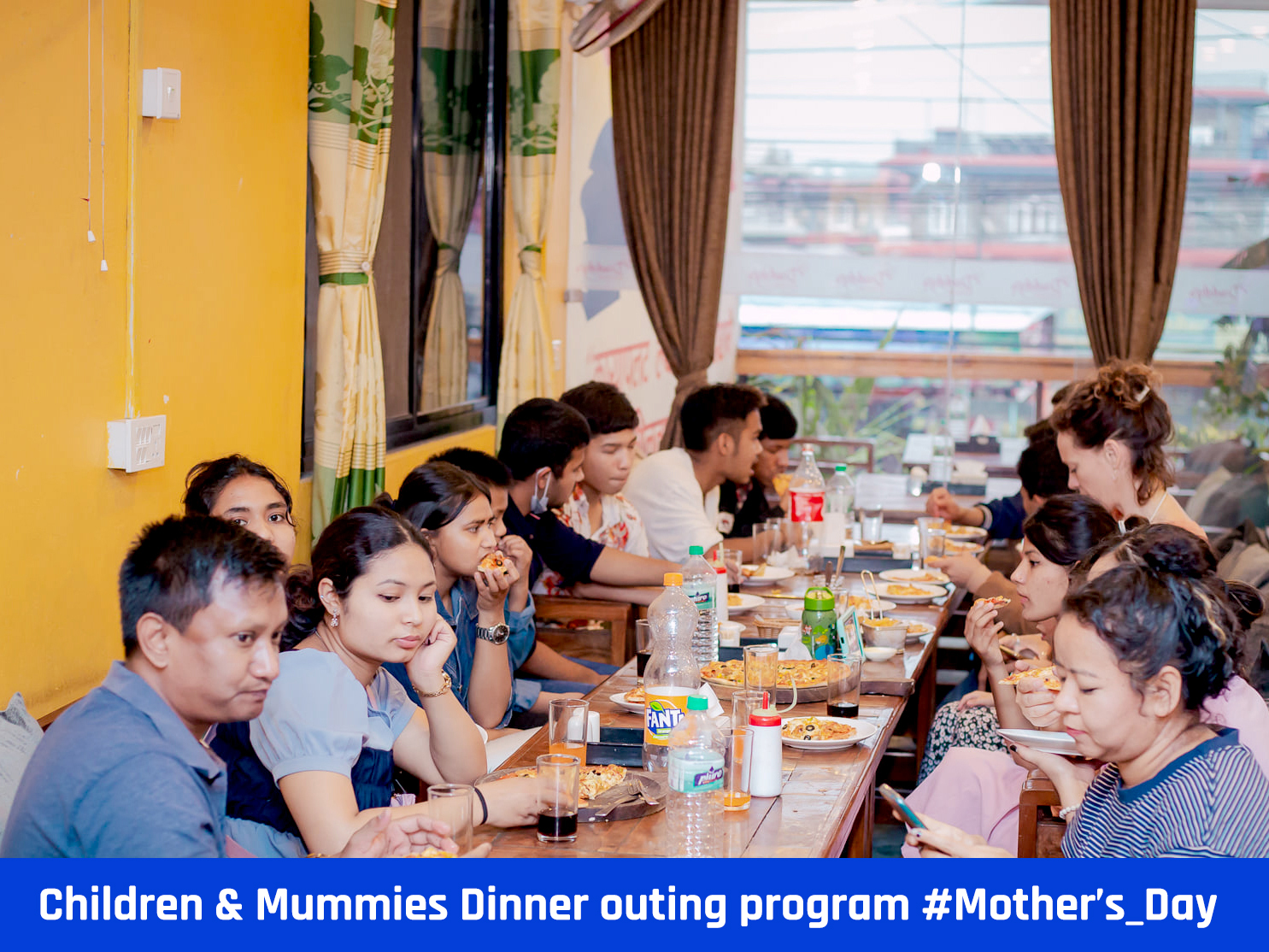 7) PARTICIPATE TO CHANGE
Without you and all other great hearts around the world; it would have been simply impossible to create positive changes for many underprivileged children and people of Nepal.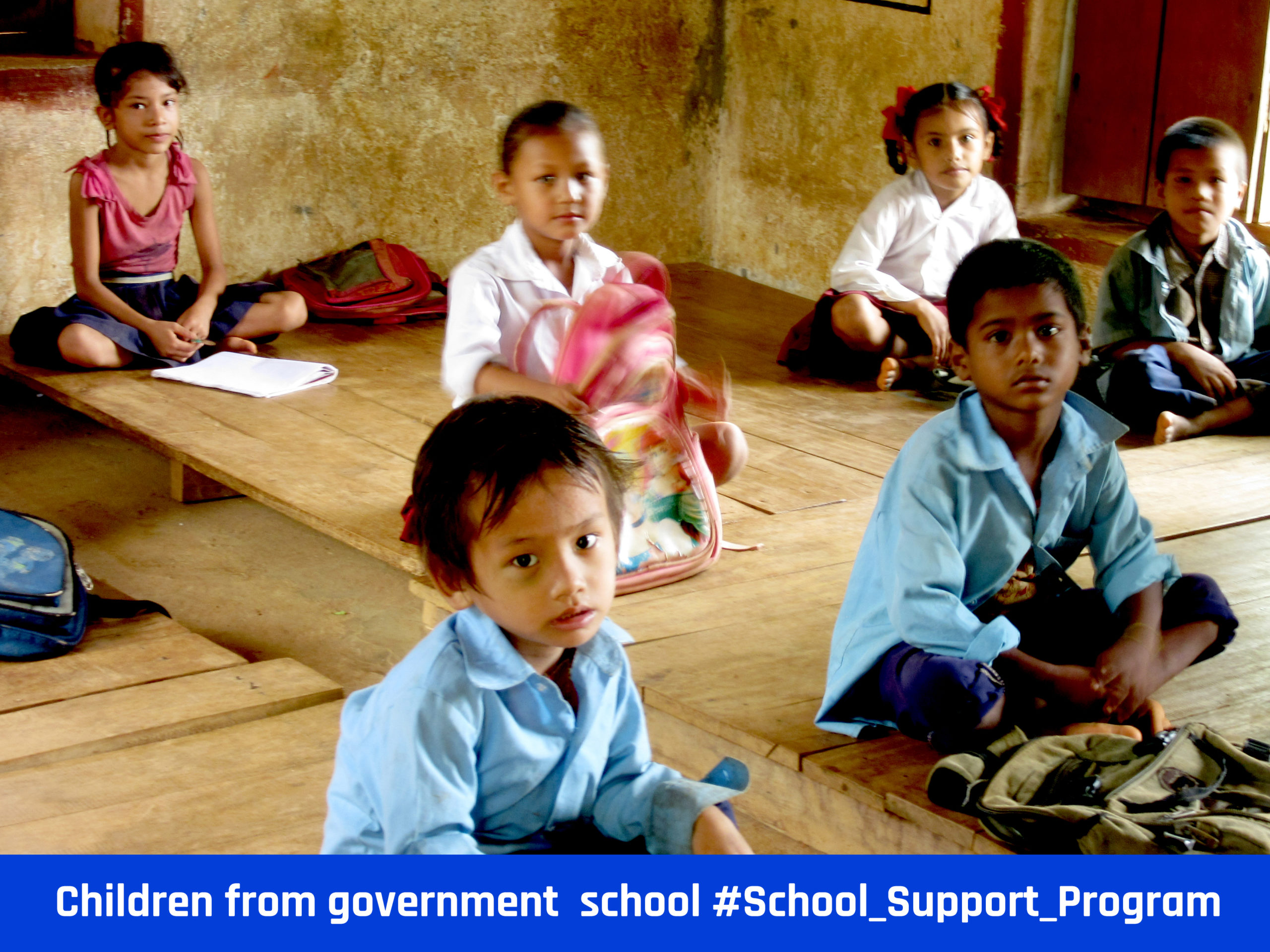 We would like to make an APPEAL for your active participation to make a positive change and spread happiness through us.
You can make a DONATION towards our social work and we guarantee you that 100% of donations will be solely utilized towards the beneficiaries.
For that, please click https://www.ncf-nepal.org/donate-us/ to donate us through PayPal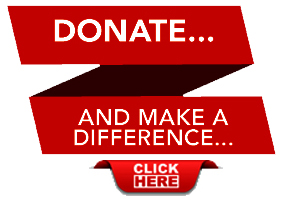 Or directly into our bank account in Nepal
Beneficiary Name: Namaste Community Foundation
Bank Name: Standard Chartered Bank Nepal Ltd
Account No: 01-1269968-01
Swift Code: SCBLNPKA
8) THE WEDDING OF OUR DAUGHTER
One of our daughter's (Anita Goley) has recently got married with Pratik Pun and started her new journey. We all Namaste Family, Nepal would like to congratulate her and wish the couple a lifetime of love and happiness.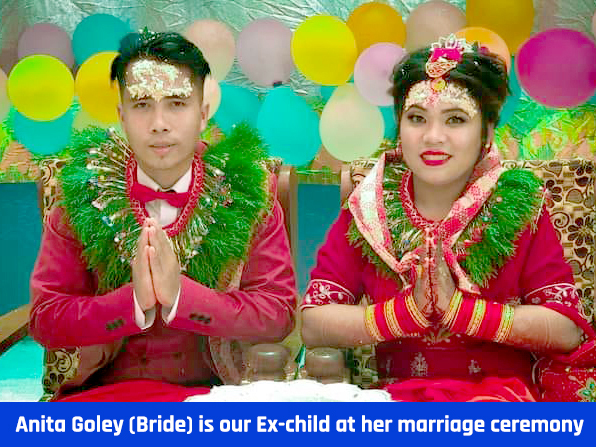 THANK YOU!
Thank you for your time and effort to go through our newsletter. We greatly appreciate your positive suggestions.