We, at NCF-Nepal, hope that you and your families are staying safe and healthy. The current COVID-19 is still affecting all of us in Nepal as well as around the world. After over three months of complete lock down, the Nepal government has opened some areas with partial travel restrictions. There is still a complete lock down in many areas like public transportation, schools, colleges, service businesses, etc. Altogether, Nepal has over 19,000 confirmed cases with massive growth in June. About 73% have recovered, but there were 49 deaths. We are incredibly blessed and happy for not being affected by this virus at NCF-Nepal. We are here again to share our significant activities with you through this newsletter.
Message from Pragya (Ex-children)

Pragya Adhikari, a girl who was cared by Namaste Community Foundation, Nepal for 14 years (2006-2020) along with her small brother; likes to acknowledge "THANKS" through this video. She is recently reintegrated to her relatives and currently studying Bachelor's Degree in management. Please click the link to watch the video: https://www.youtube.com/watch?v=j-8y57phSHQ
Extended food relief

We have extended our food relief support to our ex-children, who have been facing difficulties after losing their jobs due to the lock down circumstances. We want to thank Namaste Foundation Netherlands, for extending their relief support towards our reintegrated as well. The grocery relief support is still open to our beneficiaries, who are in great need.
Continuing online classes

In the beginning, our children participated in television classes daily, run by the Nepal Government. However, now they have shifted to online courses run by their schools with a different schedule. They are enjoying a distinctive way of distance learning.
Our 17th Anniversary

We are happy to share that NCF-Nepal has completed 17 years of social work. But, due to the COVID-19 lock down and travel restrictions, we were not able to celebrate our 17th Anniversary. We believe that we have been celebrating every day by creating HAPPINESS from SADNESS to the underprivileged children, women, and people of Nepal through our various ongoing projects since the 10th of June 2003. We want to extend our great appreciation towards all helping hands, without whom this achievement in the humanitarian field would not have been possible. Your continuous support, encouragement, guidance, and the highest level of cooperation is always appreciated.
Beginning of new financial year

The beginning of the new financial year (Nepal) started on 16 July 2020. Together with you and other supporting partners, we have created much happiness in the lives of underprivileged children, women, and people of Nepal during our last financial year. We very much appreciate your concern and encouragement while being with us and reaching the needy. We anticipate your similar support, care, and belief in us again this year in being a part of the change agent.
Our participation to support flood victims

Namaste Community Foundation, together with other children's homes in Pokhara, handed over 101,111 Nepalese rupees through the Network of Children's Homes to Social Development Minister, Ms. Nardevi Pun, to support the flood victims, especially the women, girls, and small children of Kaski and Myagdi district. Through this fund, we are purchasing daily needed goods (i.e.,. Read More
The COVID-19 effect on children

The corona virus pandemic has triggered an unprecedented socio-economic crisis that is draining resources for families all over Nepal. The immediate loss of income due to the global economic crisis means many families cannot afford basic needs, let alone have access to health care and education. Girls are more at risk of child marriage, violence, exploitation, and abuse. Thousands of children have been moving into child labor already in search of food. Although the government has pursued remote and e-learning opportunities to offset school closures, it isn't an option for those living under the poverty level.
Some projects, yet to complete

Due to the COVID-19 circumstances, including the complete lock down situation, we were unable to complete our two social projects (i.e., the school reconstruction for Nirjala Basic School -Tanahun and the Drinking Water project for Janajagaran School, Ghachowk). These projects remain in process, and we promise to complete them in this financial year. After the lock down fully opens, it should take about a month and a half to complete the projects.
Support us

We want to thank all of you who have supported us in various ways and during our most difficult times. Even during the challenging circumstances, our responsibility towards our beneficiaries won't reduce but will increase. We, therefore, request your continued support towards social change.

Even a small donation will profoundly affect the lives of the needy people of Nepal. Your financial support can be processed through PayPal (http://www.ncf-nepal.org/donate-us/) or deposited directly into our bank account listed below:

Beneficiary Name: Namaste Community Foundation
Bank Name: Standard Chartered Bank Nepal Ltd
Account No: 01-1269968-01
Swift Code: SCBLNPKA

Regards!

Visma Raj Paudel (Founder/Chairperson)
And the entire Namaste Community Foundation, Nepal


Our Appeal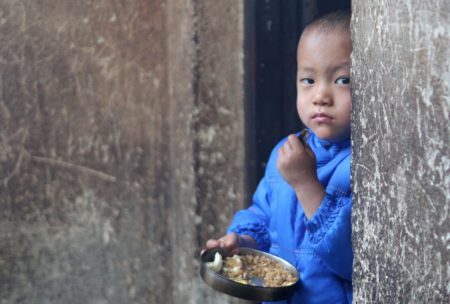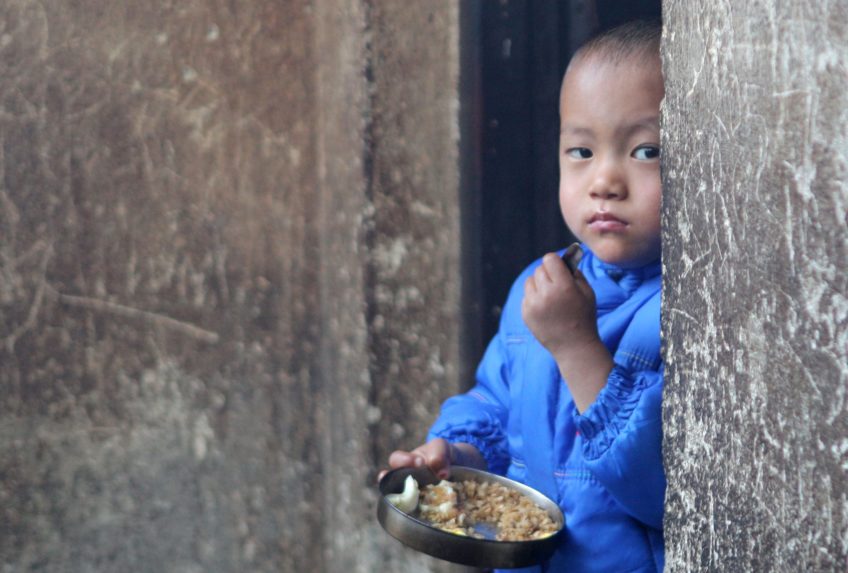 Namaste Community Foundation-Nepal requests each one of you to join hands with us to make a difference in making the world a better place to live. Your continuous support & commitment as a responsible family member of NCF-Nepal is truly honorable & commendable as you have touched the lives of many children & people of Nepal. From the smallest to the most significant project, your support of several years has made a positive impact on our community.
The ripple effect of your help, guidance & encouragement has touched the lives of many. For that, you have allowed us to celebrate, commemorate, and continue to reach beyond the horizon to make the world a better place.
We wish you many healthy & happy years to pursue your commitment & voice toward a better world. You also can encourage and invite others from around the world to join our family in positively changing many more lives & communities!
If you haven't joined yet and want to be part of our family or mission, you can contact us ([email protected]), or please SUBSCRIBE to our newsletter.