The new Indian variant of Covid-19 has entered from India across the border into Nepal and is rapidly spreading. This latest strain seems to be more dangerous in terms of reach and mortality. The current situation in India can be a horrifying preview of what can happen in Nepal.
This latest Covid surge is claiming more lives by the minute. Every day we are seeing increasing numbers of Covid patients. On 10th May 2021, the Covid-19 caseload reached 403,794 and the active cases 93,141; the country surpassed its previous single-day case record of 9,127 Covid positives.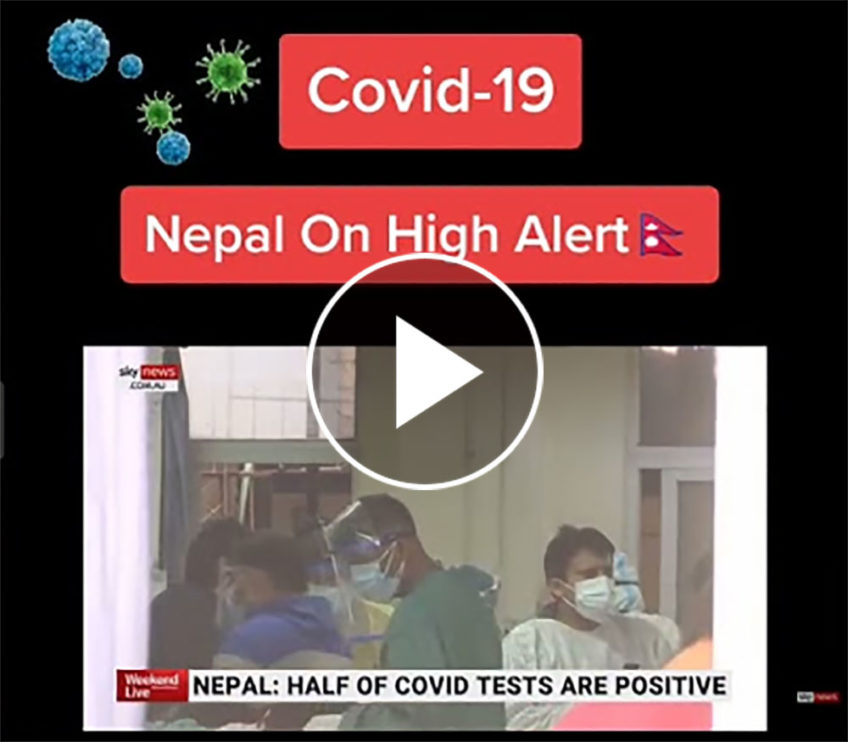 Skyrocketing numbers of people infected with COVID-19 are devastating communities and hospitals. Nepal's mortality toll stands at 3,859, with 139 fatalities recorded in the past 24 hours (10th May 2021). Daily cases grew seven-fold in just two weeks, as reported in the official record.
There are unreported cases in rural areas because the people are too far away from small health centers, hospitals, doctors, or nurses for any help. They remain unchecked because of poverty or lack of availability of proper equipment. Unofficial data from rural areas may be about three to four times what the news has reported.
The hospitals are now in short supply of everything: intensive care beds, medicine, oxygen, and ventilators. The situation is dire! Officials and healthcare workers are trying to keep up as the bodies continue to pile up at morgues and crematoriums, and more bodies keep coming. Approximately 44% of the total PCR tests are positive, creating an alarming situation for all of us.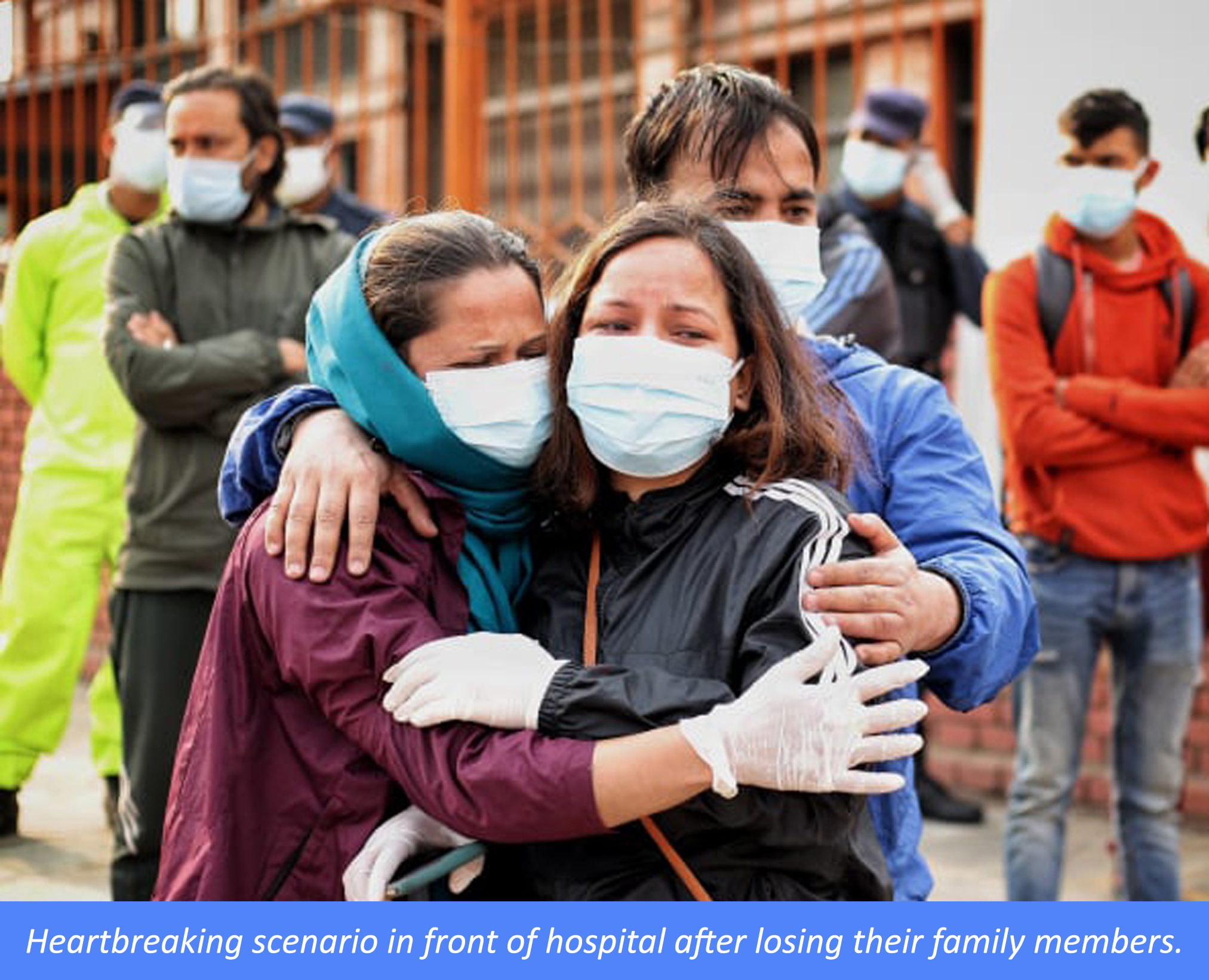 For more details: https://edition.cnn.com
The Government has already issued travel and other restrictions in major cities of Nepal to help stop the spread. They have suspended International flights until 14th May and may extend it a couple more months, depending upon the situation. Limited hours are in effect for grocery shops and prohibited travel for all vehicles, including private ones.
Our health ministry has issued a statement notifying us that most hospital beds are occupied and that new admissions might not be possible. Most people have very little hope of getting proper treatment. https://kathmandupost.com

PLEASE HELP US SAVE OUR LIVES
The most critical situation has started in the western part of Nepal and is rushing to other parts of the country. The increasing number of Covid patients, the bed shortages in hospitals, and the rising number of home isolation cases have caused oxygen shortages in Nepal. Some hospitals are producing oxygen themselves. Other private producers are providing as much as possible. But this help is not sufficient, and the dire situation is affecting even our youth. There is a definite link between the lack of oxygen and the mortality rates.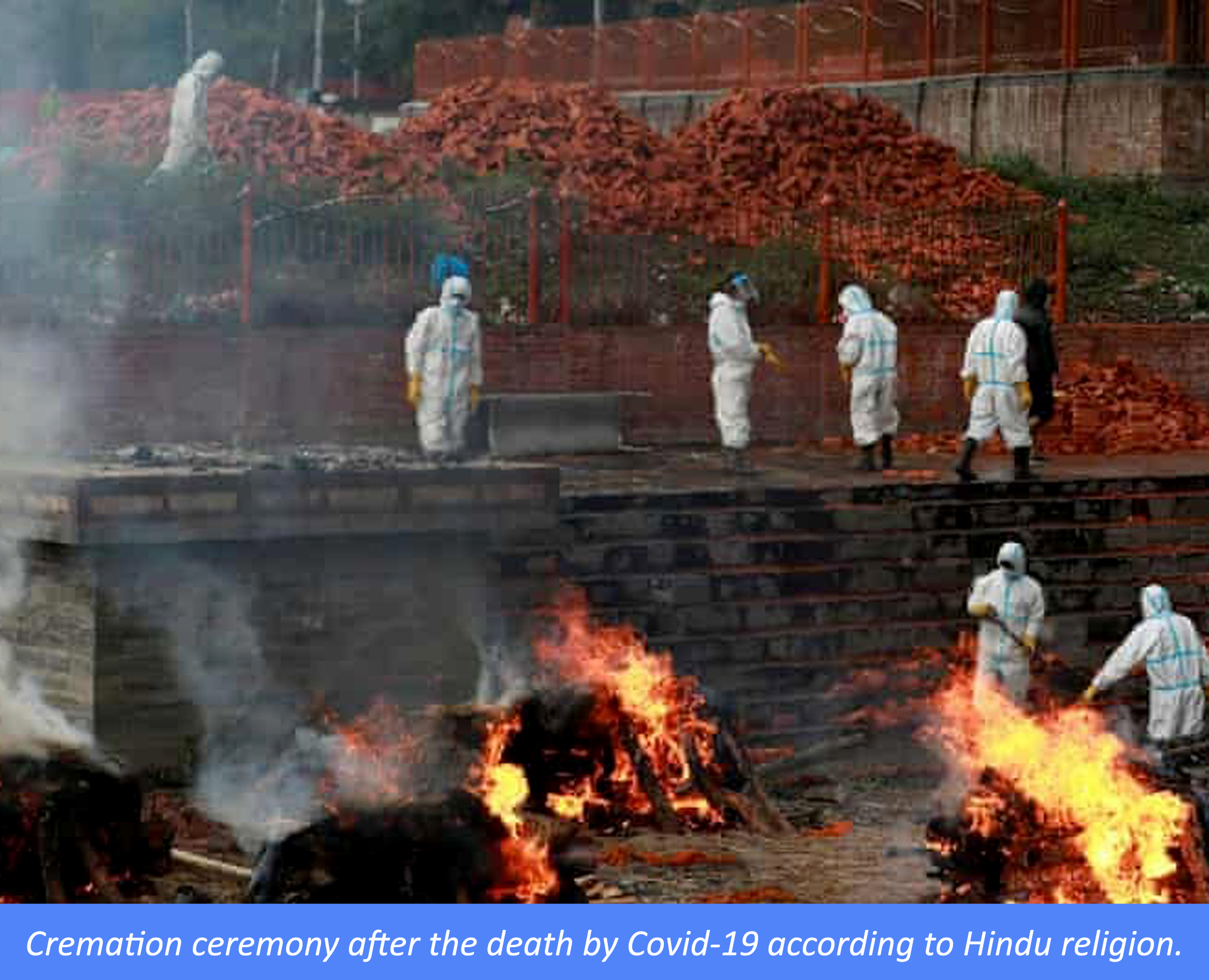 Namaste Community Foundation (NCF-Nepal: http://ncf-nepal.org) has been working with needy children, women, and people of Nepal through various projects since 2003. At present, we are supporting 300+ beneficiaries.
We are requesting your help to save the lives of our orphaned and needy children, single women, and our working team by contributing to buy oxygen supplies, testing systems, and PPE and Hygiene kits.
The doctors have suggested that we also arrange a few medical kits to deal with the miserable situation for our beneficiaries. The kits would include an oxygen cylinder, disposable masks, cannula, protective wear sets, and emergency medicine. These kits could save our lives during this critical situation. Our usage priority will be for our key beneficiaries, and then we would share it with other poor people who are in great need.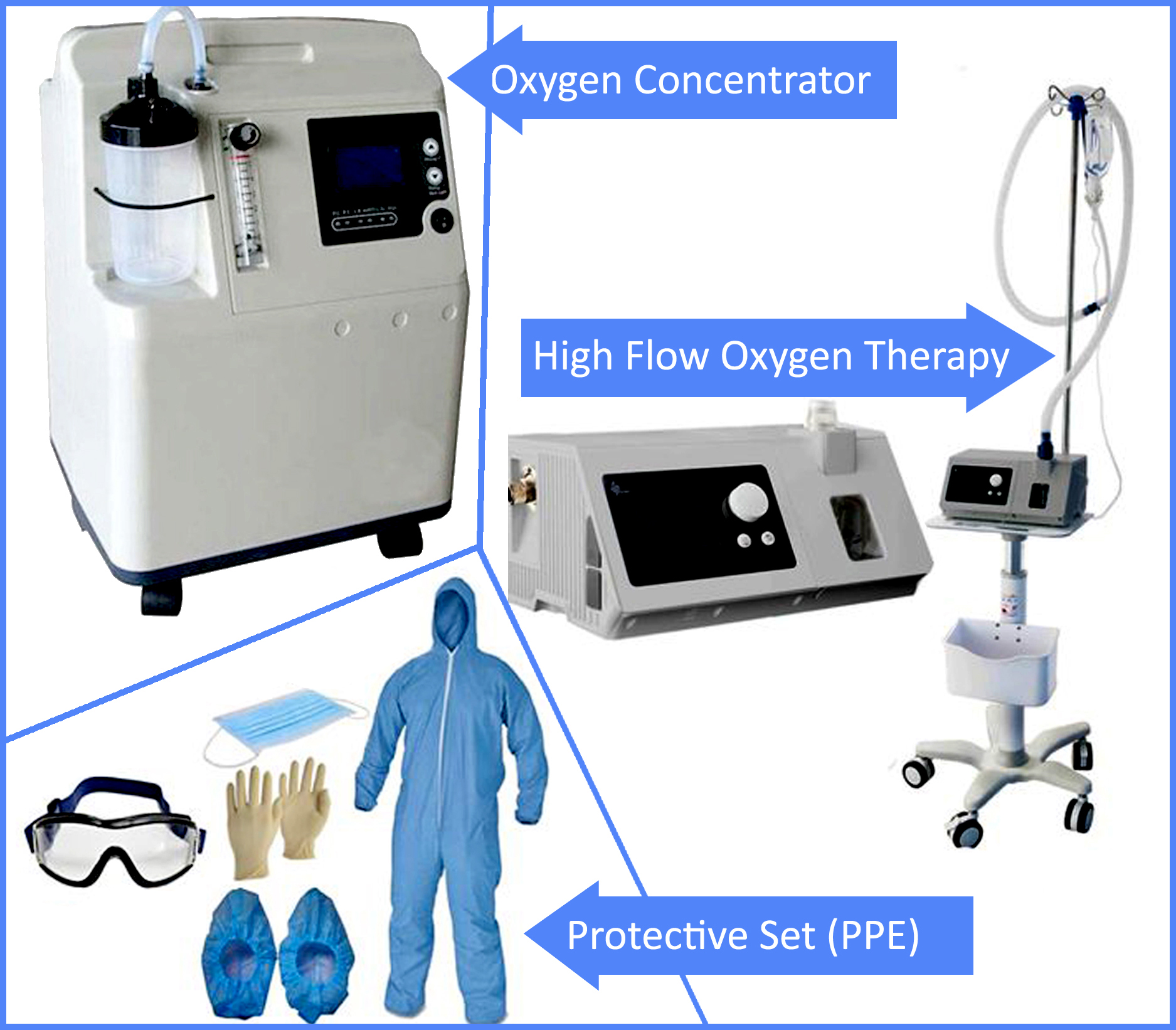 Note: Because of the pandemic, the Nepal Government has been offering VAT exemption while buying this equipment.
SPREAD YOUR LOVE AND KINDNESS TO THE HELPLESS
NCF-Nepal and our supporting partners are doing everything that we can to keep our children and beneficiaries safe. Many other families are living in miserable conditions with a significant risk of health problems and food shortages.
Please consider any way that you can help save the lives of these needy families. Review the following options:
To fight this pandemic, we need your help. Any donation would help make a significant positive change.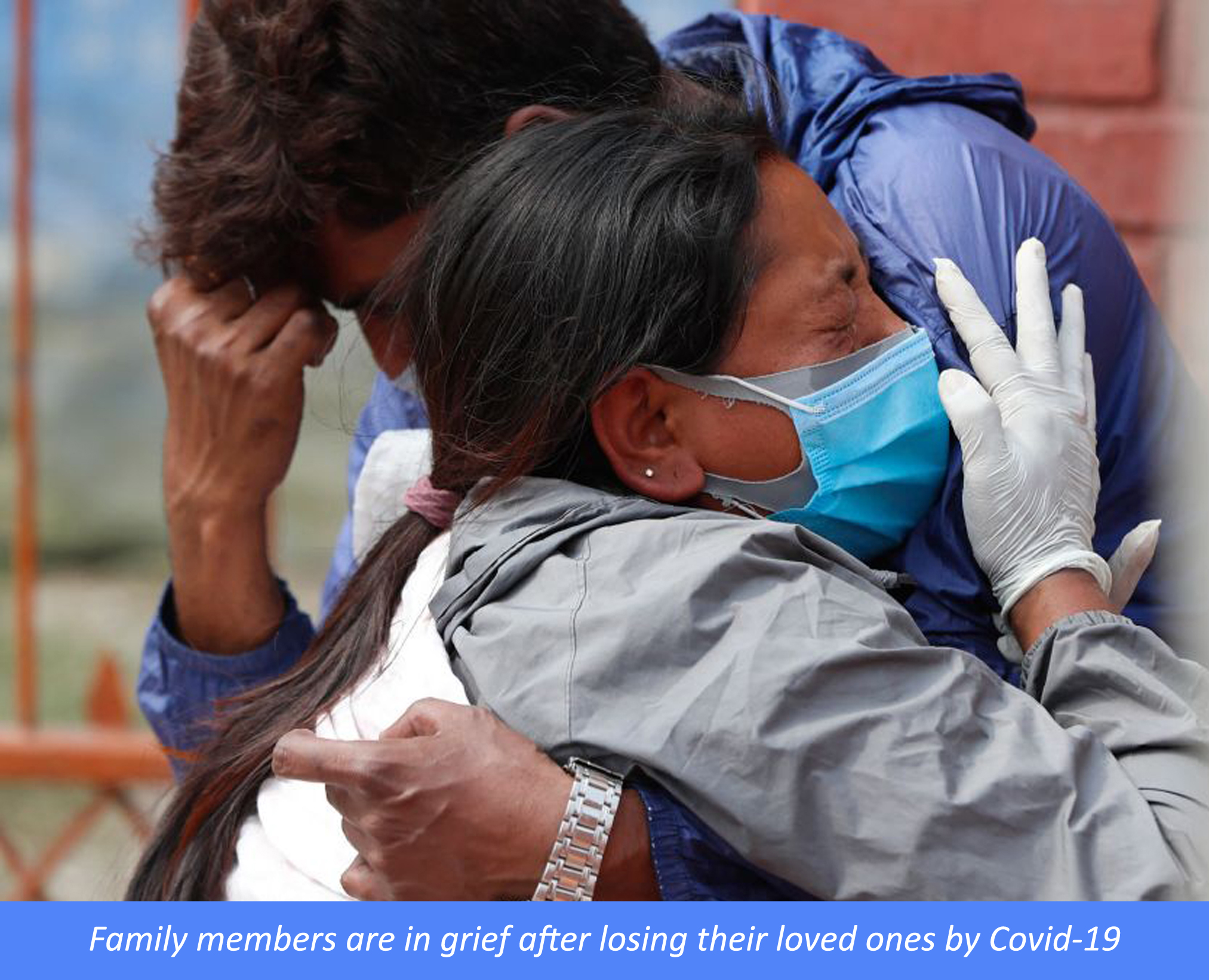 HOW CAN YOU HELP US!
During the first wave of Covid-19, NCF-Nepal provided food supplies for many needy families, including face masks for the school children, doctors, and nurses. We also offered some emergency medical help for our past beneficiaries.
The support we can provide depends on your help from around the world. 100% of the money will go towards saving lives, and none of the money will go towards any administrative costs. For more details: https://www.ncf-nepal.org/impacts/.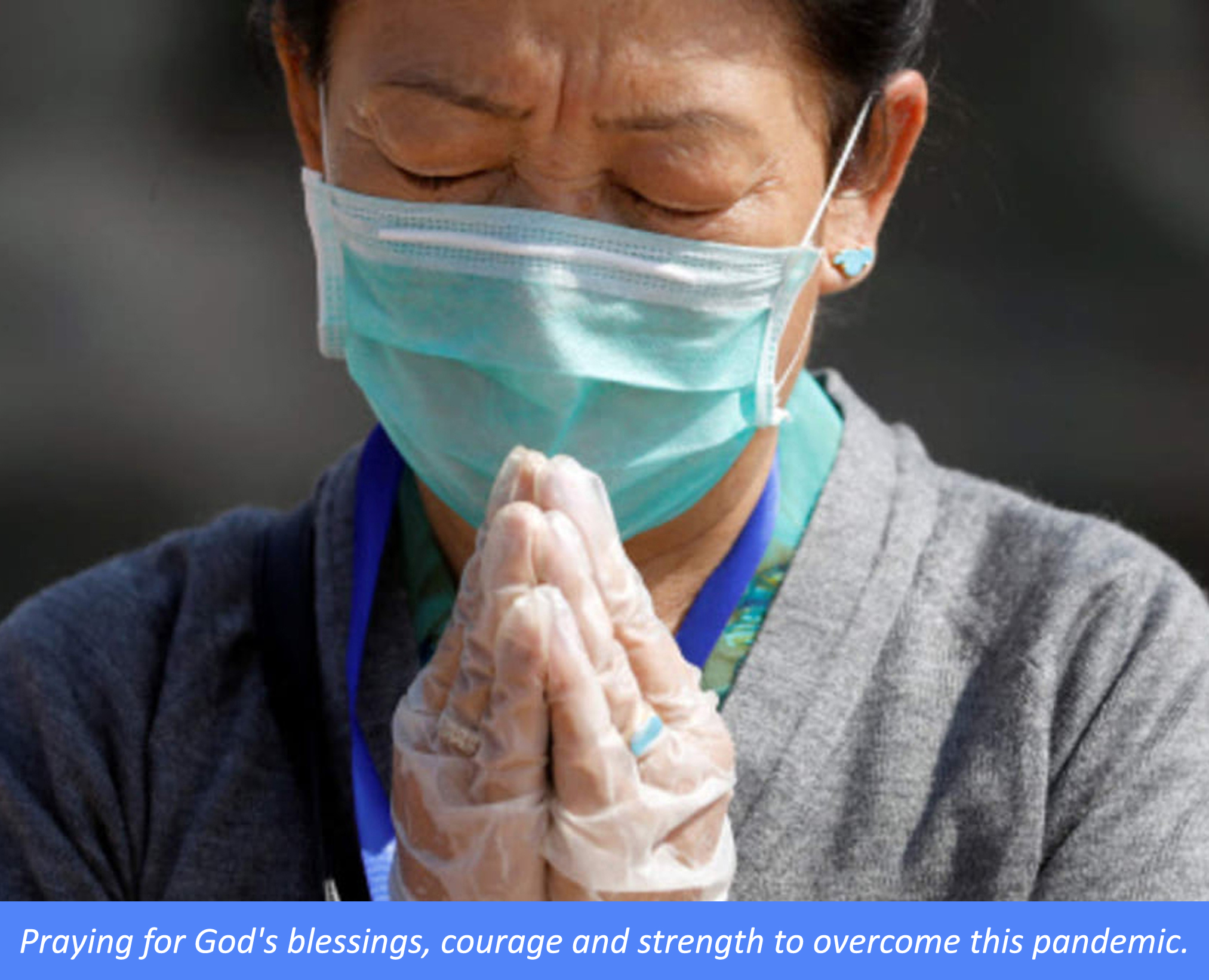 A simple way to be part of this humanitarian effort is to donate through PayPal (https://www.ncf-nepal.org/donate-us/). Our UK Partner Charity- Sirius Foundation will collect the donation and transfer 100% of the money into NCF-Nepal's local account. By connecting with the charity in the UK, we will save the bank transfer fees and make it easy for anybody to donate.
But, for donations over 500 USD or Euros, you can deposit the funds directly into our BANK ACCOUNT in Nepal.
Beneficiary Name: Namaste Community Foundation
Bank Name: Standard Chartered Bank Nepal Ltd
Account No: 01-1269968-01
Swift Code: SCBLNPKA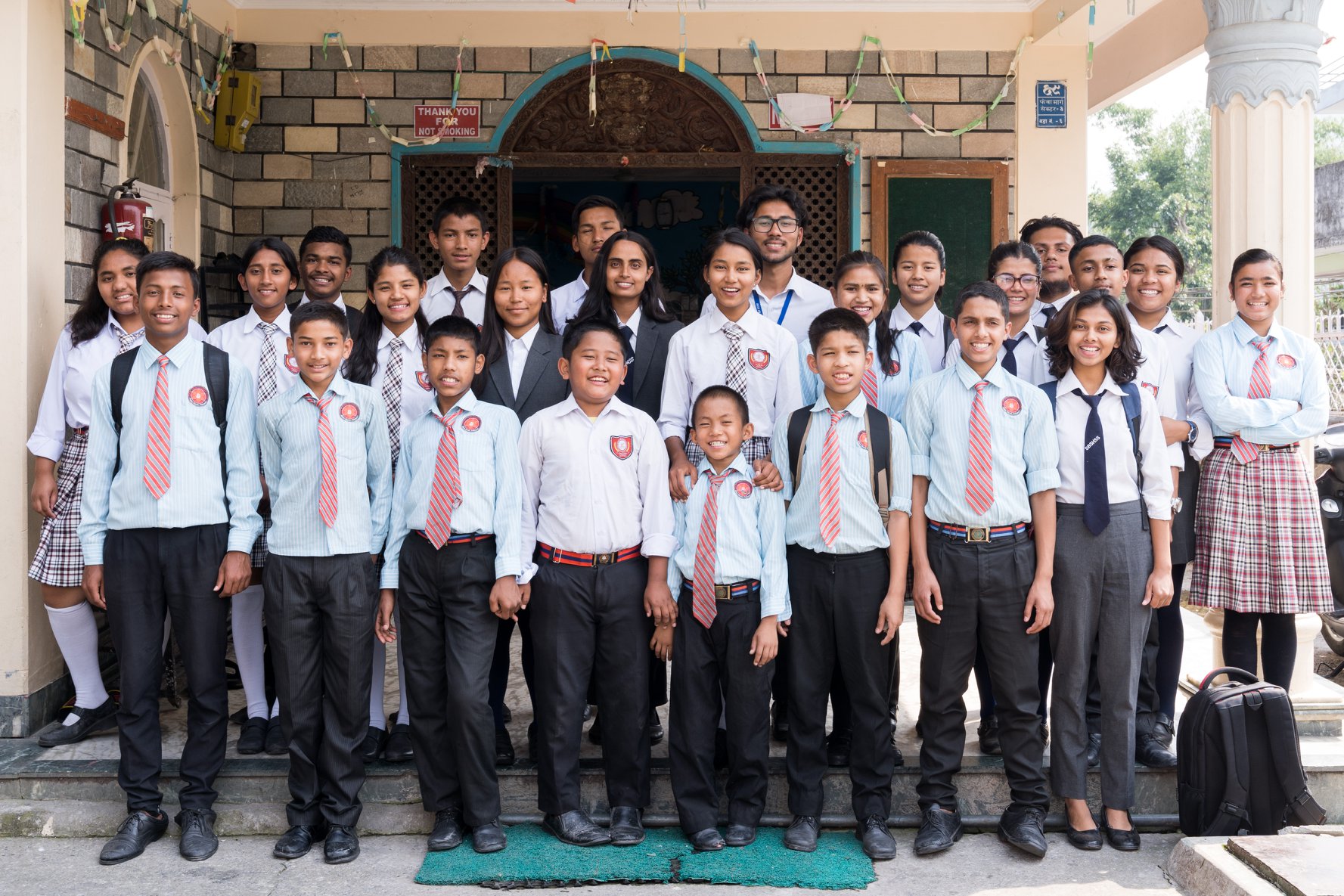 Please know that every contribution helps. We ask that you notify us ([email protected]) after you transfer your funds to help us keep track of your donation.
We also appreciate you sharing this message with your family and friends. All donations will solely support needy people.
We will communicate the progress through our Facebook page. https://www.facebook.com/namastecommunityfoundation.
Regards!
Visma Raj Paudel
(Founder/Chairperson)