We all at Namaste Family, Nepal would like to wish a healthy and prosperous life to you, your family, friends and to all our sponsors, donors, partner charities and well-wishers on the behalf of auspicious Dashain festival.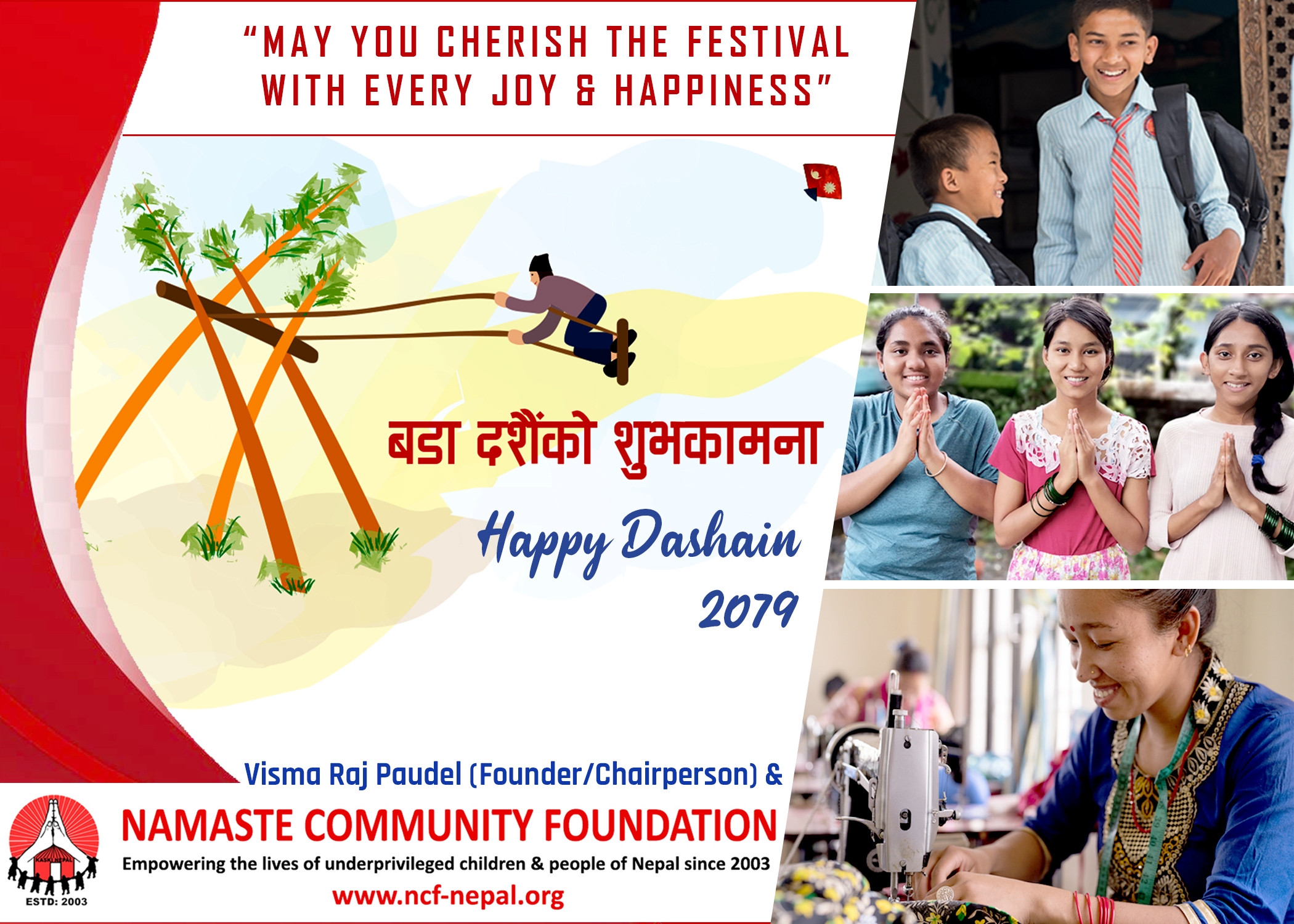 The biggest festivals celebrated in Nepal called Dashain & Tihar is about to reach in our doors. It is a time for family reunions, exchange of gifts and blessings.
Dashain is the celebration of victory of good over evil, based on the belief that on this day, the demon was defeated by Goddess Durga.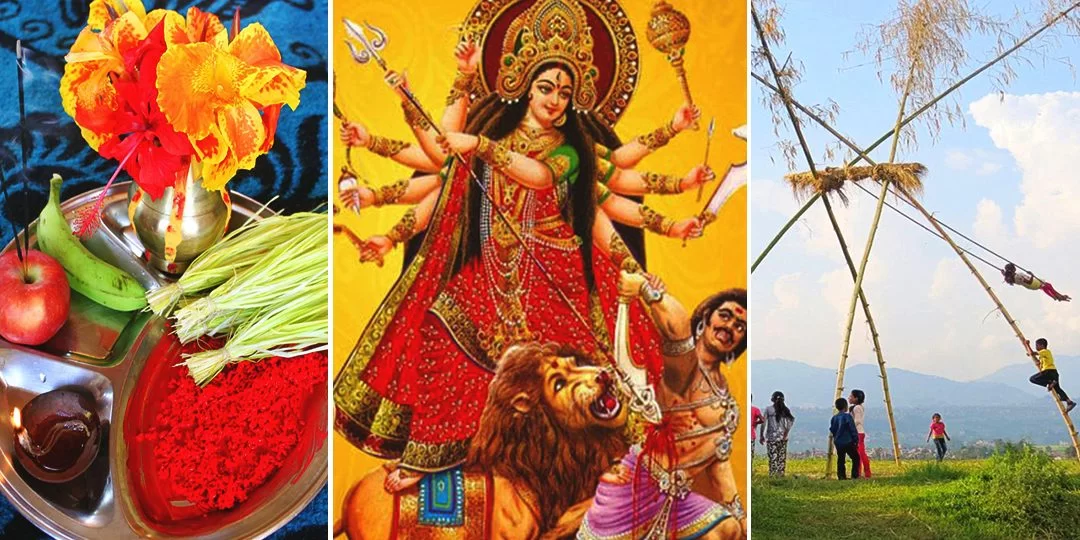 It is celebrated by flying kites, worshipping in temples, buying new clothes, family gatherings, taking blessings from the elders, cleaning the surrounding, painting the house, etc.
Dashain begins with Ghatasthapana and we sow Jamara (Sacred yellow grass). This celebrations is followed by:
Fulpati (7th Day): People start to clean and decorate the house.
Asthami (8th Day): This day devotees offered blood to the Goddess as a symbol of fertility.
Nawami (9th Day): Devotees worship their favorite goddess. Maha Navami is the day of Viswakarma (The God of Creativity).
Tika (10th -15th Day): People get tika and blessings from their elder ones. Relatives gather together and have varieties of food.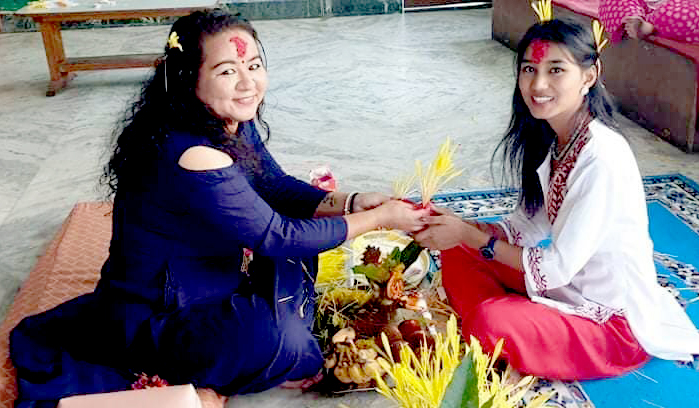 Similarly, Tihar Festival is the second-biggest festival after Dashain. It is a five-day-long festival mostly celebrated by Hindus all around the world. Some people also know this festival as "Festival of lights"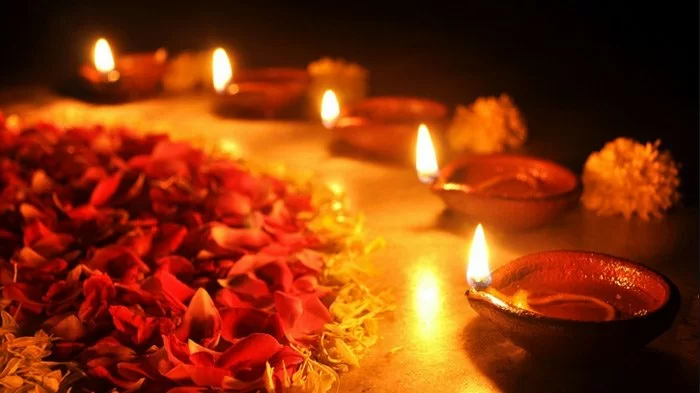 This festival is not only about people's celebrations but also about how people honor certain animals.
The 1st day is worshipped for Crow, 2nd day for Dog, 3rd day for Cow and Goddess Laxmi, 4th Day for Ox and 5th Day is for Brothers.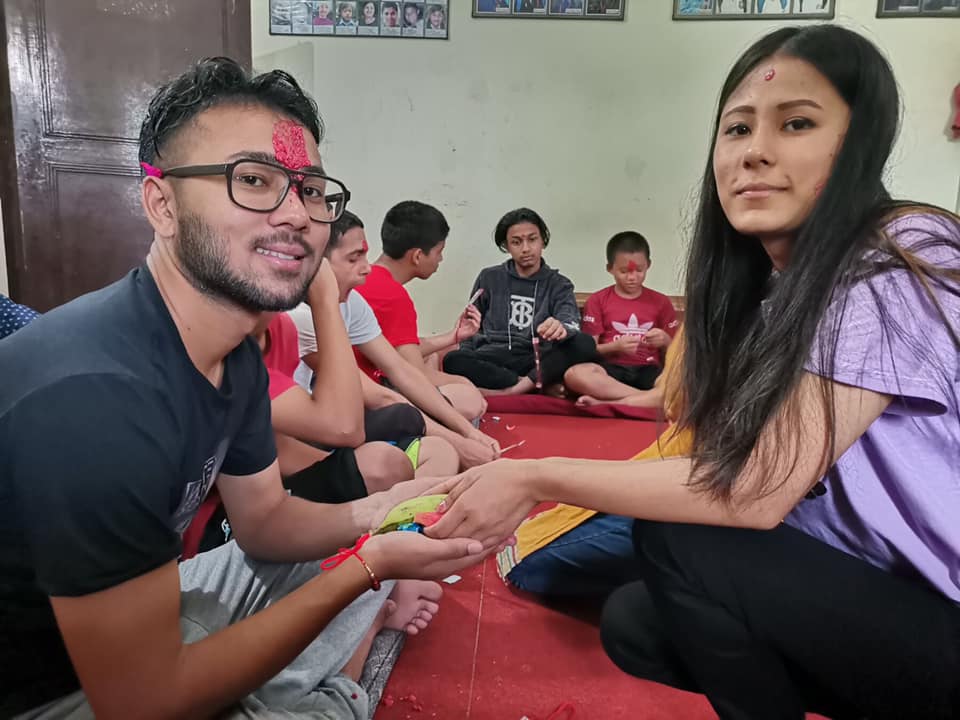 We would also like to share this happiness with our current children residing at children home and some reintegrated children nearby.
This includes: buying new set of outing clothes, enjoying delicious meals, movie, other outings nearby and sharing gifts and blessings, etc.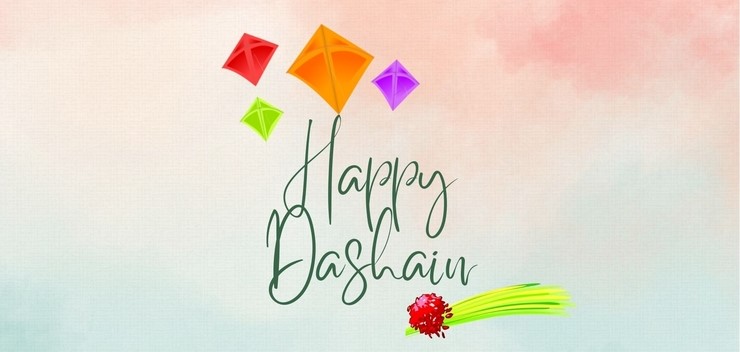 BE THE PART OF THIS FESTIVALS
We all NCF Family Nepal invite you to be a part of our Dashain & Tihar Celebration this year and and offer some festival gift to our children; you simply can DONATE through PayPal or directly in our Bank account in Nepal.
Please use the link to donate us: https://www.ncf-nepal.org/donate-us/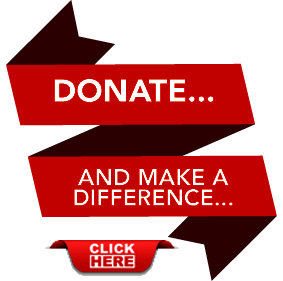 The DONATION can be for:
a) Outing clothes (T-Shirt & Pant)
b) Winter clothes (Jackets & Trousers)
c) Entertainments (Movie, meals, snacks, day outings, etc. during festival).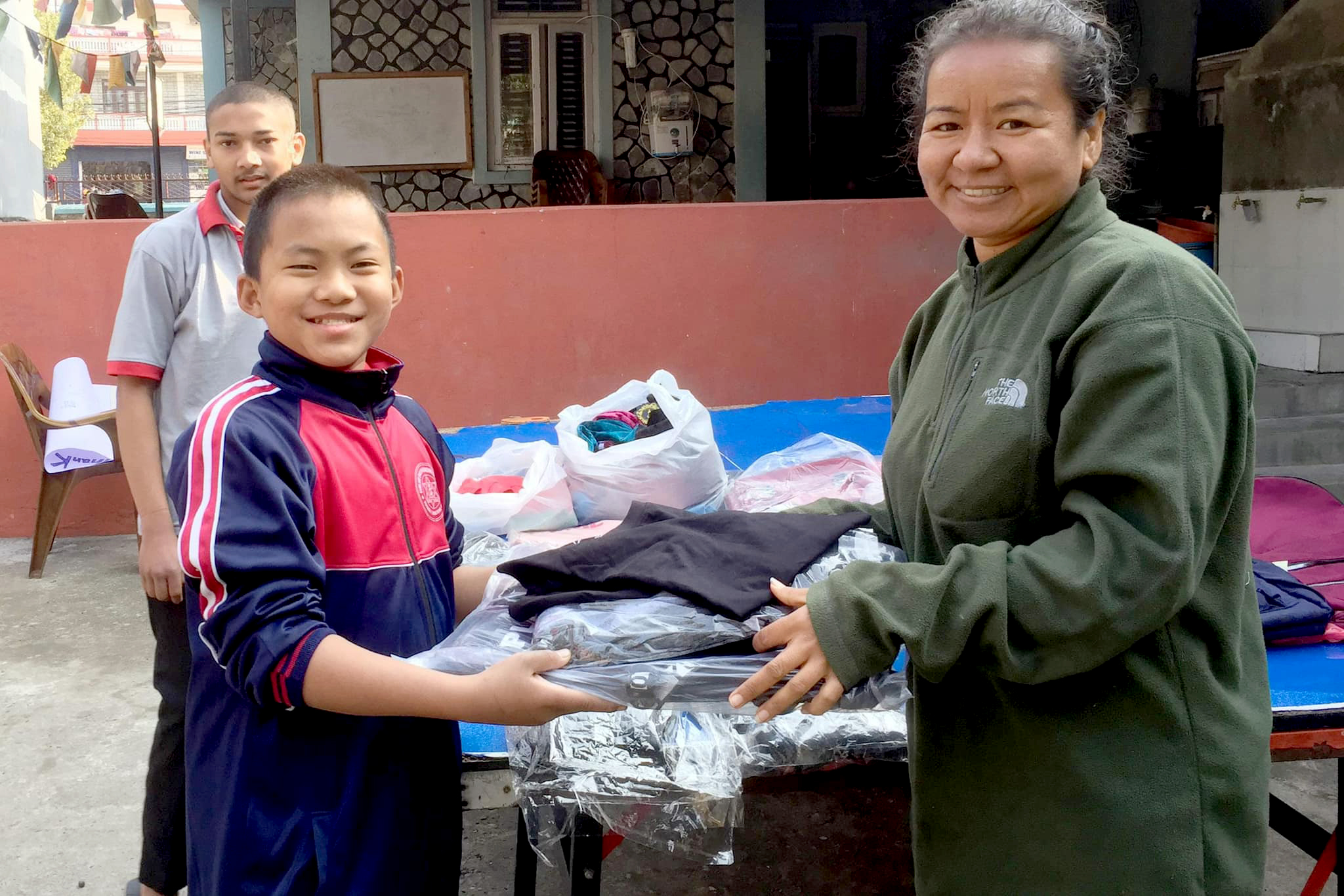 Any amount donation is highly appreciated and could be a great support and will be used solely to celebrate the festival and towards children well being.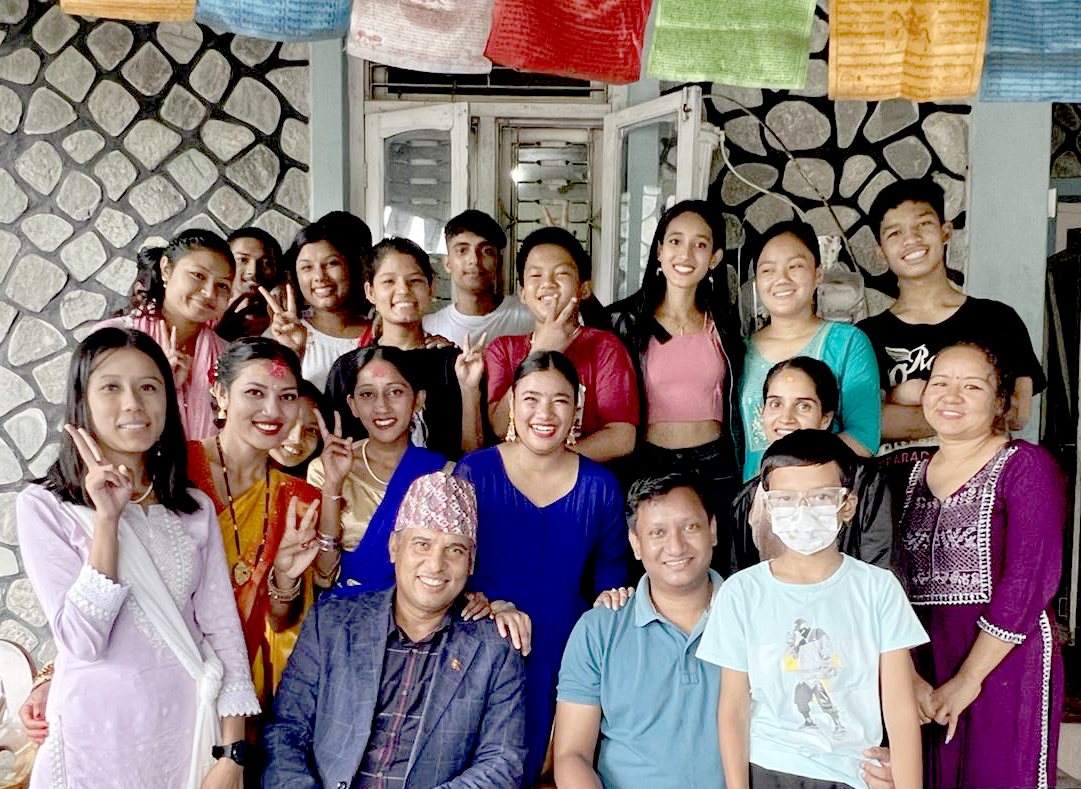 If you like to know the regular happenings about our organization; please click the given link: https://www.ncf-nepal.org/news/
We again wish you a prosperous Dashain & Tihar 2022. You, your family members and relatives are always in our thoughts and prayers.
Regards!
Visma Raj Paudel
(Founder/Chairperson)