My Path & Future Mission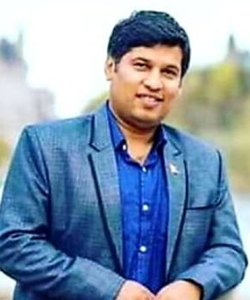 MY PATH AND FUTURE MISSION
My name is Visma Raj Paudel. I have founded Namaste community Foundation, Nepal in 2003. I was born and raised till the age of 13 in Meghauli, near the beautiful Chitwan National Park where I spent most of my childhood and witnessed the struggle of many unfortunate children and determined to do something good for these underprivileged.
Once after I survived from a near to death experience in a river, I felt that my life is reborn for a purpose for those who are less fortunate than me. At the age of 20, I got an opportunity to work in a welfare-based organization where I spent almost 8 years and gained a life changing experience to devote my life. While involving in this organization; I successfully worked in the following projects:
a) Successfully worked as project manager for the children home.
b) Successfully managed to construct a large school building studying over 750 students.
c) Successfully completed the local road improvements as a treasurer.
d) Worked as advisor in various local government and non-government organizations & so on.
My dream continued to working for more children and I established Namaste Children's House in 2003 (Current: Namaste Community Foundation). Me and my team worked closely with the local communities, social organizations, government bodies, many individual foreigners, and charity partners aboard.
NCF Nepal runs various social projects like: Children home, scholarship program, women empowerment, women entrepreneurship development, school support and other short-term programs as per the need. For more details: www.ncf-nepal.org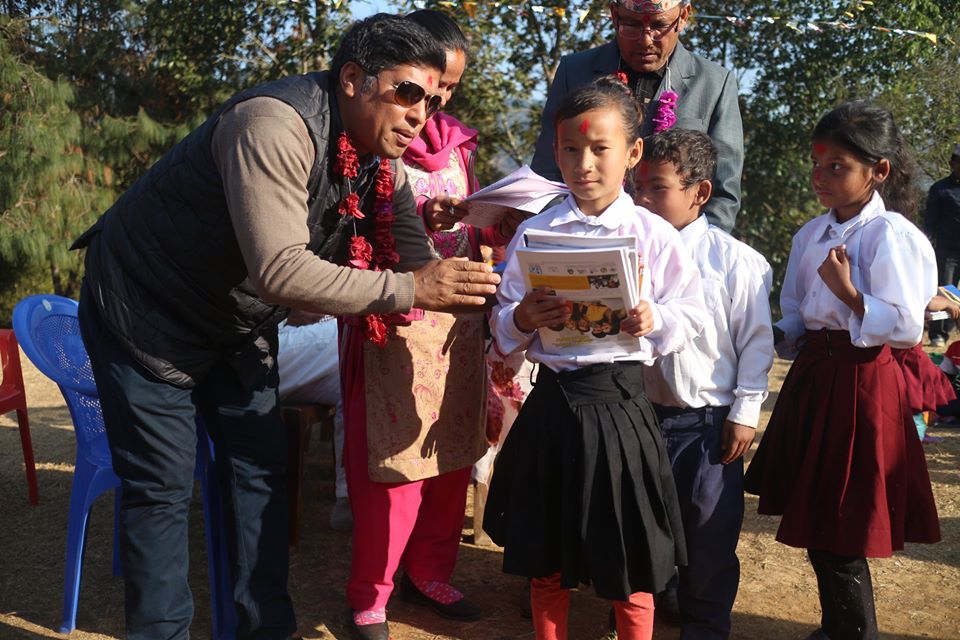 In between; I also completed my Master's Degree in Business Administration, been a part of Lions Club International (Chartered President / Zone Chairperson), established Network of Children Homes in Kaski district. And being involved in business in my hometown; I have been worked parallelly to support the local business through the active member of Restaurant and Bar Association (board secretary) and Hotel Association of Nepal (executive member). I also have been actively participating to help in various natural disasters like: various covid waves, earthquakes and yearly flood victims.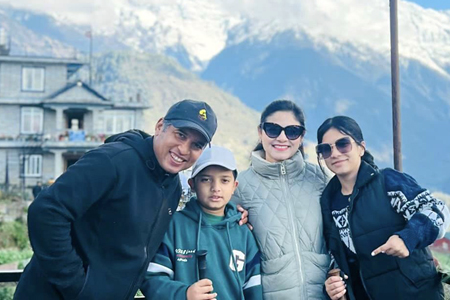 While working with the community for many years, I had to experience various difficulties faced by the people, sleepless nights during fund raising events, process of project implementation and attending various project sharing meeting; I started to feel a fear of my own financial stability and possible increment of responsibility towards my family and children that may arise in future.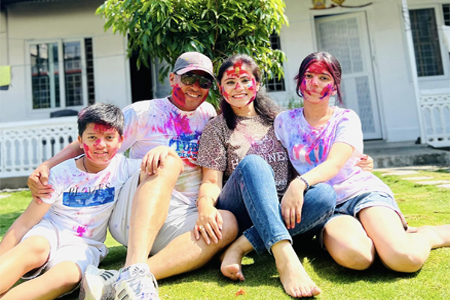 MY FAMILY
I got married in 2007 with Neelam Gautam. She is a banker and performing her duties as province manager at one of the leading A class commercial banks in Nepal. I have one daughter and a son. My son also participates lawn tennis and has won few gold medals under 8 years & 9 years category (National Level) My both children are also one of the highest rank holders in their school examinations.
I also regularly play lawn tennis from couple years and am also an executive member of Lawn Tennis Board in Kaski district.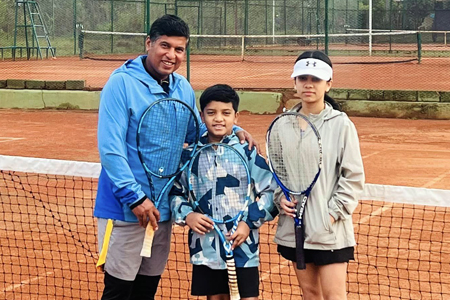 FAMILY BUSINESS
In 2008, after many discussions with my brother; who has over 30+ years of experience in hospitality sector both local and international level, we tried our luck to establish our business together at our own parental property. I am blessed to have a parental property in main street of lakeside and Chitwan and able to utilize this property to invest in our business. Our luck worked perfectly and still continuing to grow further.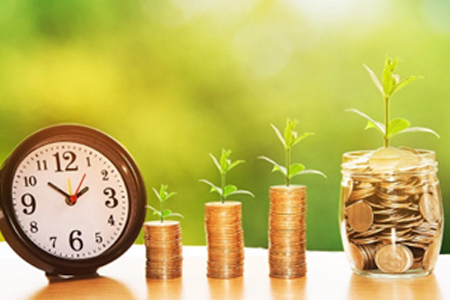 Currently, we are already providing over 75 employment opportunities on a regular basis and increases during peak seasons. This number will increase to 150 or more within a year from our upcoming business extensions.
My partnership business is now covering my family's financial needs, my children's future education, to maintain family status within where I am living, and to secure a better future for me and my family members. Without a consistent source of income, my family would always be in risk at any time of life. And being a head of the family, it is also my duty and responsibility to take care of future risks.
Majority of business involvement and extension was from the utilization of bank loan taken from a mortgage of my parental property. I am very lucky to be a part of this family and a highly skilled banker wife and many years experienced brother and other entrepreneur friends; who have been continuously supporting, motivating and guiding me towards right investment at right time.
OPPORTUNITIES FOR OUR CHILDREN TOO
Our family business has also been creating very good opportunity for our bigger children of NCF who need internships and paid jobs. Many of them have already experienced and sharpened their skills to create a better future. Some still work as paid job with increased responsibility and better salary than of other counterparts. This also supports my bigger dream to serve the elder children supported under NCF Nepal and other adults who desperately need paid jobs. Besides, my family business is also supporting NCF Nepal with some donations as a part of "corporate social responsibility".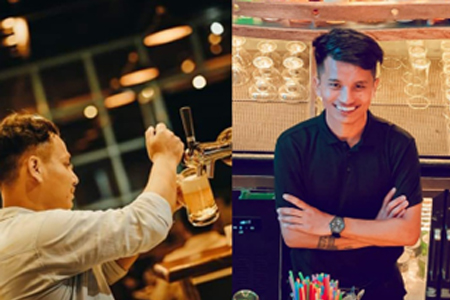 BUSINESS INVOLVEMENT
No doubt, our business will give us a financial freedom for rest of my life. So, we both brothers are currently working towards establishing good management practices that will enable to run our business without our daily involvement. We will be partly monitoring the business and act as a board of directors. Rest of the daily works will be completed by our team members.
My involvement will:
a) Provide me a financial freedom
b) Provide job opportunities for local youths
c) Facilitate internships/learning center for our bigger children
d) Support the government through tax payment
e) Support social organization through CSR.
f) Provide a sense of security to my family.
CHARITY INVOLVEMENT
From the day one (10th June 2003), NCF Nepal is and will always be in my priority list to serve underprivileged children and women of Nepal. We have various successful programs like: children home, educational scholarship, women empowerment, school support, ear clinic and other short-term projects (like: Covid support, earthquake support, drinking water, etc.) to change the lives of many needy people positively and surely have achieved numerous success stories in last 20 years. Some of the programs will be modified as per the changing needs of beneficiaries.
My involvement will:
a) Support as many children as possible with education, food and other basic needs
b) Provide skills to single & needy women.
c) Provide necessary guidance to establish small business/entrepreneurship.
d) Support various schools with drinking water, clean sanitation, improved library, teachers support etc.
e) Support during natural disasters and other areas as per the need.
INVOLVEMENT TO SERVE MORE
I am aiming to involve more in policy making & implementation sector in a large scale to serve more people of Nepal in future (in the form of advisory or specialists or in a leading position).
I would like to volunteer and serve my nation in a bigger scale to care the needy children, women and other people of Nepal; either through policy formation or modification or genuinely implementing of the laws that can affect the lives of many underprivileged people in Nepal.
But this would be only after my business will run independently; giving me the financial freedom. Being financially free, I can be more focus on the best practices without worrying about my personal or family's need.


Till date we have successfully completed so many life-changing projects in Nepal but there are much more other ideas to help the needy children, women and people of Nepal. Whatever I have completed so far is so little. I have a big hunger to work in large scale life-changing projects in Nepal through new innovations, social entrepreneurship, etc.
My personal nature and willingness to help always motivates me to use my life to create a bigger happiness in the lives of many underprivileged children, women and people of Nepal. I am always thrilled to create a positive impact.
If you are expert in any field and would like to make a bigger change to the marginalized communities in Nepal with your greater involvement, we would like to invite you for an open discussion and to realize the common dream differently.
For more details: [email protected]