OUR UNDYING GRATITUDE; FOR YOUR GENEROSITY, LOVE & CARE
Hello and greetings from Namaste Community Foundation, Nepal. We believe that you, all your family members, relatives, and close friends are in a good health.
We all at NCF Nepal would like to THANK each and every one, who directly or indirectly contributed their time, effort and finance during this second wave of covid-19.
Your generosity and kindness have encouraged us to make a positive DIFFERENCE in the lives of many children, women and needy people of Nepal.
We especially focused our service on PREVENTION, CARE AND FUTURE USAGE of covid treatment.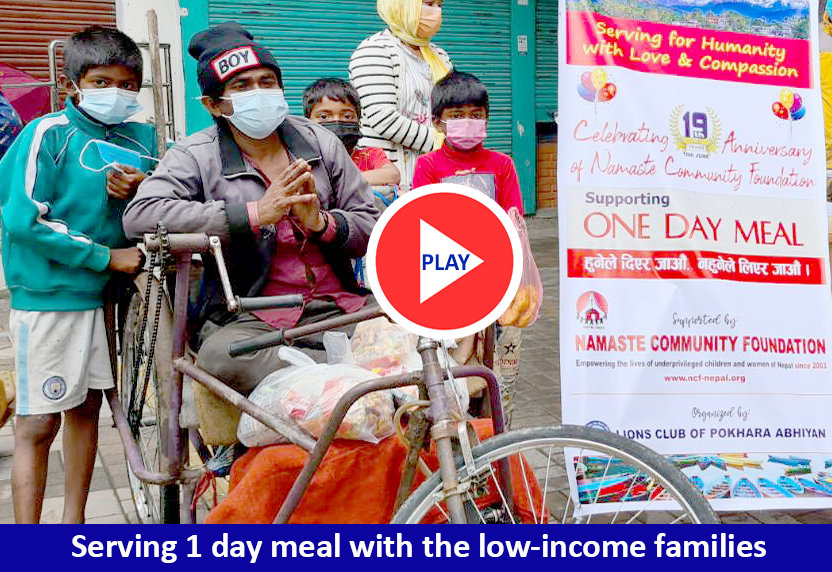 We greatly appreciate Namaste Foundation, Netherlands; who has led and greatly succeed the major fund-raising and other supporters like: Sirius Foundation, Wind of Change International, Robert Goedegebuure, Nico Lunenburg Foundation, past volunteers, individual supporters, NCF board, ground level staff and well-wishers from Nepal and abroad.
It's you, who made these work possible. Here is the list of major activities performed:
30 million rupees to establish dedicated covid care hospital

4 course meals for 4 days for 60 covid patients in hospital

100 families with 1 month grocery relief support

650+ families with 1 day meal support

Medicine and other essentials to 45 covid patients

Covid safety gears to 1000+ families in Madi Village

Covid safety gears and pocket money to 20 ambulance drivers

And many other small supports to those in need.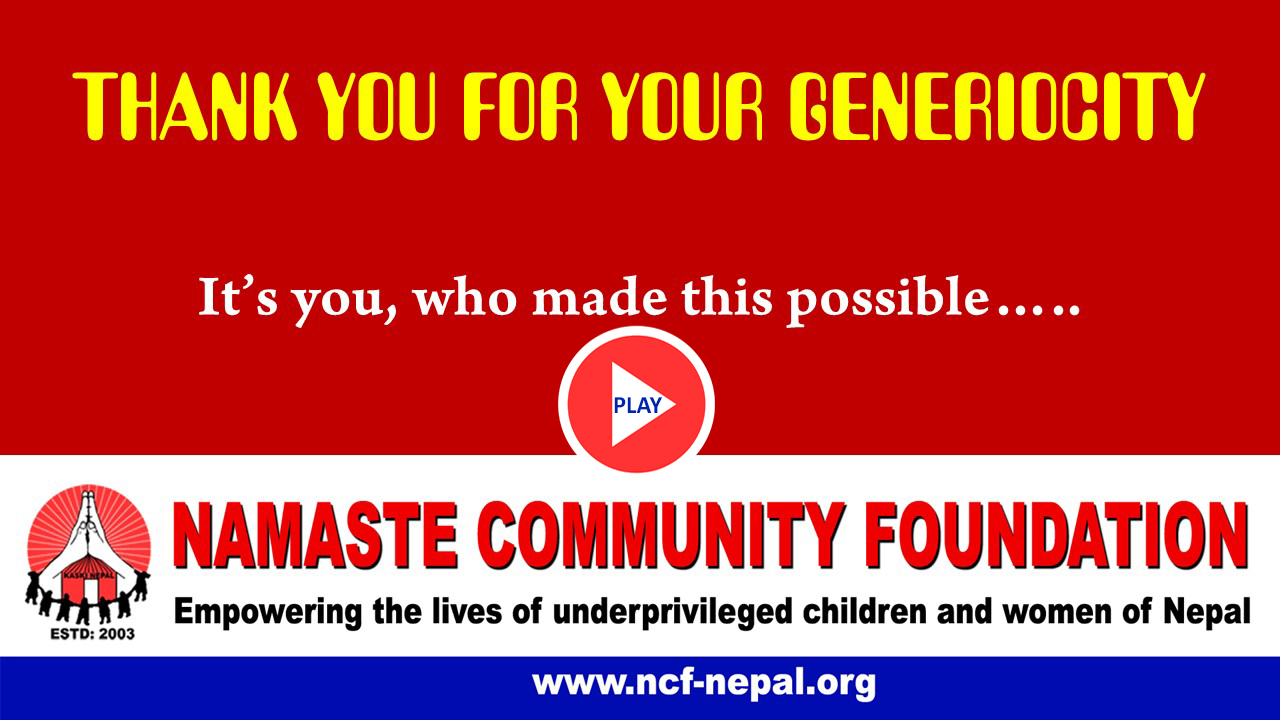 Your support, kindness and encouragements are always essential to make a positive DIFFERENCE in the lives of children, women and other people of Nepal since June 2003 through various programs like: children home, scholarship support, women empowerment, school support, etc.
We also have been supporting in most of the natural disasters like: earthquake, flood victim, etc) in a best possible way we can.
The smiles that we have been creating continuously from 19 years and ongoing in Nepal is only possible through donation, love and care from generous people like you & many others.
OUR ANNIVERSARY WITH HUMANITY, LOVE AND CARE
This year we celebrated our foundation's 19th Anniversary by sharing one day meal for 650+ low-income families.
Most of them were daily wage workers living temporarily around Pokhara, are badly suffering for livelihood due to lockdown and no work circumstances.
Some of them were physically differently able and some were the students, whose parents were facing difficulties due to lockdown circumstances.
The celebration was opened for 3 continuous days starting from 9th June 2021. We had invited everyone to be part of this celebrations.
We greatly appreciate your participations and made a difference in someone's life even for a day.
For more details about our celebrations, please click the picture below.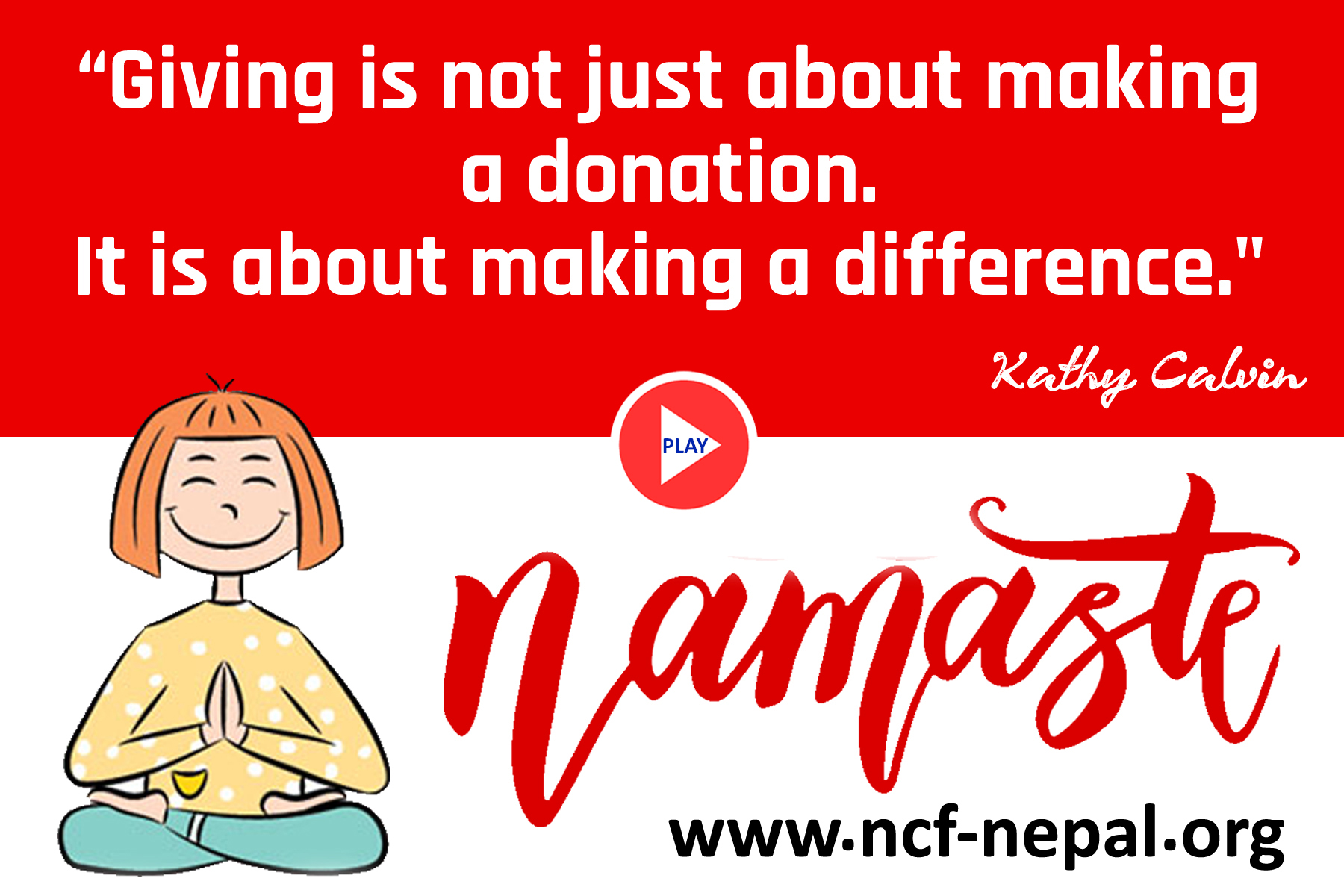 THE TORRENTIAL RAIN DESTRUCTION IN NEPAL
The torrential rains battered Nepal last week, causing widespread flood and damage to critical infrastructure. The excess rains had led to the rivers overflowing, which resulted in the widespread destruction. Many people have lost their lives and others gone missing.
Many houses, under construction bridges has been washed away. It has caused billions worth loss of properties in the country. Hundreds of people have transferred to temporary shelters, and yet the heavy rainy season has just started to create more damages in coming days.
The damage has hit many districts including Kaski but the major of damages has been seen in Melamchi area of Sindhupalchowk district of Nepal.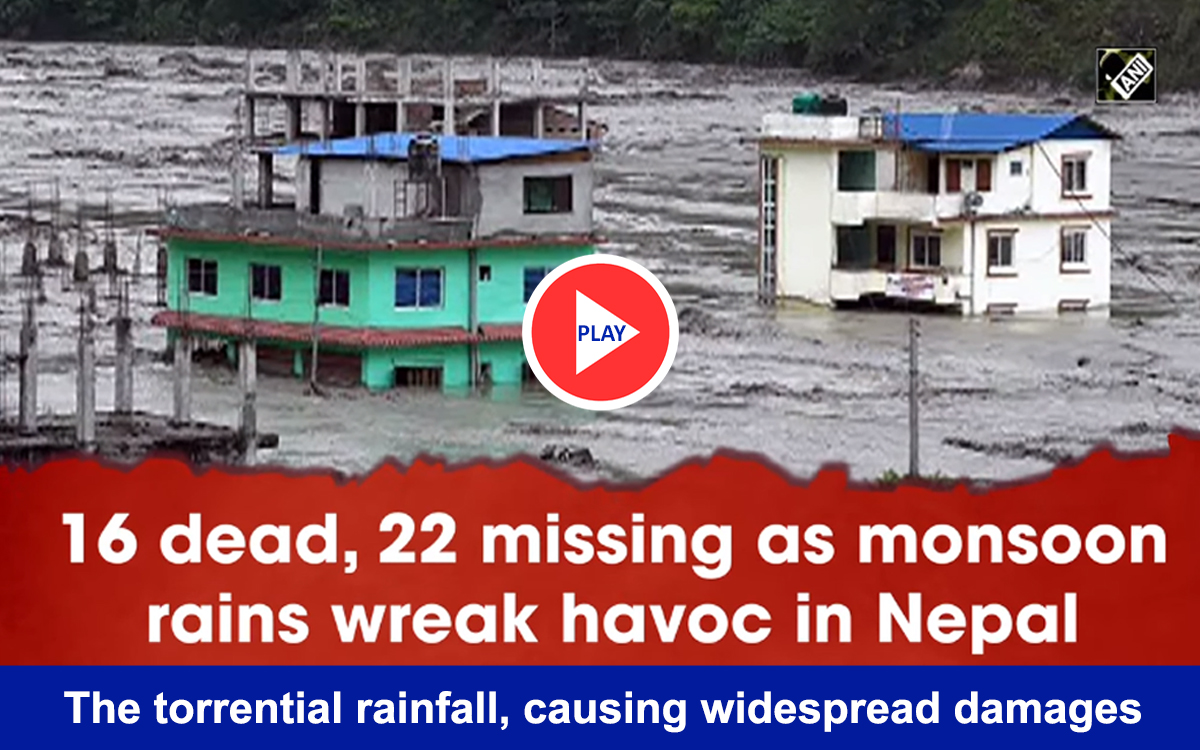 THE CURRENT COVID CIRCUMSTANCES
The ongoing Covid-19 and its changing variants. Recently, the Ministry of Health and Population has confirmed the detection of a new mutation of Delta variant (B.1.617.2), the dominant variant of Covid-19 most active in Nepal.
It's not only about increasing the positive cases or number of casualties, but the lack of strong health support system and the consequences raised due to complete lockdown has devastated more here.
Only 2.6 % of population are fully vaccinated. Many people are losing their hope and struggling to provide daily meals to their families as they have lost their jobs and other income sources.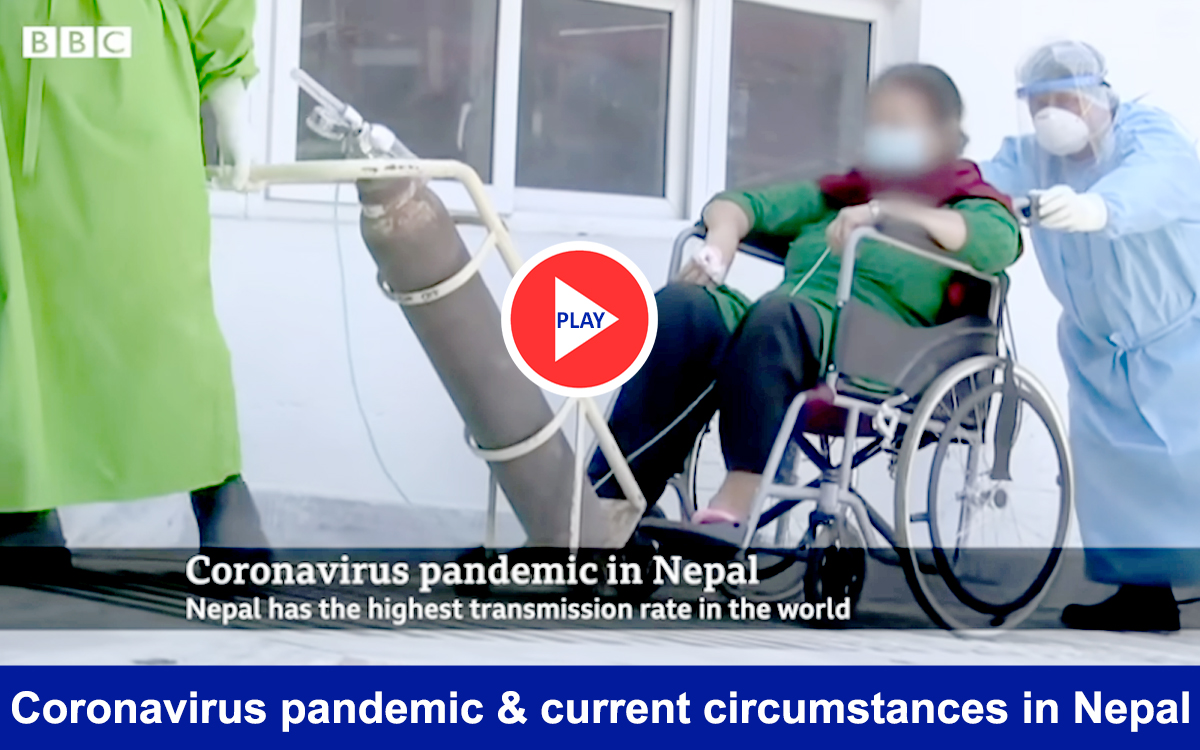 We wish you a good health and happiness. Please stay safe and take care of yourself and your family.
Please know that you both and all your loved ones are always in our prayers & thoughts.
Regards
Visma Raj Paudel
Founder/Chairperson