newsletter oct nov 2021
TABLE OF CONTENTS
Please scroll down to learn more about this edition of our newsletter. It contains:
1) 13 Years of successful partnership: NCF Nepal & WoC International (Australia/Finland)
2) Upcoming lighting (Tihar) festival
3) Awards achievements by our Founder
4) Huge Congratulations to Mr Aryash Ra Paudel
5) Various festival celebrated at our home
6) Re-opening Women Empowerment Center
===============================================
# 13 YEARS OF SUCCESSFUL PARTNERSHIP: NCF NEPAL & WOC INTERNATIONAL-AUSTRALIA/FINLAND
Namaste Community Foundation, Nepal recently (26th Oct) celebrated 13 years of SUCCESSFUL PARTNERSHIP with Wind of Change International (Australia/Finland) to care needy children of Nepal through "Onni Children's House".
It is a good occasion to look back on what we have done together. We can do this with satisfaction and happiness because we have always initiated and continuously followed our dream to create HAPPINESS from SADNESS with great heart and positivity.
We would like to greatly appreciate everyone who have put their efforts to love, care and support to bring a positive light in the lives of underprivileged children of Nepal.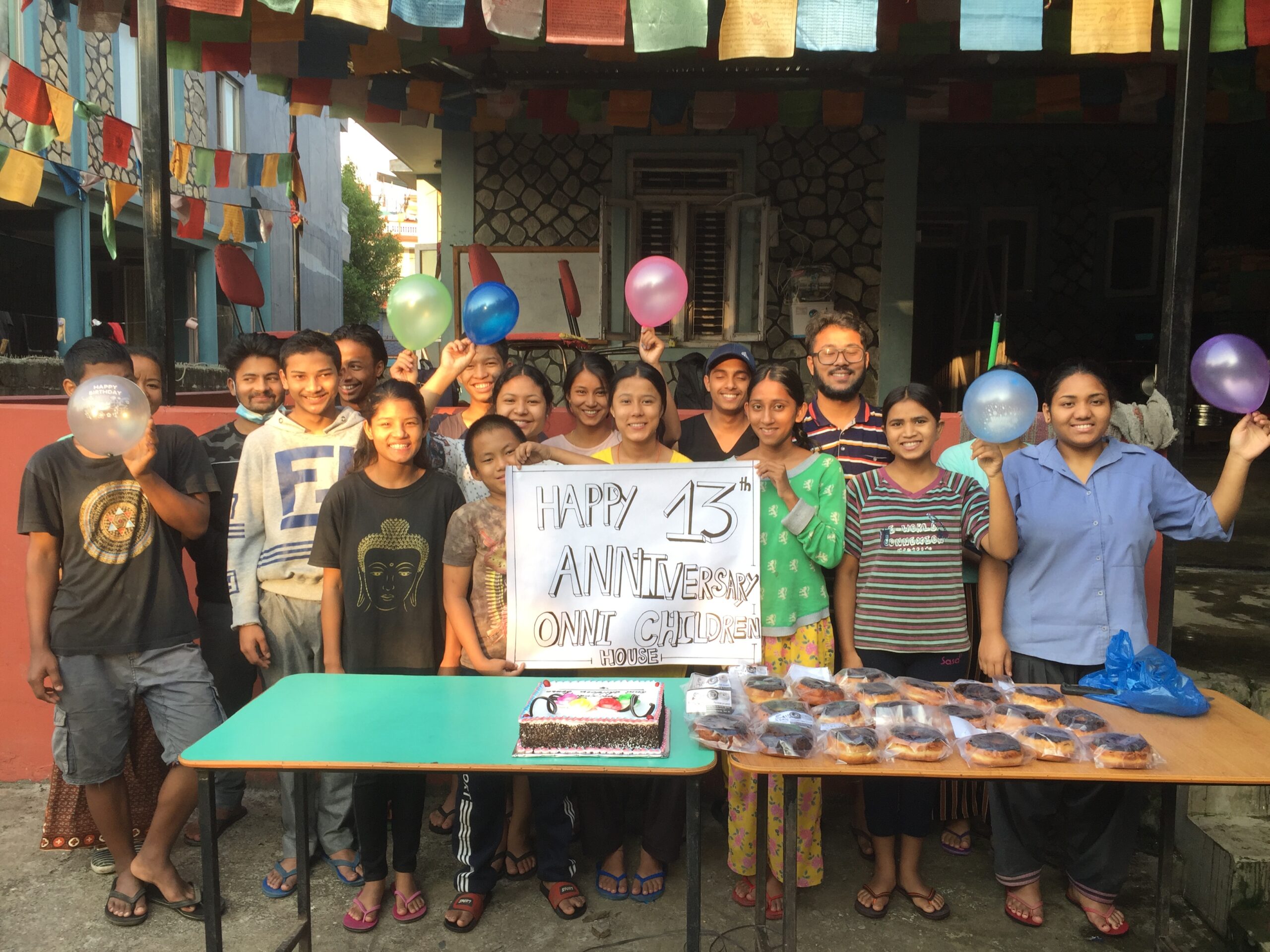 # UPCOMING LIGHTING (TIHAR) FESTIVAL
Tihar (also known as Deepawali) is one of the major Hindu festivals that is celebrated for four-five days every year. It is the festival of lights that brings worship of Laxmi, the Goddess of Wealth along with the worship of dog, crow and cow respectively.
At the end of the day, the sisters get gifts from their brothers and they give blessings to their brothers for good health and prosperity.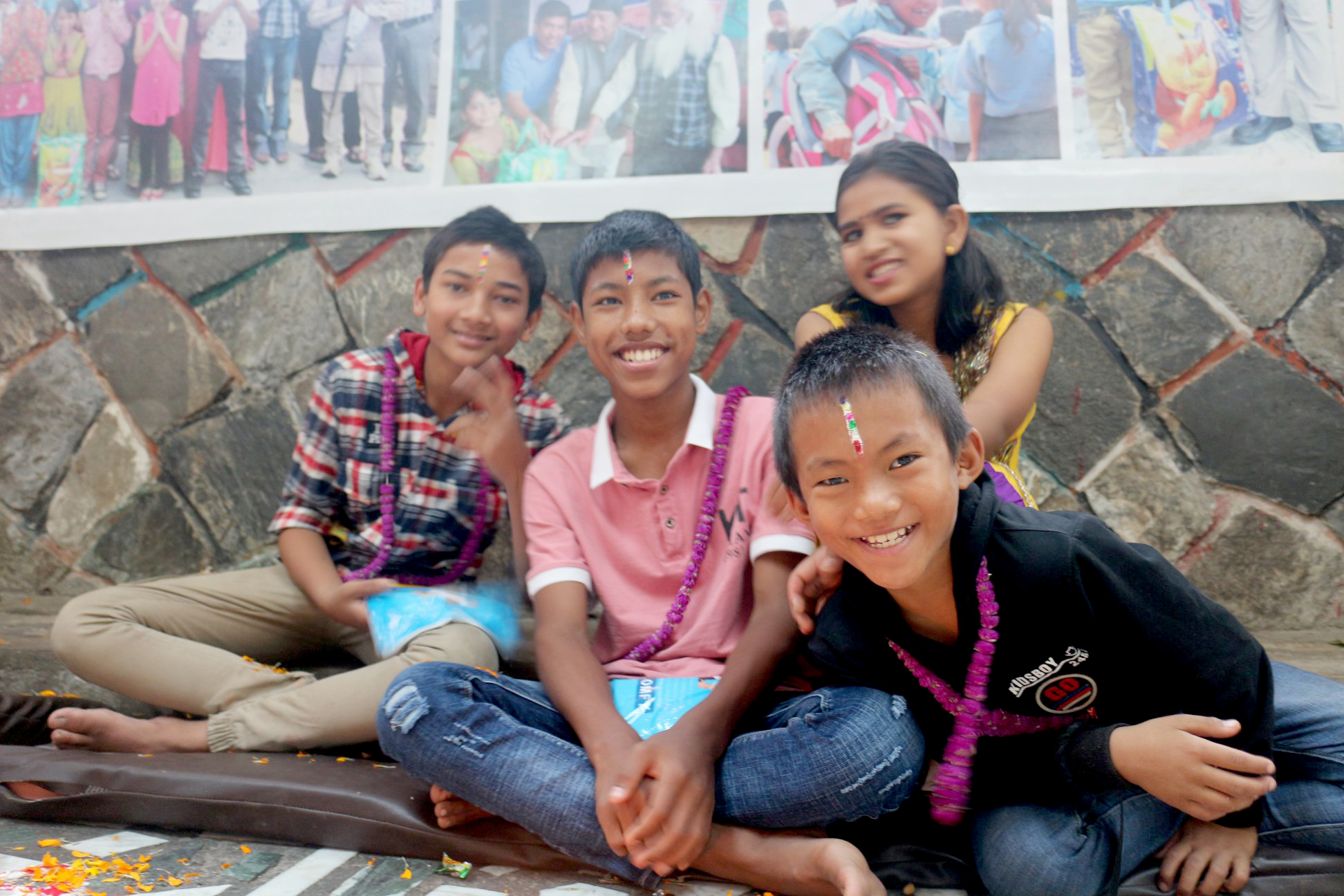 All our children celebrate this festival at our home together with their brothers and sisters. We also cook various delicious foods, sing, dance and organize various fun activities. Our children exchange gifts and we make sure that everyone gets at least one.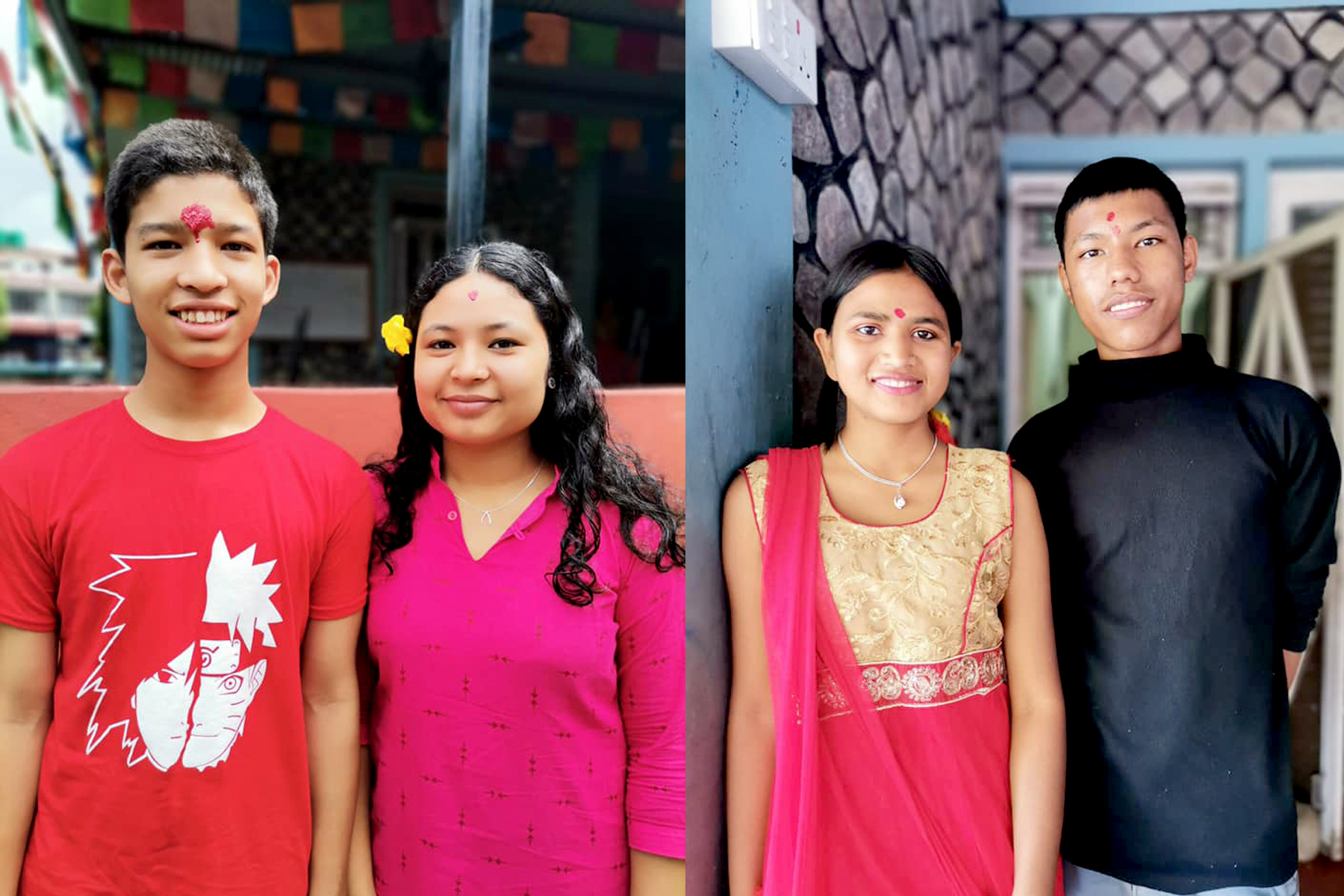 If you like to be part of our Tihar Celebration this year (3-6 Nov) and present a festival gift to the children; you simply can donate through PayPal or directly in our bank account in Nepal. Please click the picture below or the given link to donate us: https://www.ncf-nepal.org/donate-us/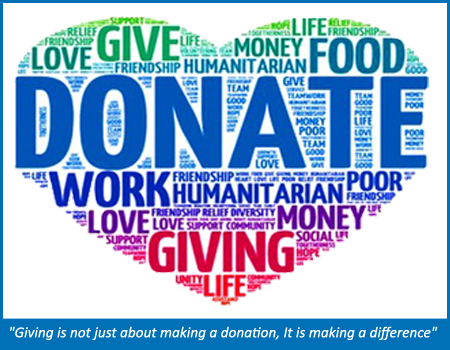 Any amount donation is highly appreciated and can be a great support for the children's well-being.
# AWARDS ACHIEVEMENTS BY OUR FOUNDER
We all at NCF Nepal family would like to CONGRATULATE our Chairperson/Founder Mr. Visma Raj Paudel (Cluster Chief: 12) for being recognized by KRITY AWARD of the month through Lions Club International 325 B1.
KRITY Award is provided in recognition of special contribution towards social cause, supporting the mission & vision of Lions Club and outstanding self-service towards the humanity.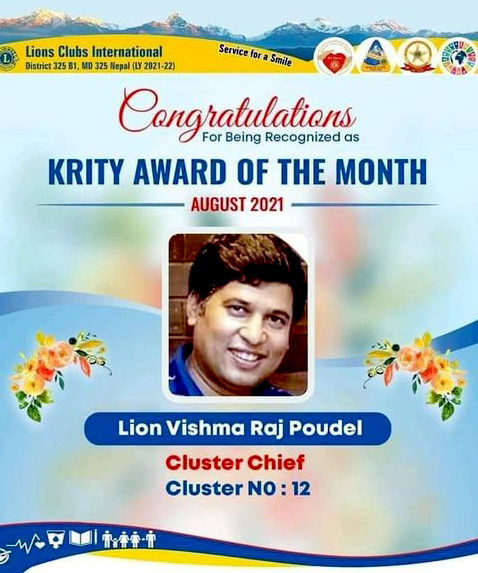 Similarly, he has been elected as an Executive Board of Directors of "Kaski District Lawn Tennis Association" from 4th Convention & 7th Annual General Meeting held on 11th September 2021.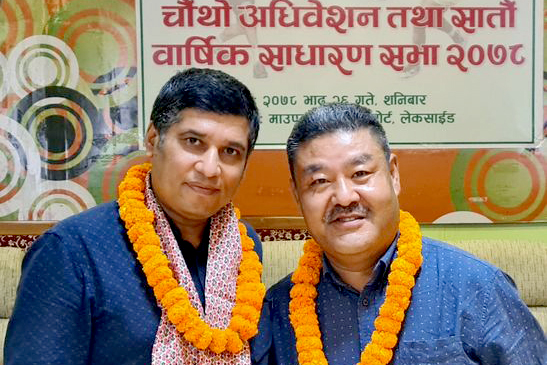 He recently was also in NATIONAL TELEVISION to share his views of developing hospitality business in Nepal during this crucial Covid circumstances.
He was invited as being a representative of an ENTREPRENEUR in the field of service industry. He has been actively involved in Restaurant and Bar Association, Kaski & Hotel Associations of Kaski, Nepal.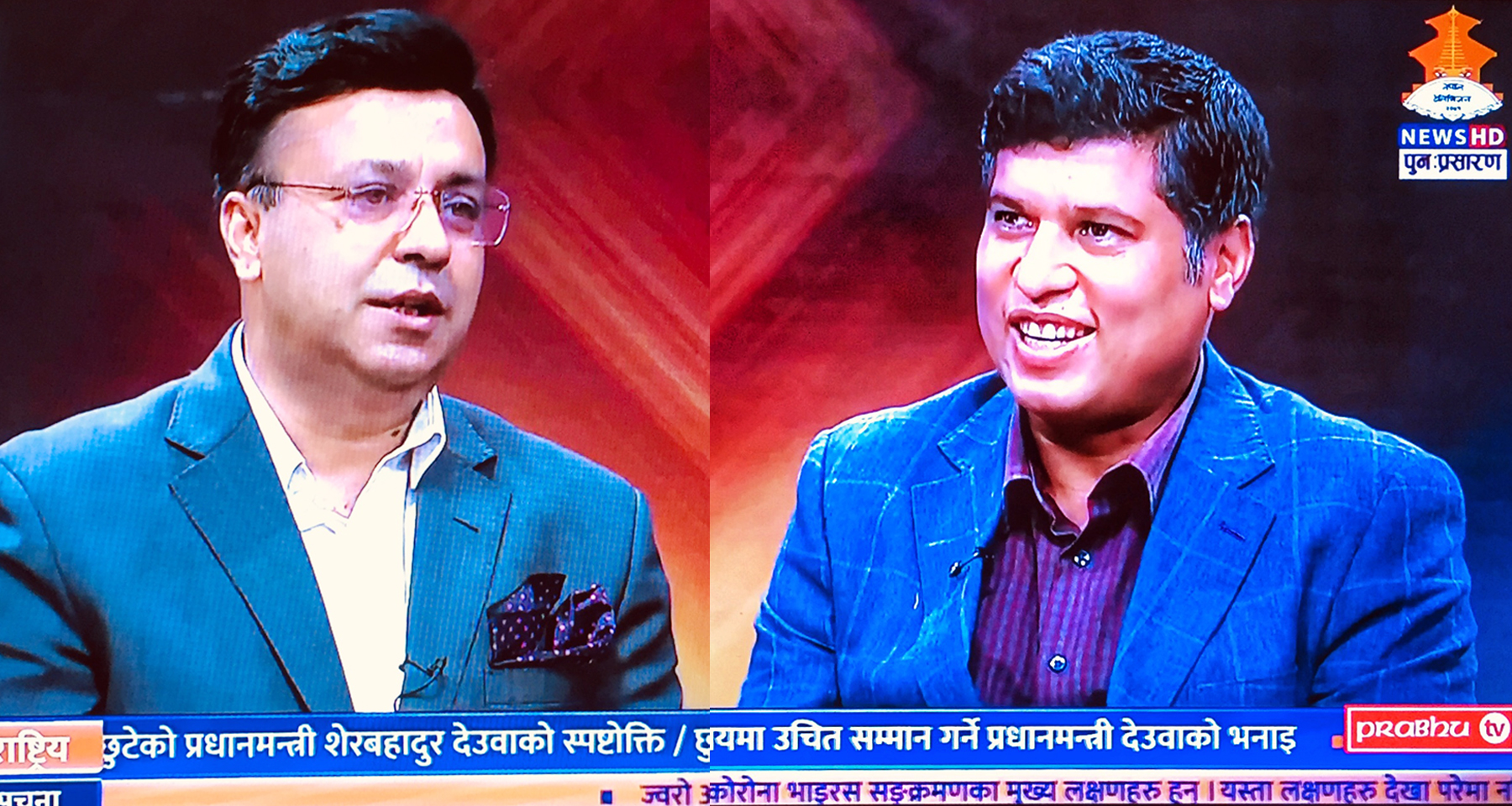 Please click the picture to know more about the interview.
Our best wishes on his recognition and we are fully confident that he will easily succeed the next challenges.
# HUGE CONGRATULATIONS TO MR ARYASH RAJ PAUDEL
We would like to Congratulate Mr. Aryash Raj Paudel (Son of Visma Raj Paudel-Founder/Chairperson) for his wonderful performance and being a NATIONAL CHAMPION of Bir Ganesh Man national Tennis Tournament 2021 under 8 years (Lawn Tennis). He has done an incredible job and he deserved this title.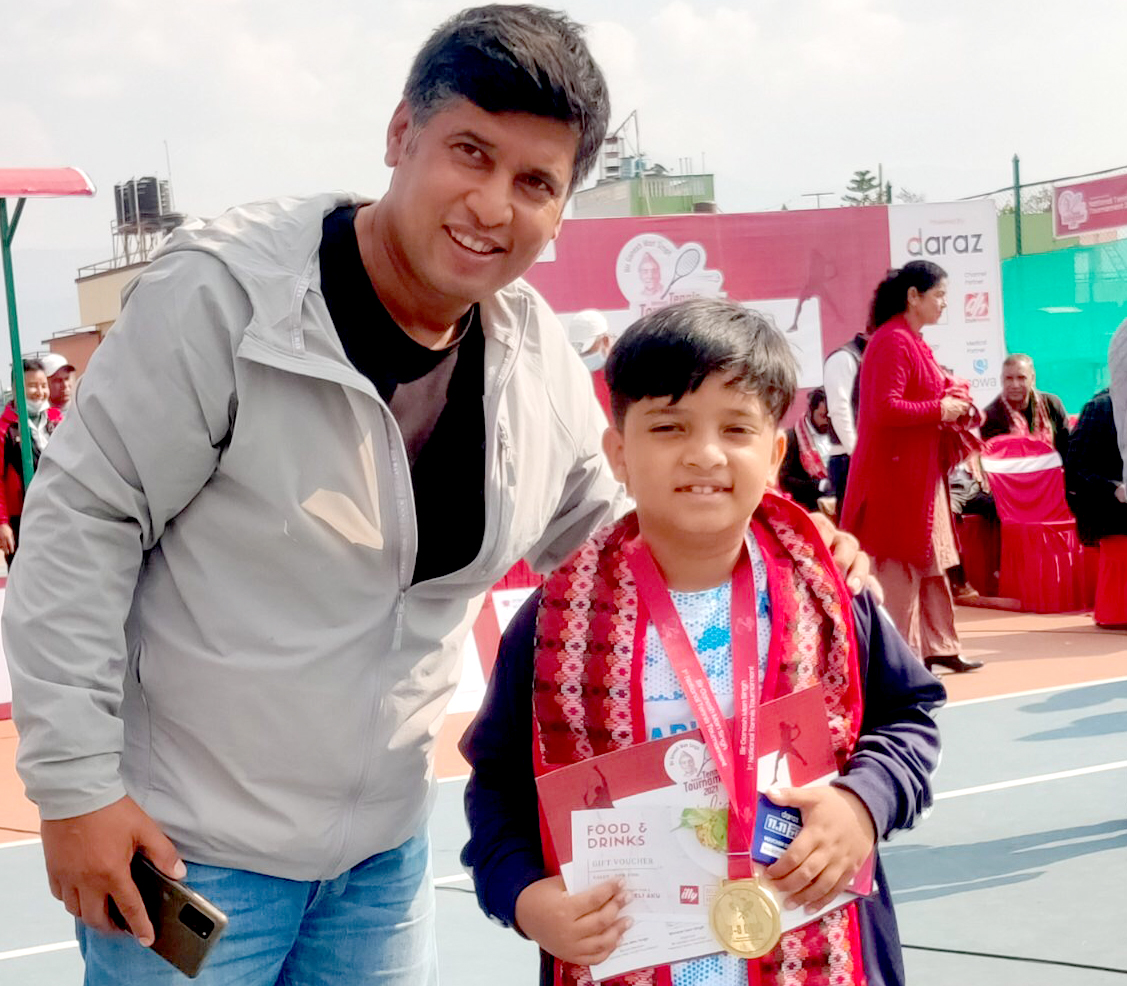 # RE-OPENING WOMEN EMPOWERMENT CENTER, GHACHOWK
After almost 2 years gap (due to covid circumstances); we are working towards re-opening our Women Empowerment Centre, Ghachowk.
Currently, the application has been called, made various field visits & meetings with government representatives has been going on.
Some of the coloring and minor repair works has been undergoing to make better environment for the future trainees. If things go as planned, we may re-open the center soon.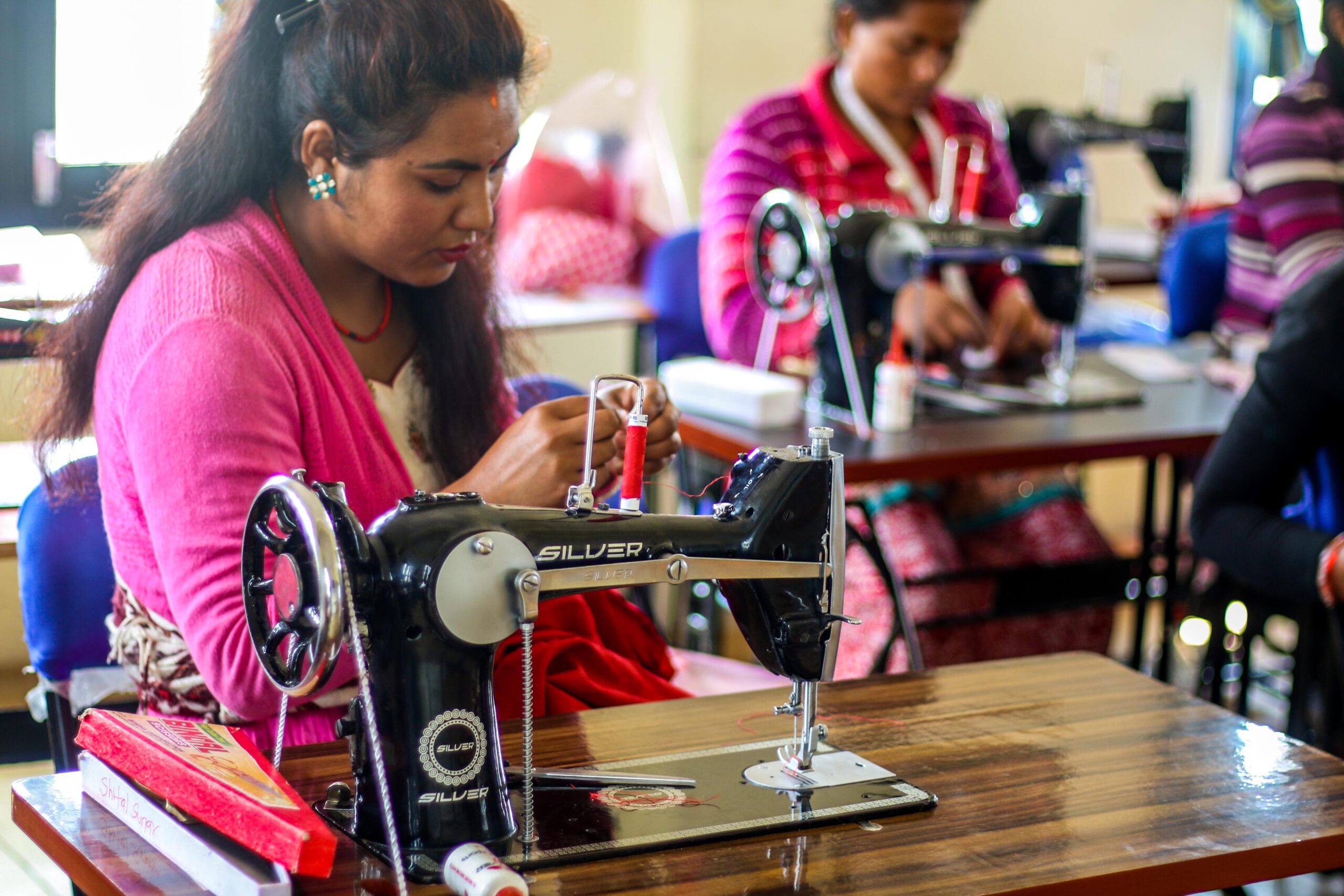 # VARIOUS FESTIVAL CELEBRATED AT OUR HOME
In last two months; we have been able to celebrate few festivals at our children home. This includes:
1) Rakshya Bandhan: This literally means "SAFETY" and "BOND". Raksha Bandhan celebrates the unique bond
between a brother and his sister. The festival is marked by the sister tying a rakhi on her brother's wrist and
exchanging gifts. Our children celebrated this special day at our home.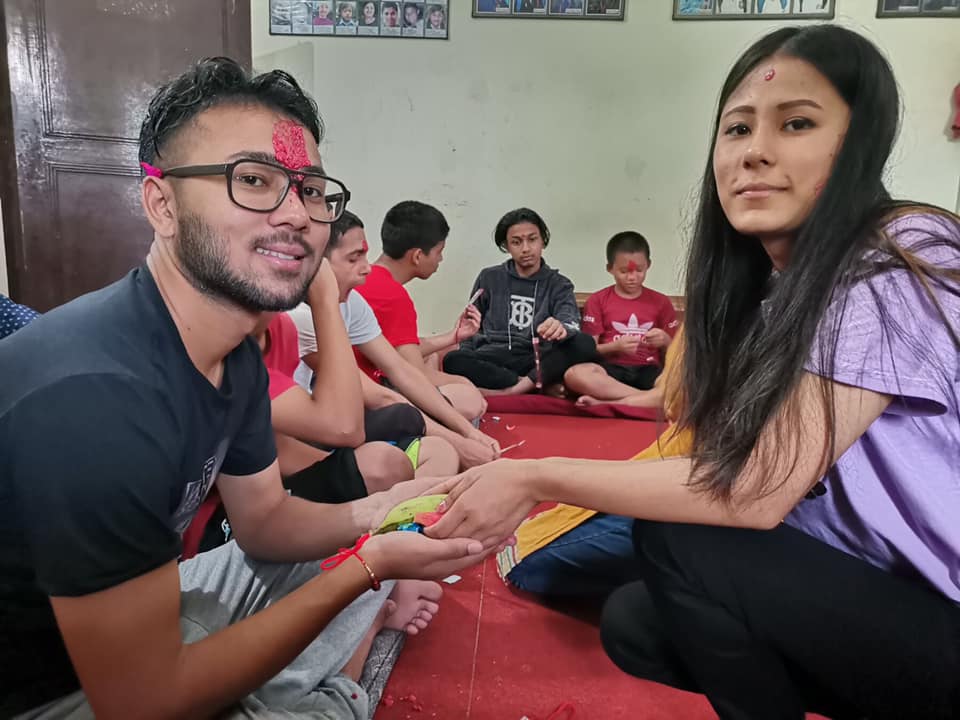 2) Teej: Teej festival is celebrated in honour of Goddess Parvati and Lord Shiva. On this day, women rise early, take a bath, wear fresh & clean clothes, sings & dances and do fasting to attain a good husband and to pray for his long life and prosperity. All the girls were provided special gifts and organized delicious foods in our house.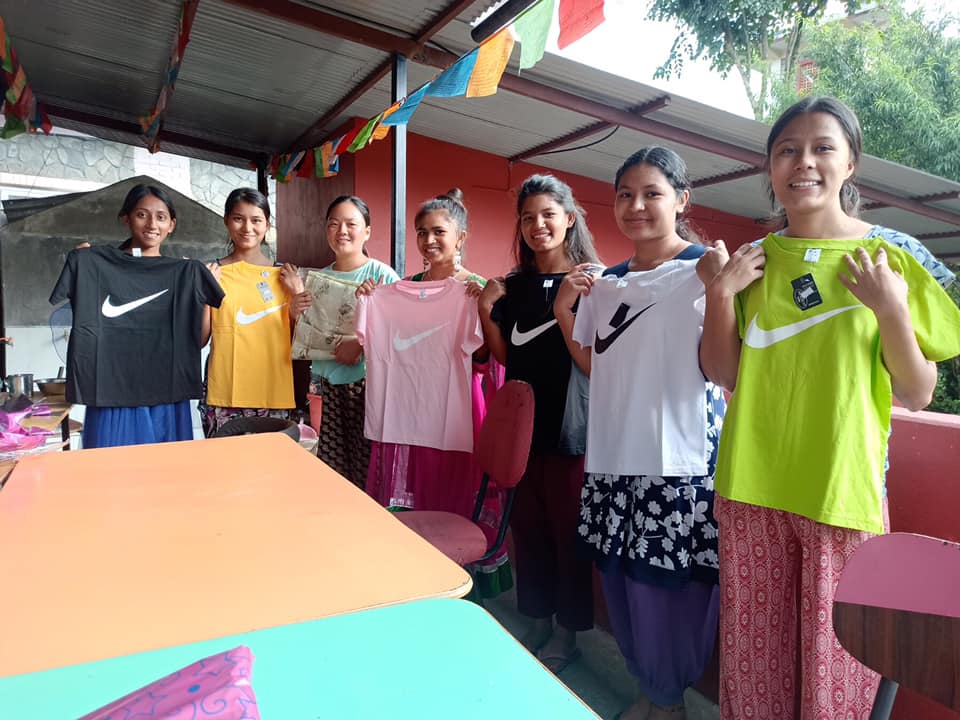 3) Dashain: Dashain symbolizes the victory of good (goddess Durga) over evil. It is celebrated for two weeks. Dashain is a time for family reunions, exchange of gifts & blessings, and elaborate pujas. Some of the children were able to celebrate this Dashain with their relatives and others celebrated with mummies and elder brothers at our home.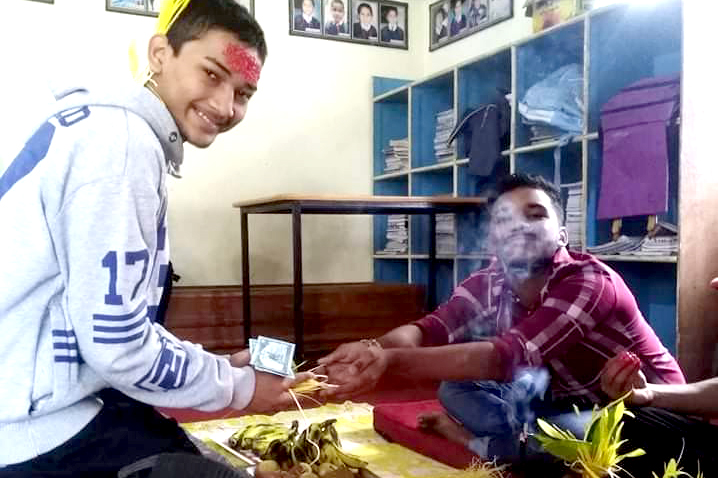 Thank you for your time and effort to go through our newsletter. We greatly appreciate your positive suggestions.