Namaste & Greetings!
We believe that you and all your loved ones are in a good health.
Thank you very much for all your support, sacrifices, and belief towards the humanity.
We greatly appreciate your love and care and most importantly your motivation to create smiles on many faces, supported under our projects in Nepal.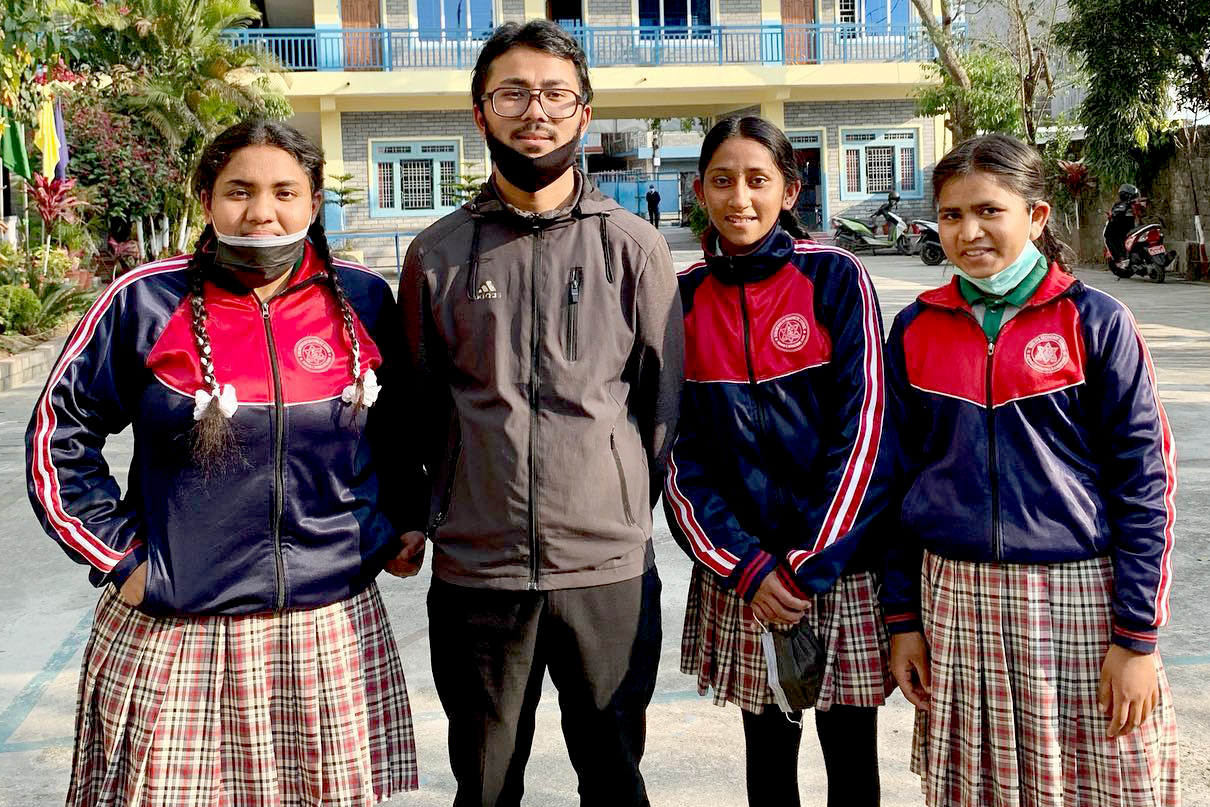 The Covid situations in Nepal seems getting under control through the means of vaccinations.
About 60.7% of total population have been fully vaccinated, 74.2% have received at least 1 shot & 4.2% booster given  by 4th March 2022.
The daily affected rate is declining and most of the business are in full operations.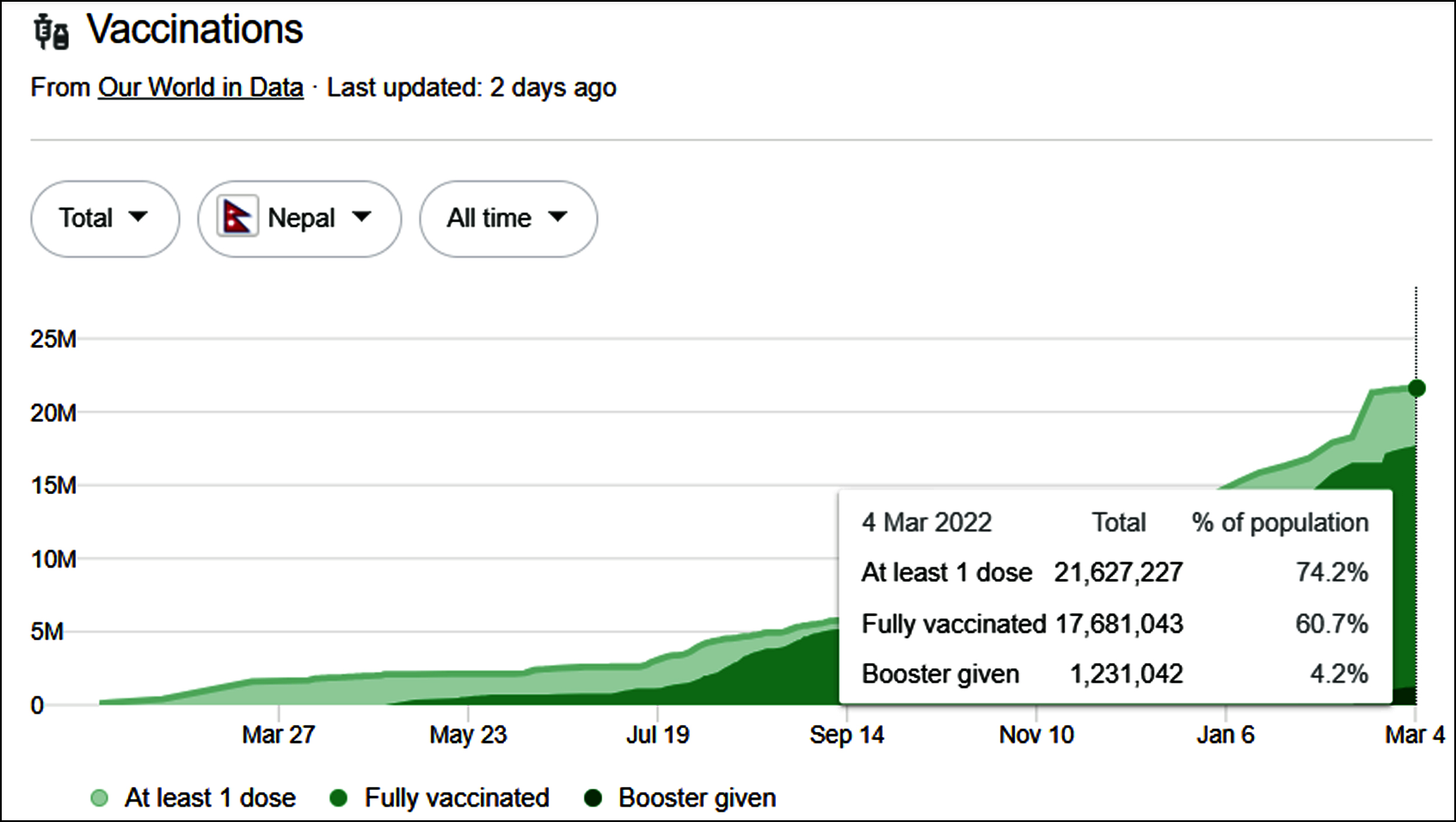 We are happy that the effect of virus was very minimal with our beneficiaries but the unseen losses as well as its indirect adverse effect.
People are struggling to raise the decreased incomes as the hospitality sector is down due to low tourists' arrival.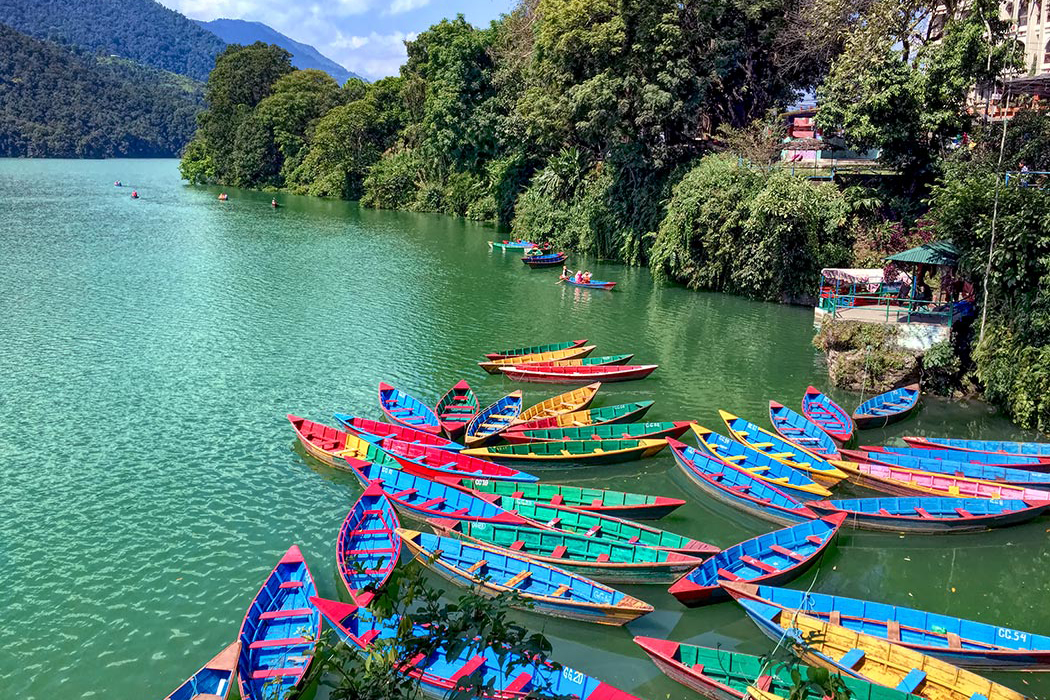 Nepalese government has already opened its border for all and Nepalese entrepreneurs are eagerly waiting to welcome international guests with best & safe hospitality to help explore the physical and cultural jewels of Nepal.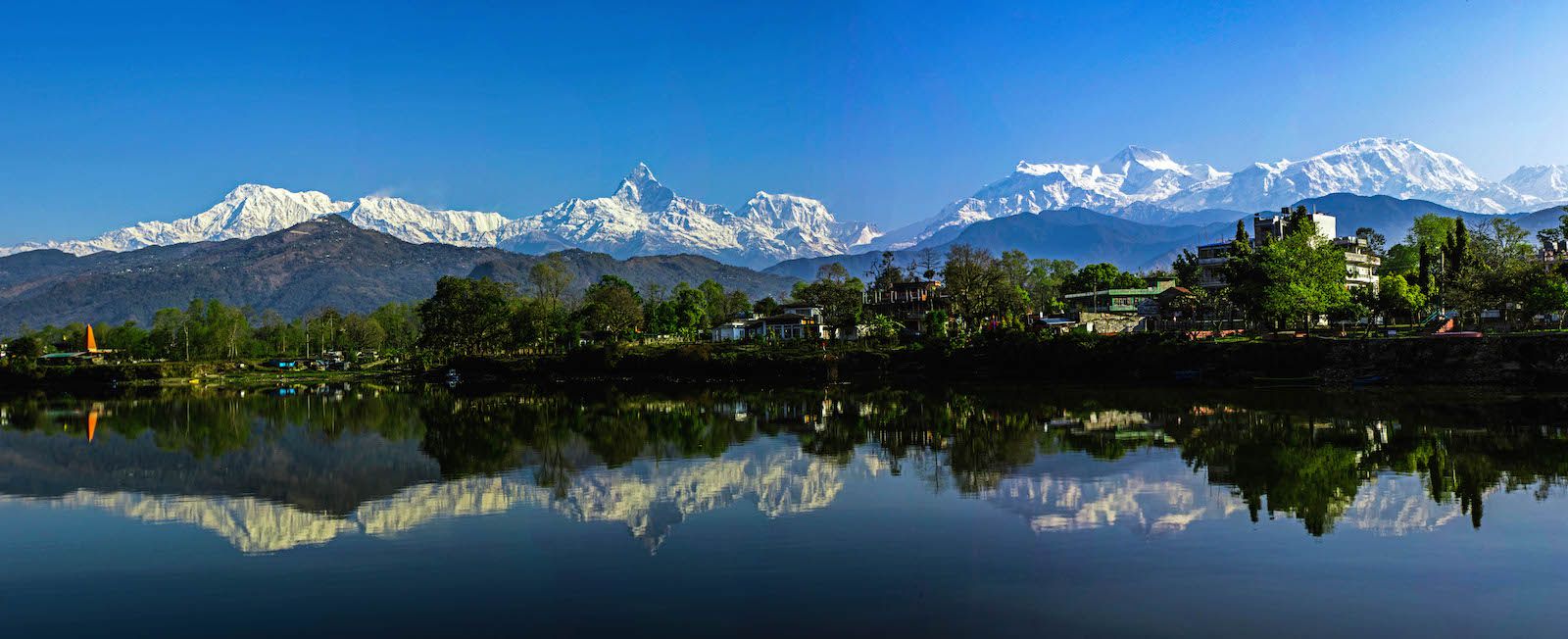 You can Visit Nepal and support our economy either to celebrate your personal holidays or social / business purpose.
Thank you again for showering your love and care to our organization.
Stay Safe, Stay Healthy!!!
Regards,
Visma Raj Paudel
Founder/Director
Email: [email protected]
Phone: +977-98560-38109
===========================================
TABLE OF CONTENTS
Please scroll down to learn more about this edition of our newsletter.
1) Partner's visit after 2 years
2) Skill transfer to 12 single women
3) Children towards independency
4) Our Founder's Lawn Tennis achievement
5) Educational gift from Australia
6) Supporters visit and their generosity
7) Children Outings
8) Festival celebration at our home
===========================================
1) PARTNER'S VISIT AFTER 2 YEARS
Our partner M/s Tuuli Vikstedt from Australia/Finland have recently visited Nepal and spend over 2 weeks in Nepal.
She experienced the positive changes that appeared in 2 years including some elder children reintegration of transforming into financial independence.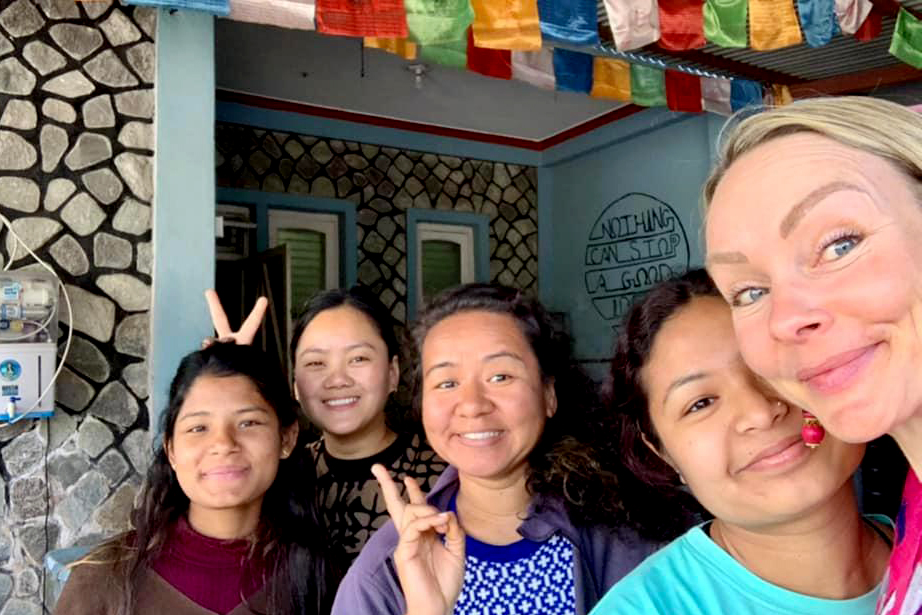 It has been 13+ years, working together with WoC International to spread love, care and empowering the underprivileged children and people of Nepal.
2) SKILL TRANSFER TO 12 SINGLE WOMEN

After about 2 years gap with the empowerment training at Ghachowk, we managed to organize training for 12 single women at our Empowerment center, Ghachowk.
This training was for 2 months full time (10 am-5:00 pm) with residential support for the major participants.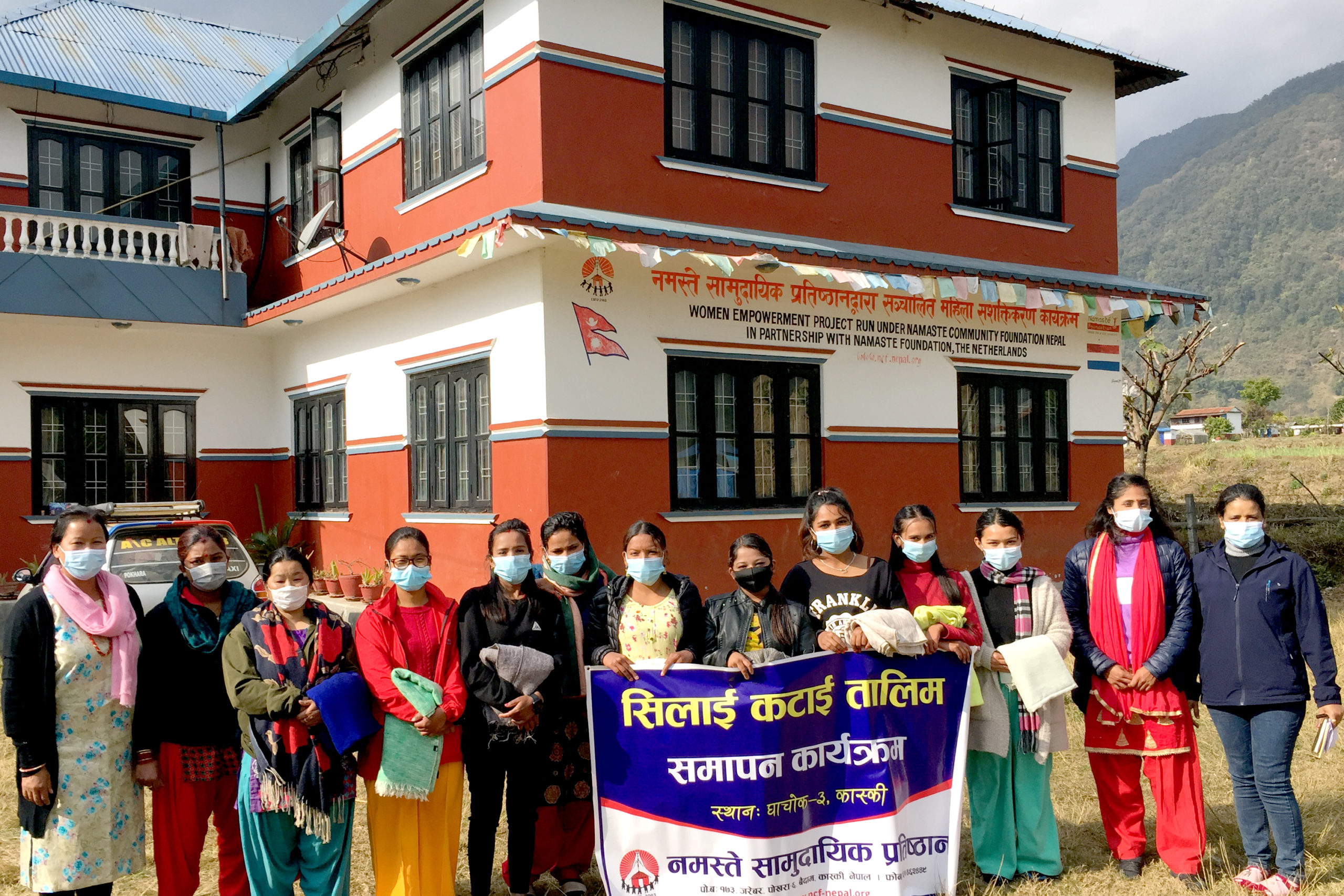 This training went very well and we managed by taking all the precautionary measures of covid guidelines issued by Nepal government. The closing ceremony for this batch was organized on 24th January 2022.
3) CHILDREN TOWARDS INDEPENDENCY

Some of our children, who gradually passed high school level of education, have recently been reintegrated back to the society.
The reintegration is done after finding a paid job for their financial independence.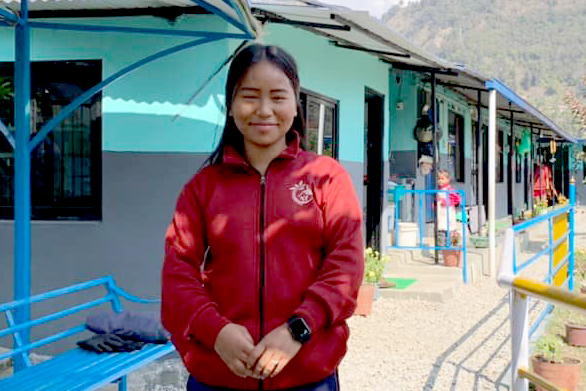 Some of them are still supported partially to continue their university studies and continuous follow-up, guidelines and motivation will be provided for at least 3 more years of reintegration.
4) OUR FOUNDER'S LAWN TENNIS ACHIEVEMENT
We would like to congratulate Mr. Visma Raj Paudel (Founder/Chairperson) for being a "Beginner Kaski District Champion" organized by Kaski District Tennis Association at Pokhara Stadium on 22nd February 2022.
He is also an executive board member of "Kaski District Lawn Tennis Association". He believes that sports are important for health and mental well-being.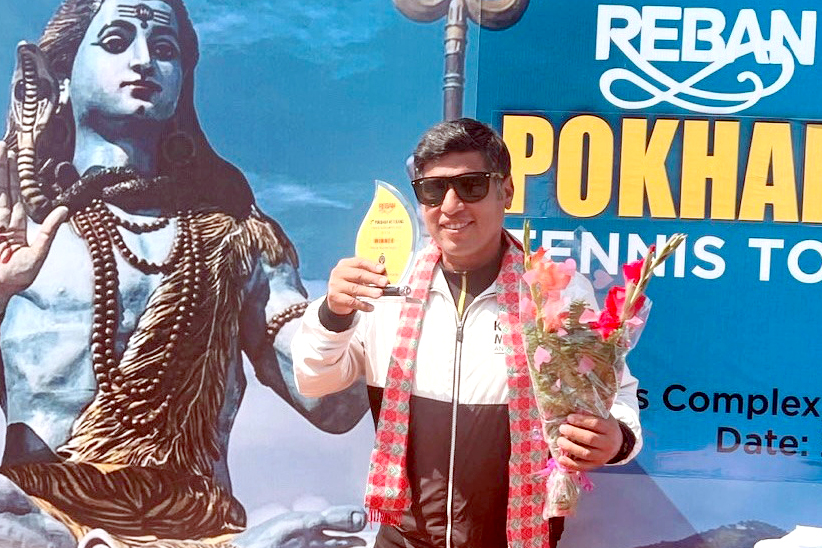 5) EDUCATIONAL GIFT FROM AUSTRALIA
We are thankful to all the supporters and especially WoC International (Australia/Finland) for appealing laptops & taking them all along to Nepal for our university going students.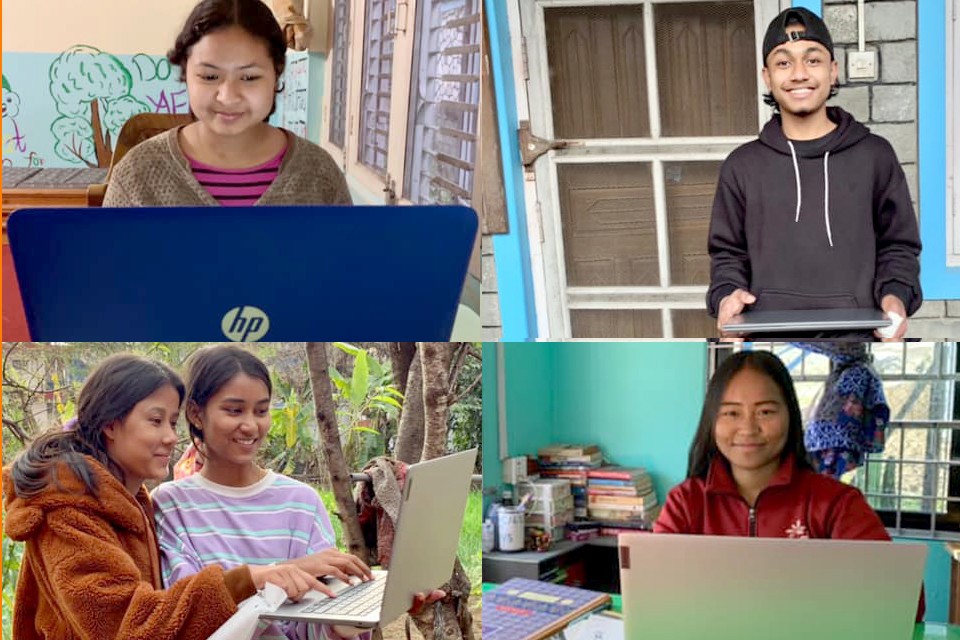 Altogether 4 laptops were provided to support their university education as well as distance learning activities. It would definitely give an opportunity to further spread their wings of their education.
6) SUPPORTERS VISIT AND THEIR GENEROSITY
This year, we were also able to welcome Mr. Lee Walker from Scotland, who is very good friend of Mr. Visma Raj Paudel and well-wisher of NCF Nepal.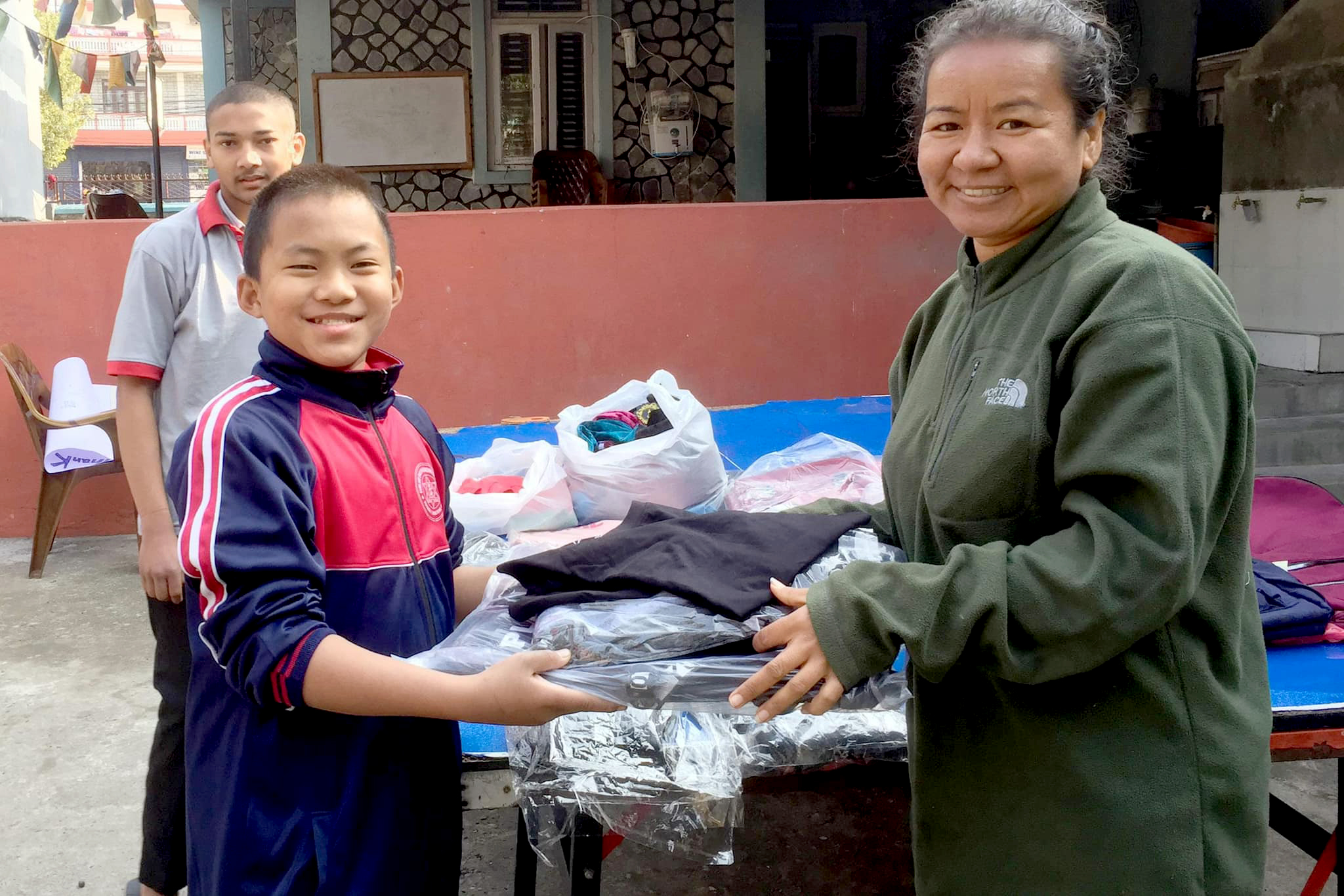 During his visit, he managed to collect some donations and we were able to purchase new table tennis games, new school shoes, window curtains, school bags and a pair of house clothes.
We would like to thank all the supporting hands and Mr. Lee for his great initiations.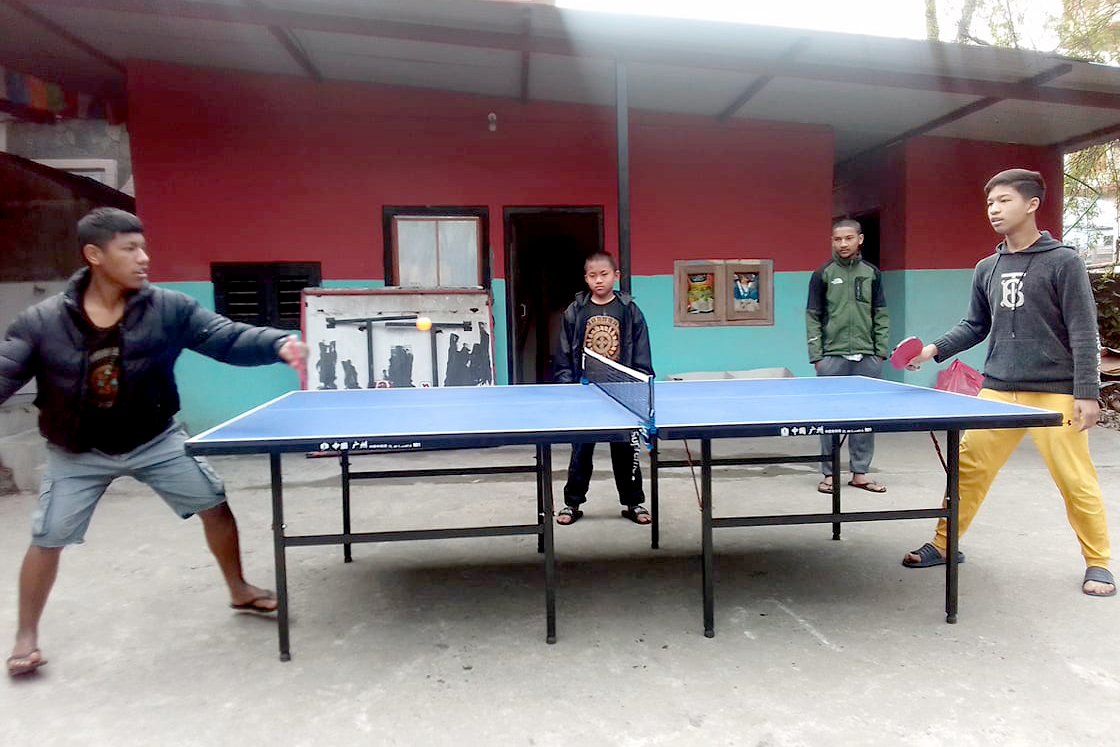 Similarly, we were happy to welcome Mr. Raphael Ott from Germany. Mr. Ott is also our ex-volunteer, supporter, good friend and well-wisher of NCF Nepal.
7) CHILDREN OUTINGS 
Due to covid circumstances and the risk of virus transmission; we were not able take our children outing for almost two years.
But on 26th February, we were able to take them to Pumdikot and Peace Pagoda together with our partner Tuuli Vikstedt (WoC Australia).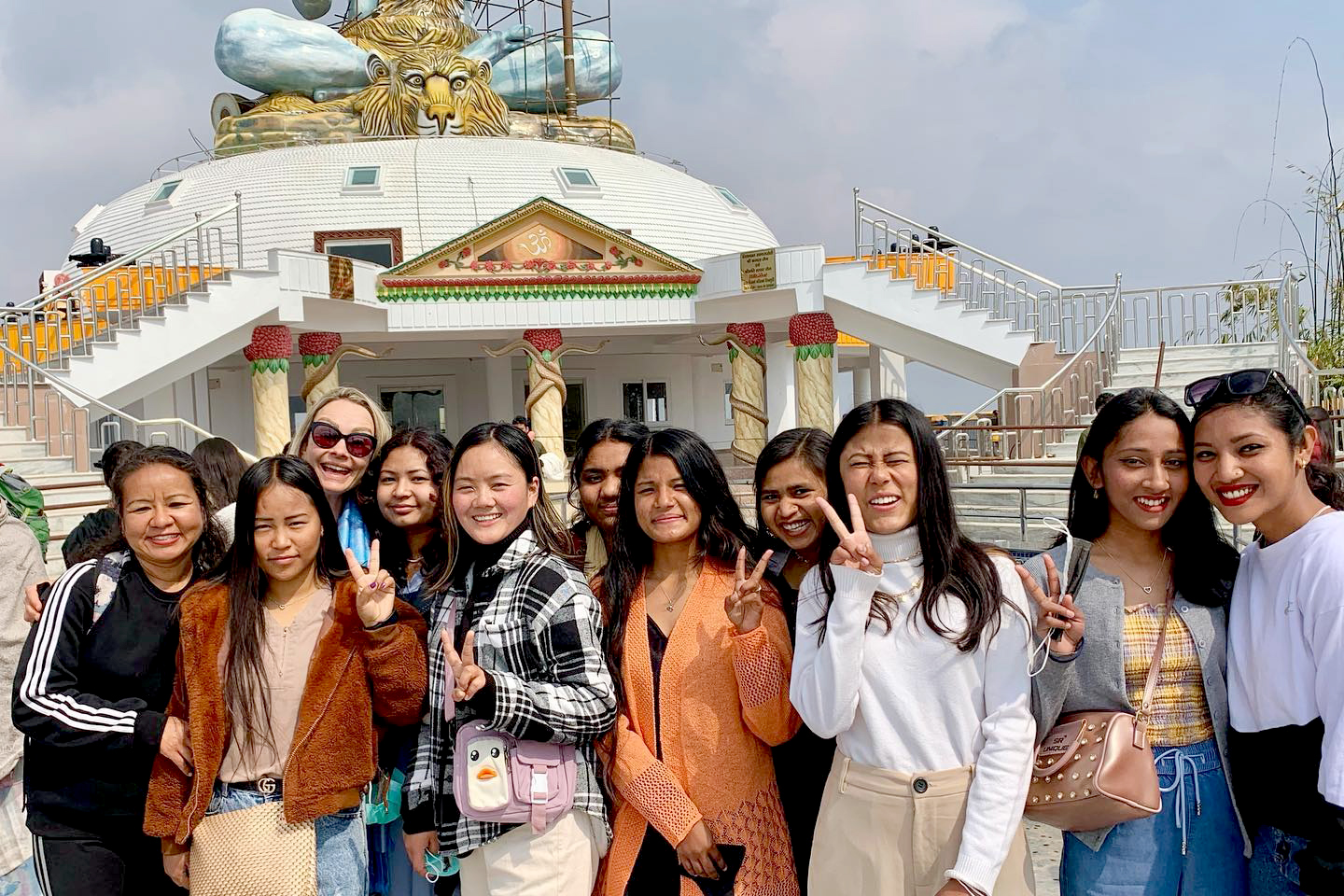 The viewpoint is a picturesque location at a height of 1,500 m from sea level and the Lord Shiva statue is about 51 feet height. Some of our reintegrated children also joined the outing (dry picnic) program.
8) FESTIVAL CELEBRATION AT OUR HOME

The culture of Nepal is rich and unique in the world. The cultural heritage of Nepal has evolved over the centuries.
This multi-dimensional heritage bounds the diversities of Nepal's ethnic, tribal, and social groups and are expressed in various forms. In last two month, we were able to celebrate few festivals.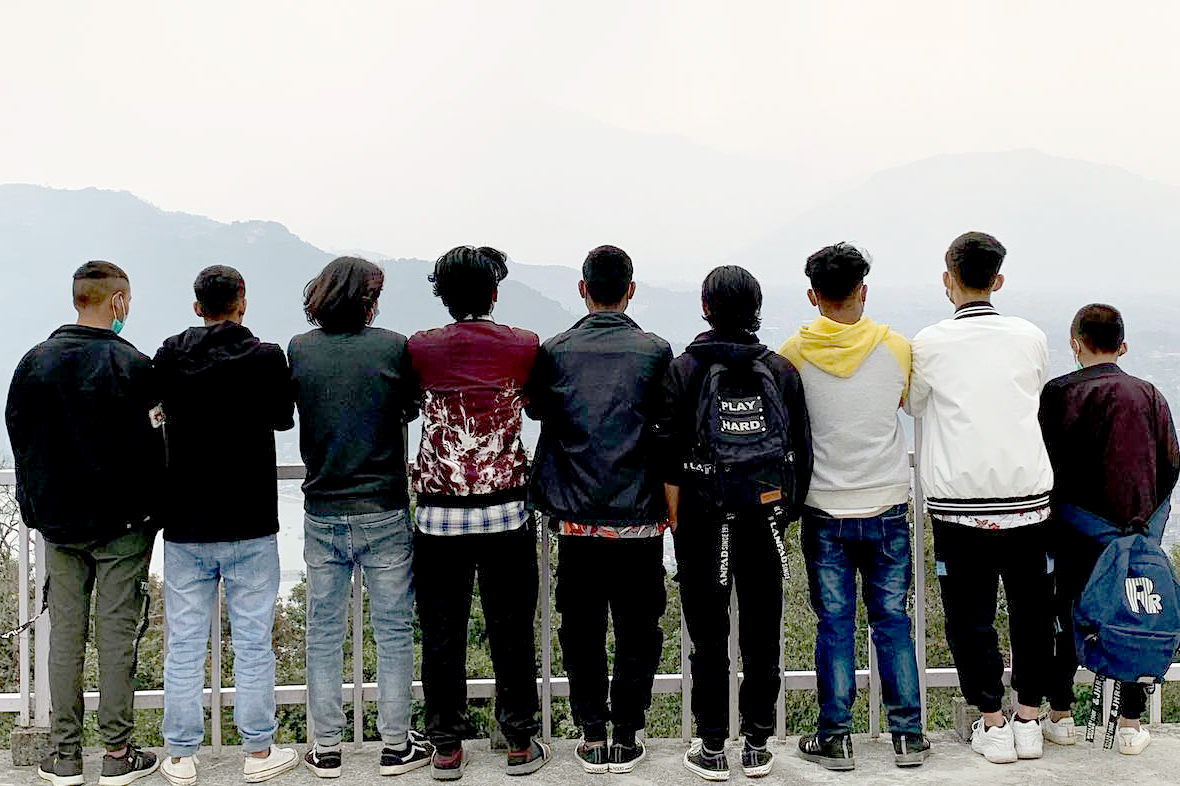 This includes: Tamu Loshar, English New Year, Maghi Parba, Sonam Loshar, Maha Shivaratri and the Gyalpo Loshar.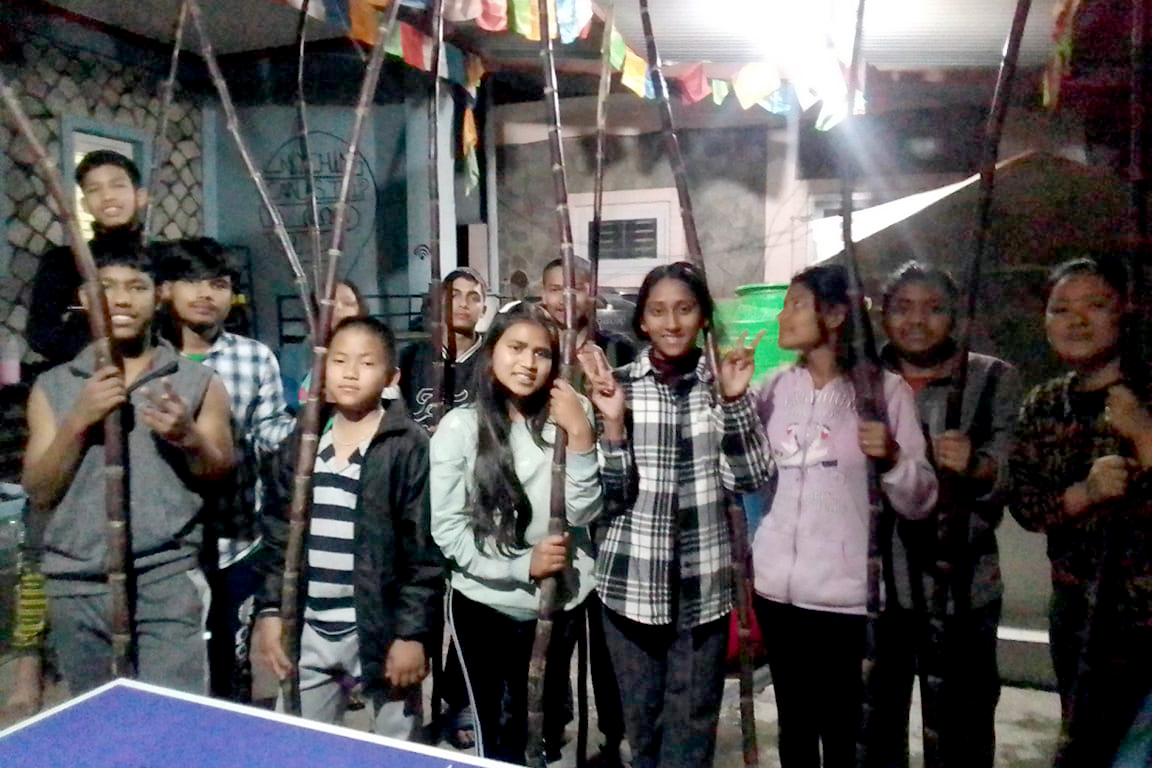 We will be celebrating Holi (Colourful festival) on 16th March and few others are in the row.
THANK YOU!
Thank you for your time and effort to go through our newsletter. We greatly appreciate your positive suggestions.