Message from Founder Director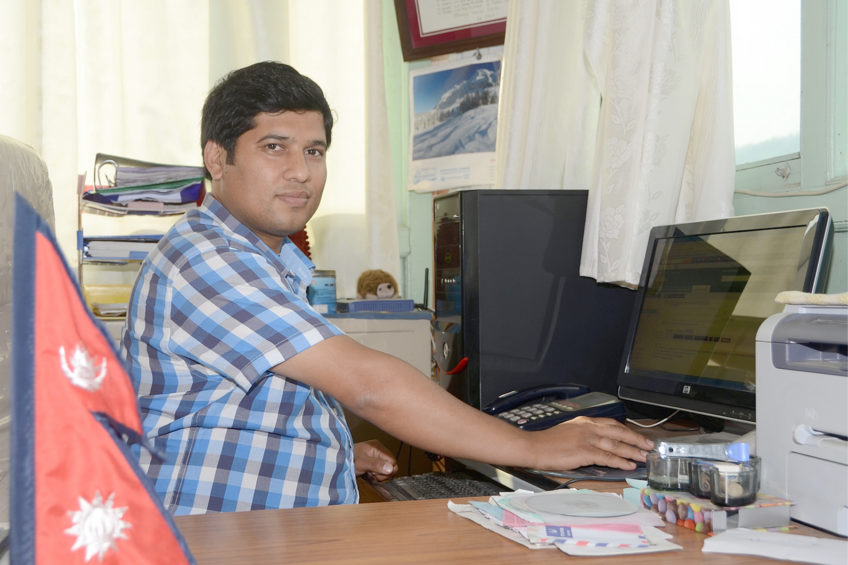 Hello and Namaste Everyone!!
The year 2020 was and still is bad for everyone. But I have realized that this is also an opportunity for all of us. Despite being busy all day with official business workings, you have the chance to spend more quality time with your family, you can be social in innovative ways, and you also have time to do some research over the internet. Opportunities are not the same in all countries, but here in NEPAL,  teachers and students are becoming more adept with modern technology and online learning platforms. These learning opportunities are indeed great, despite the severity of the pandemic situation. Yes, the pandemic has hit the entire world's economy very hard, but we also have seen some people are coming up with some great innovative ideas. Nevertheless, we want all of you to stay safe and connected.
We have learned many things in the past few months because of the pandemic. Even though it's been necessary to stay away from our children during this time, we remain connected with them in every possible way. Schools remain closed, but our kids are still learning. They have received a new platform for learning in which students and teachers can connect. Because of this, the risk is lower now for our children losing one full academic year. It also comforts us that we have such loving and caring people like yourself who willingly help us through this challenging time despite the pandemic. Fortunately, COVID-19 has not infected any of our children.
I, personally and on behalf of the entire Namaste Community Foundation family, would like to thank you for all of your contributions, sacrifices, and support toward humanity. Thank you all for showing such care and love toward our organization.
Stay safe!!! Thank you
Visma Raj Paudel
Founder/Director
Namaste Community Foundation