merry christmas

Namaste and greetings!
We hope that you and all your family members, relatives, and close friends are in a good health.
As Christmas and the New Year are approaching, we at NCF-Nepal would like to wish you, your beloved ones, your relatives, friends and to all of our sponsors, donors, partner charities, and well-wishers around the world a Merry Christmas and Happy New Year 2022.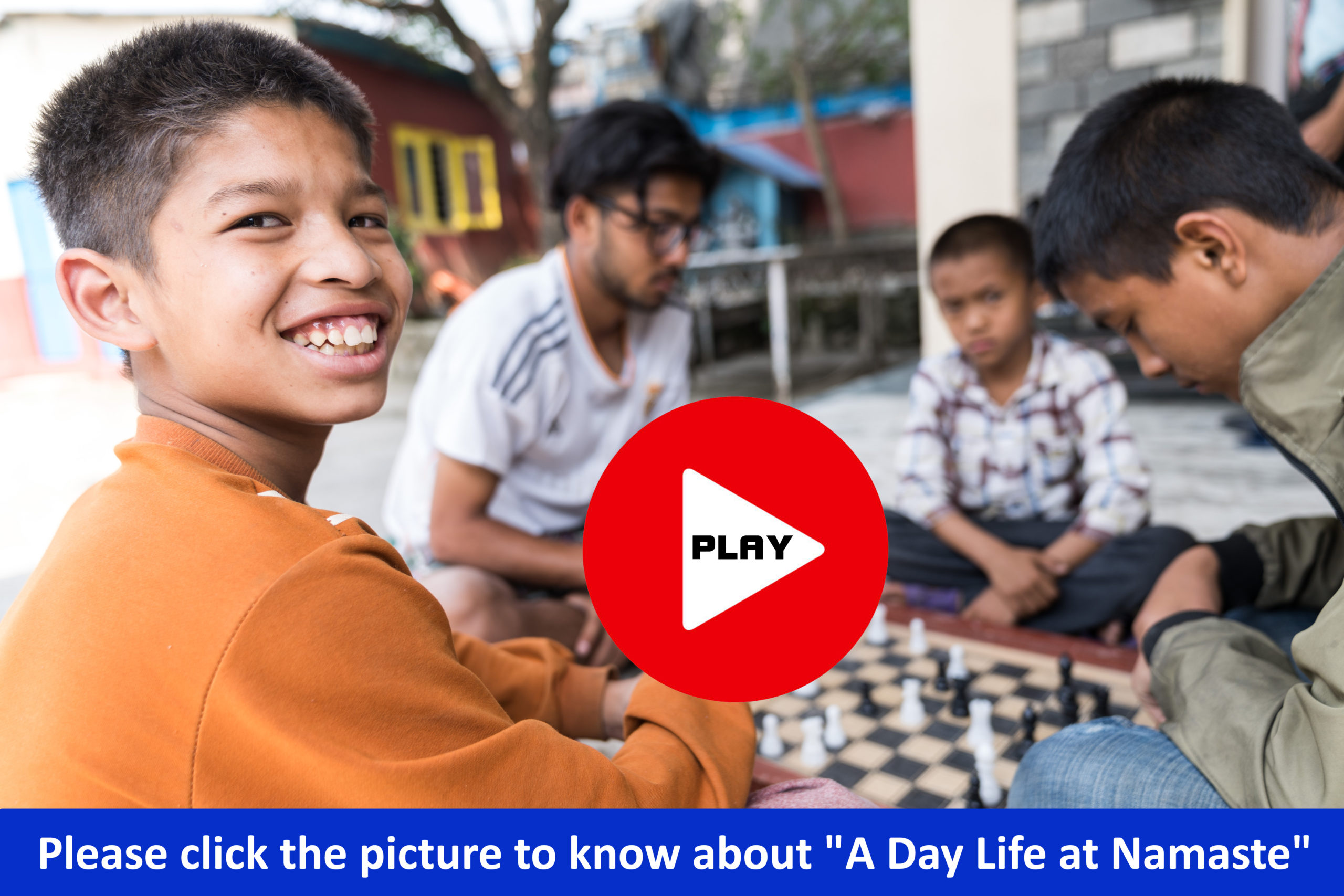 This year 2021 was also tough to everyone like in the year 2020 due to covid circumstances. But, with the success of covid vaccines over saving lives and reducing severe hospitalizations, the panic that smothered with us is lessening.
About 30% of population are fully vaccinated and it's still in progress. We still need to see the effect of new Omicron variant in our daily lives.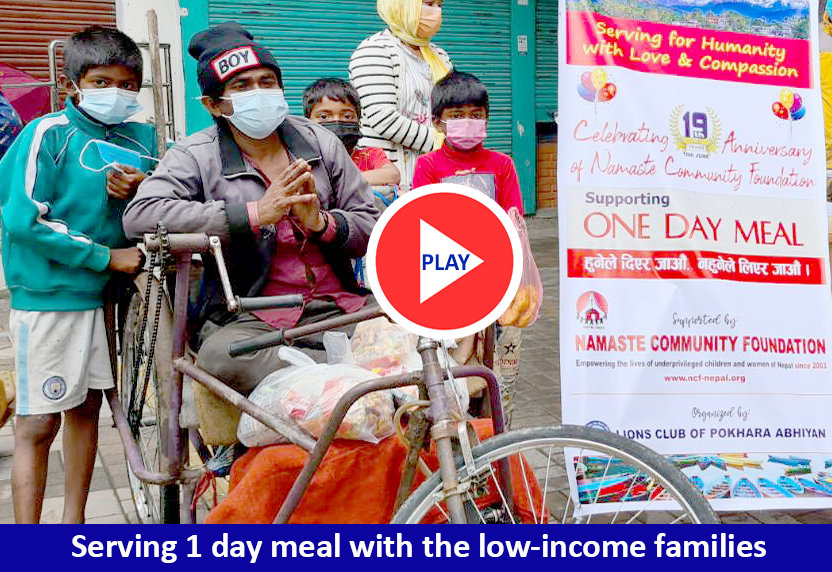 In spite of being hard times financially, NCF Nepal didn't cease its supporting hand to the people in need. Together with our funding partners (especially with Namaste Foundation, Netherlands) and well-wishers around the world; we had actively worked towards saving people lives by providing medicines to the covid patients, providing covid safety equipment to prevent transmissions and by helping to build dedicated covid care hospital in Pokhara.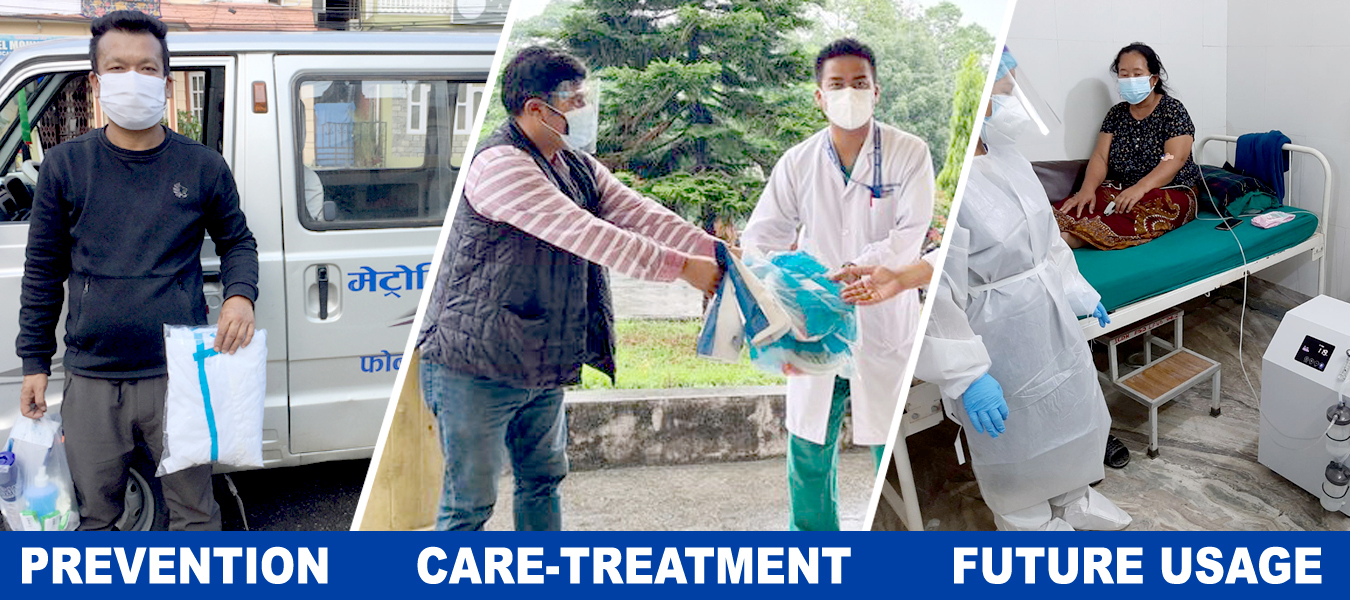 We also have supported many families with groceries to needy people, safety goods to school children and other safety equipment to the frontline workers to motivate them towards their selfless jobs.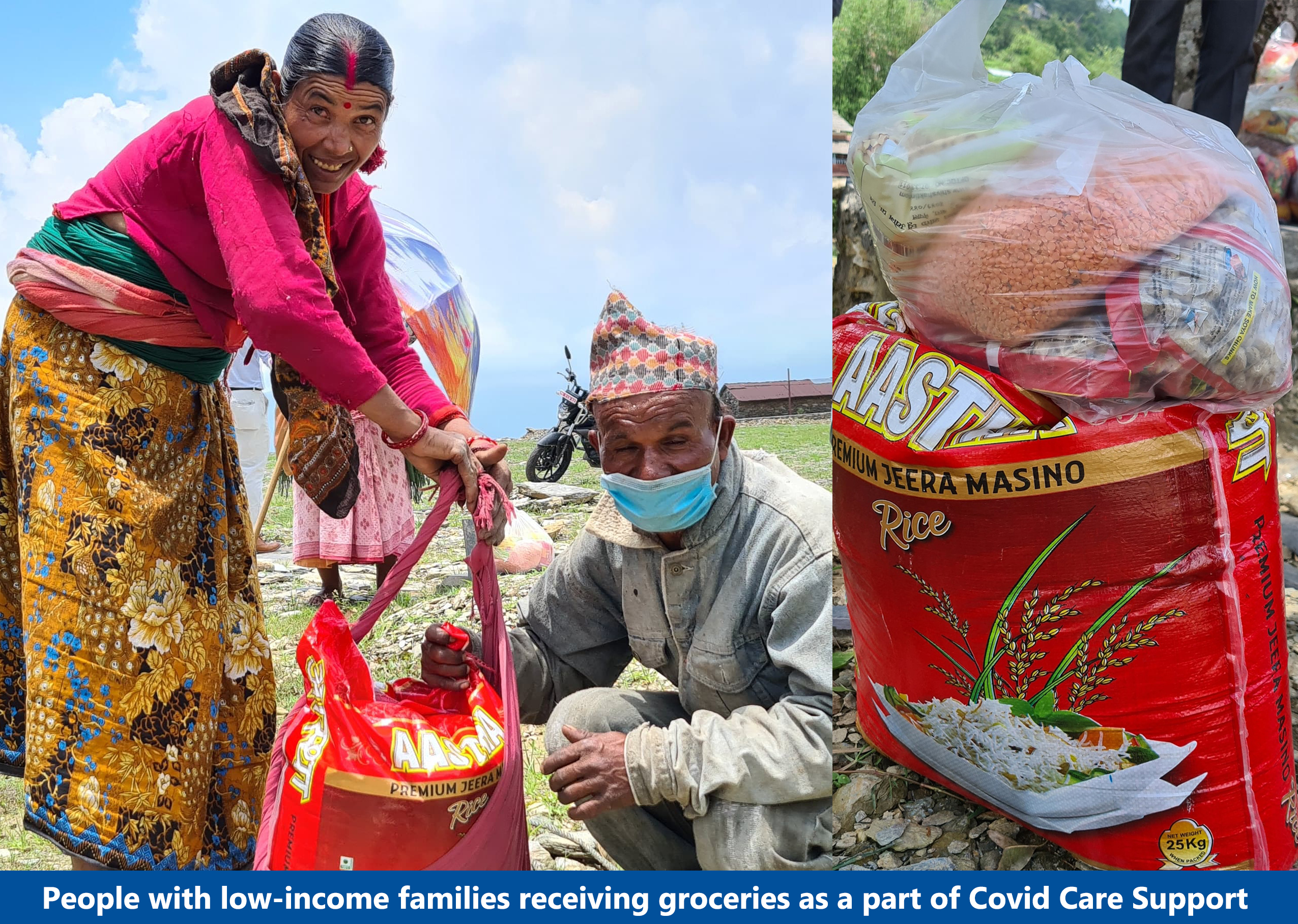 Some of our children also did great job like: followed major safety covid precaution, saved themselves, created no risk to others, created a family bond atmosphere to support each other psychologically and secured greatest ranks in final exams including in high school degree and so on.
Some of the reintegrated children got married and some have a new baby born; changing them into a responsible parent.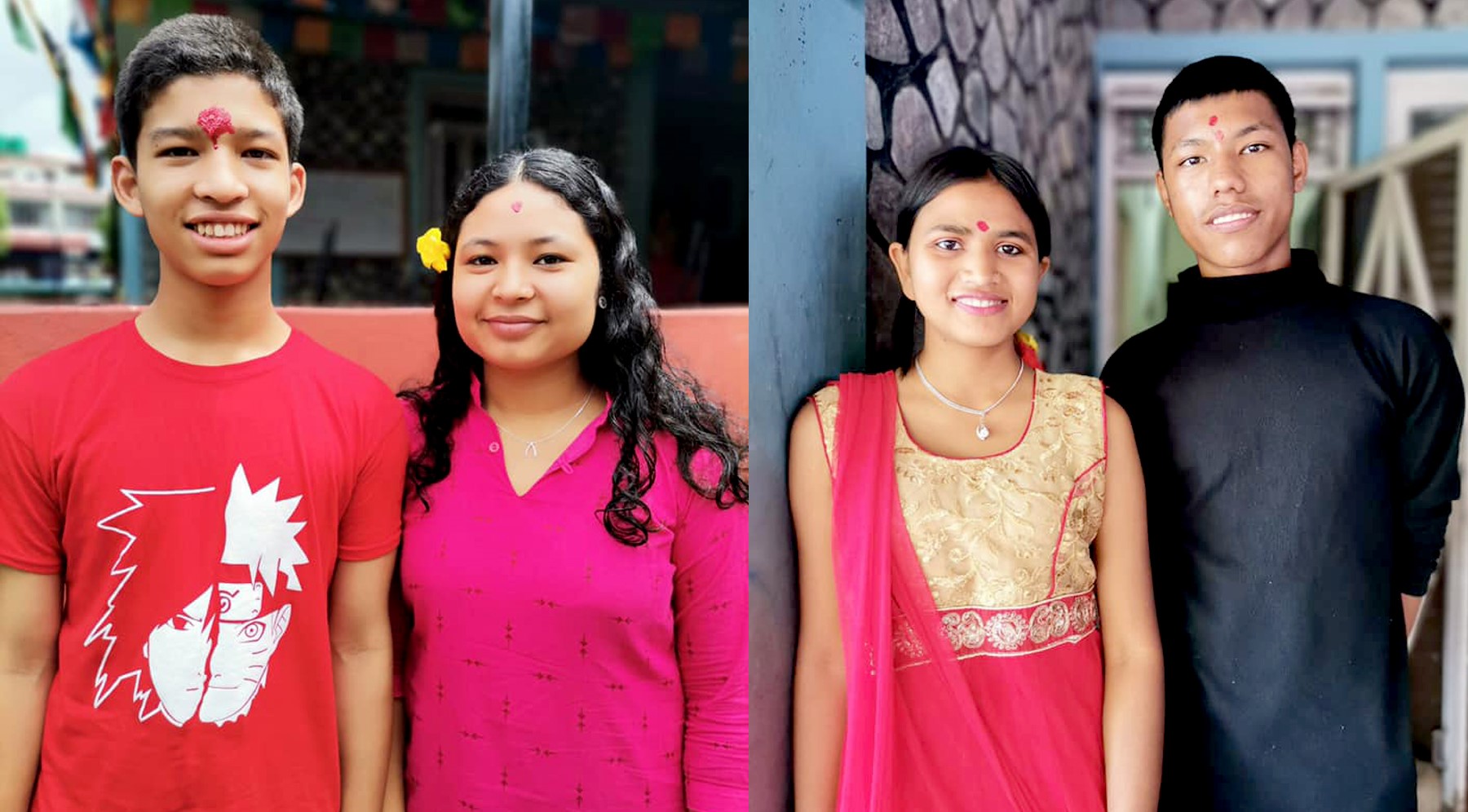 We have also re-opened our women empowerment center recently, which was closed for about 20 months due to Covid pandemic measures. We have also handed over the school support in 2 different schools and are about to complete our withheld drinking water project in Ghachowk school soon.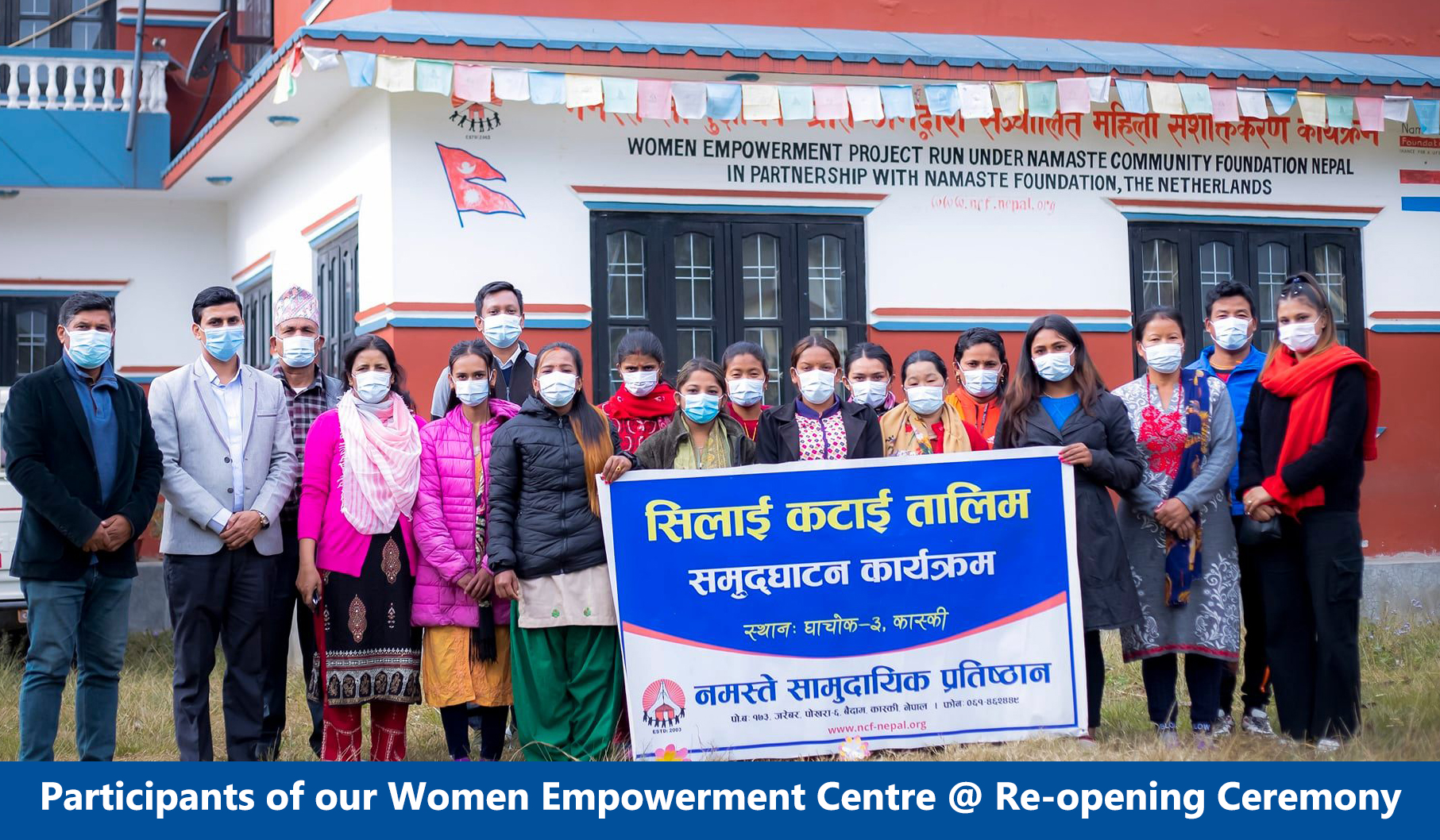 This year 2021, is giving a little hope again to all of us. Most of the economic activities are opened and the business are reviving slowly. The people from abroad are visiting Nepal again and enjoying the rich culture, natural bio-diversity and the Himalayas.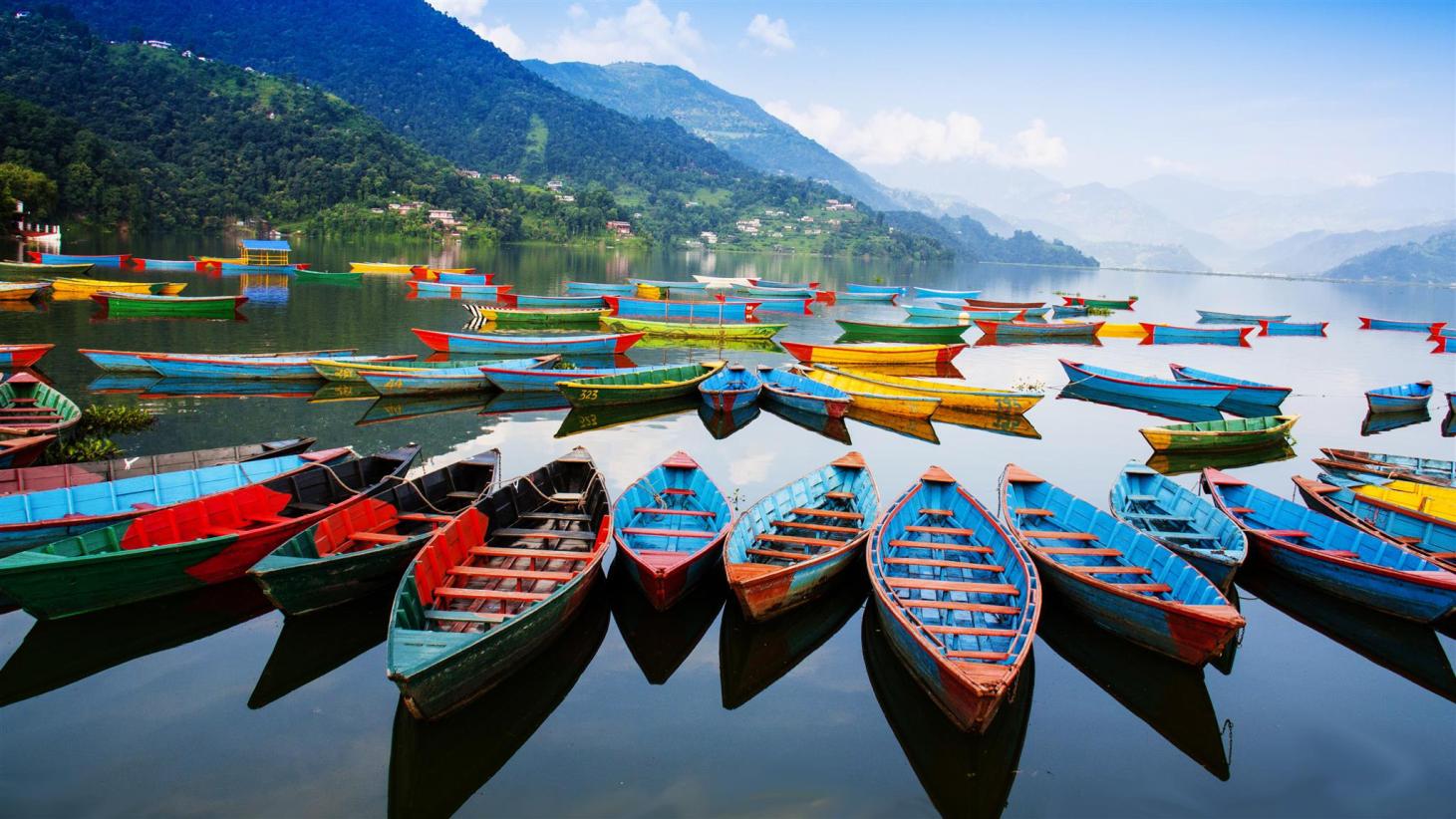 I, personally and on behalf of the entire Namaste Community Foundation family, would like to thank you all for your contributions, sacrifices, and support toward humanity. Thank you for showing such care and love toward our organization.
I would like to extend my special thanks to those who have supported us in the past. I would like to express a sincere thanks to new helping hands who are planning to support us during this Christmas season and planning to support us in future.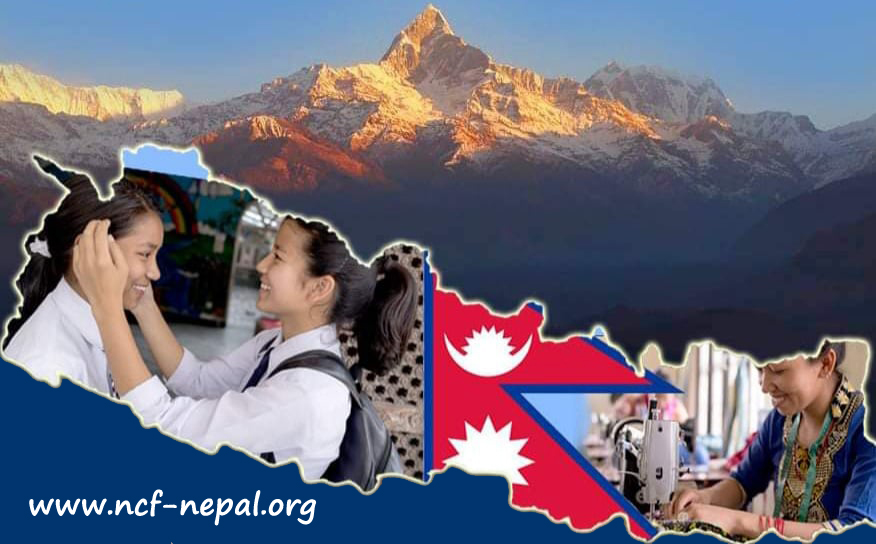 Stay safe!!! You, your family members, and relatives are always in our prayers.
Thank you
Visma Raj Paudel
Founder/Director
Email: [email protected]
Phone: ++977-98560-38109 (98560-20163)
CHRISTMAS APPEAL 
For our 2021 Christmas Appeal, we would like to invite you to make a gift toward our work with needy children living under our care in Nepal. You can choose any option that's suitable for you.
If you want to be a part of the Christmas wish list below, you can simply donate through PayPal (https://www.ncf-nepal.org/donate-us/)
Or directly into our bank account in Nepal
Beneficiary Name: Namaste Community Foundation
Bank Name: Standard Chartered Bank Nepal Ltd
Account No: 01-1269968-01
Swift Code: SCBLNPKA
Please share this list with your friends and family. They may be struggling to find you the perfect gift! After receiving the donation, we'll gladly send you the money receipts for the donations received, which you can then pass on to the recipient.
OUR RECENT NEEDS:
| Items | Particulars | Cost in USD |
| --- | --- | --- |
| Winter Clothes | The winter has already arrived at our home and we need to provide some winter clothes for our children as soon as possible. Winter clothes would include sweatshirt, trousers, woolen cap, socks, stockings, etc. The cost for the winter clothes per child would be 30 USD for each winter clothing set. We have altogether 16 children in our children's home right now. | 480 USD |
| Blankets | Our children have been using the same sets of blankets purchased almost 12+ years and it's time to replace them. If you like to gift a warm blanket to our children it would cost around 20 USD per set (Total = 16 sets). | 320 USD |
| Educational stationery | You may gift some money for the educational stationeries for our children. This would include copies, pen, colors, calculators, etc. Total cost for 6 months usage would cost around for all children. | 200 USD |
| Covid supplies | You can also gift Covid prevention materials (like: mask, sanitizers, gloves, etc.) for our children for 6 months period. | 150 USD |
NCF-Nepal appreciates any size donation and your wholehearted support will go directly for the children's well-being.
RE-OPENING OUR EMPOWERMENT CENTRE 
After about 2 years of gap, we recently have reopened our Women Empowerment Center, Ghachowk to empower the needy single women residing in different parts of Kaski district. Altogether 14 women have joined this group of training to learn the tailoring skills.
After training, they will be supported with seed funding to start their entrepreneurship and motivated towards being financially self independent.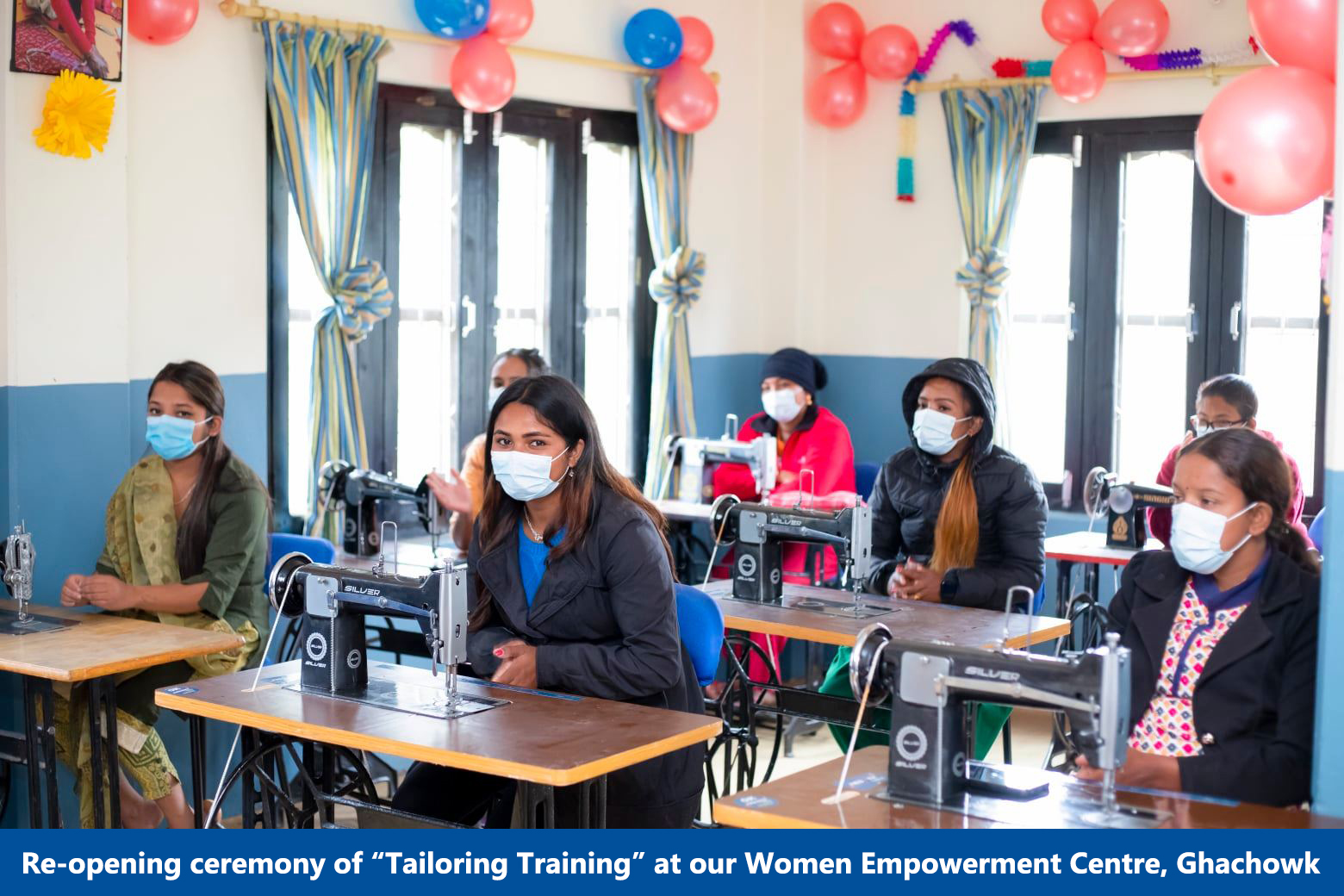 CONGRATULATIONS FOR GREAT ACHIEVEMENTS 
We all NCF Nepal are proud to share that our four incredible and bright young souls who completed their high school graduate with excellent grades.
Huge congratulations to the achievers and greatly appreciate to all the supporters, ground team, school family and everyone who have contributed even a little to make this change possible.

Thanks to all who have continuously believing us for 19+ years already and still walking alongside to care the needy children, women and people of Nepal.
APPRECIATION FOR OUR SOCIAL WORK 
We greatly APPRECIATE "Pokhara Tourism Council" for acknowledging NCF Nepal for its two decade of SOCIAL WORK and our active involvement during "Covid Care Support Program".
The "Letter of Appreciation" was provided in the presence of: Honorable Minister Prem Bahadur Ale (Ministry of Culture, Tourism & Civil Aviation),  Mr. Mani Bhadra Sharma (Ministry of Industry & Tourism Gandaki Province), other respected invitees.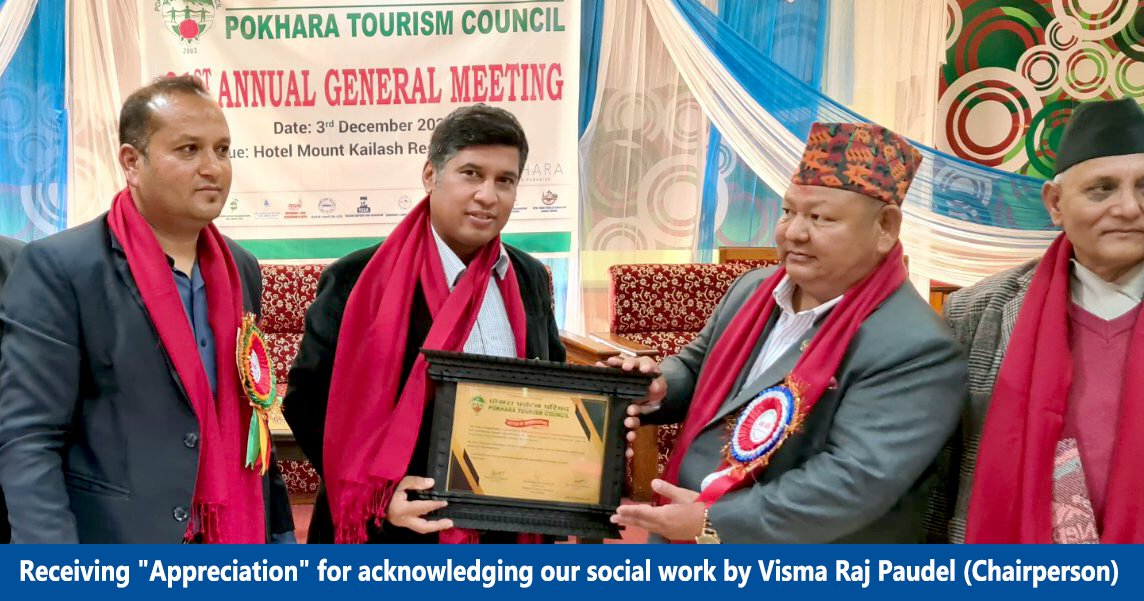 PRAGYA'S NEW JOURNEY OF CONJUGAL LIFE 
We would like to congratulate our daughter "Pragya Adhikari" on her Wedding! We are so happy for the new journey of her life. Always cherish the love you have for each other and never let it fade away.
Pragya had been our family members for over 12 years together with her brother. After completion of high school degree, she was then reintegrated with her relatives 2 years ago. She is currently studying in bachelor's degree and recently decided to start her new journey of conjugal life.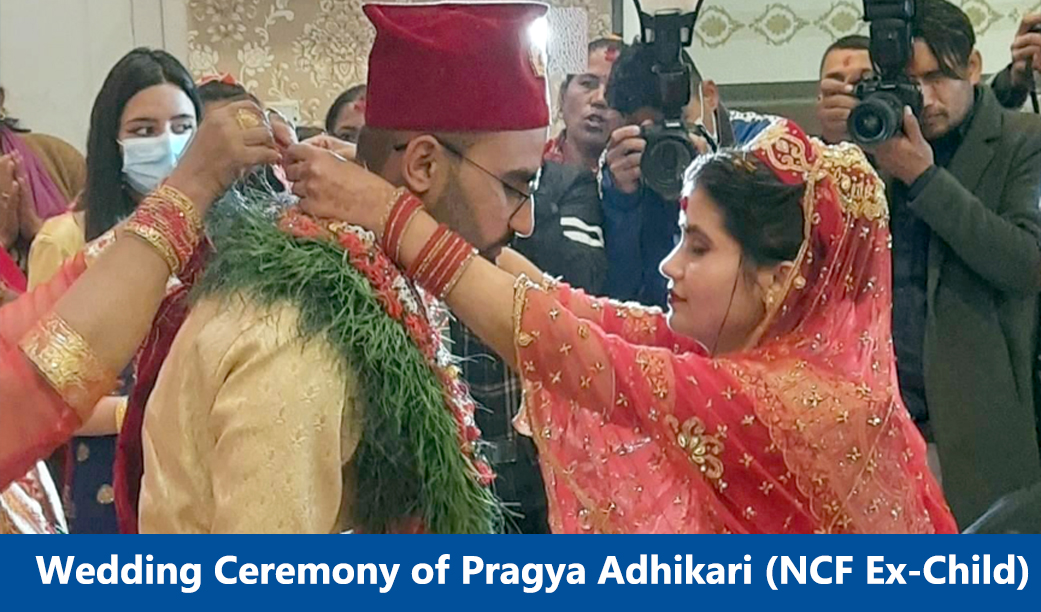 Like Pragya, NCF Nepal have rescued and empowered with quality education, job-oriented training and providing love care and support for hundreds of children & women of Nepal through our ongoing various programs.
For more details; www.ncf-nepal.org