Day 7: Sharing Happiness With Government Representatives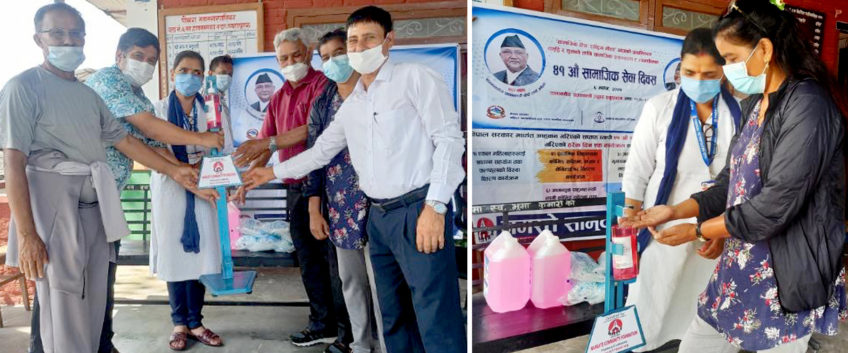 Photo: Sanitizer, metal dispenser, masks and a thermal gun handover to the ward office, Pokhara-6We celebrated our Day 7 (28-09-2020) by sharing some cheer with the Ward Office of Pokhara Metropolitan-6, Lakeside by GIFTING hand sanitizer, metal sanitizer dispenser, face masks, and a fever measuring digital machine (thermal gun) in the presence of the Ward Chairperson and his team.
This support will help the government representatives (elected team of Pokhara-6), staff, and other local beneficiaries of this local government office. The need became evident when many people came to work at the office but were not well-protected.