Day 6: Sharing Happiness with School Children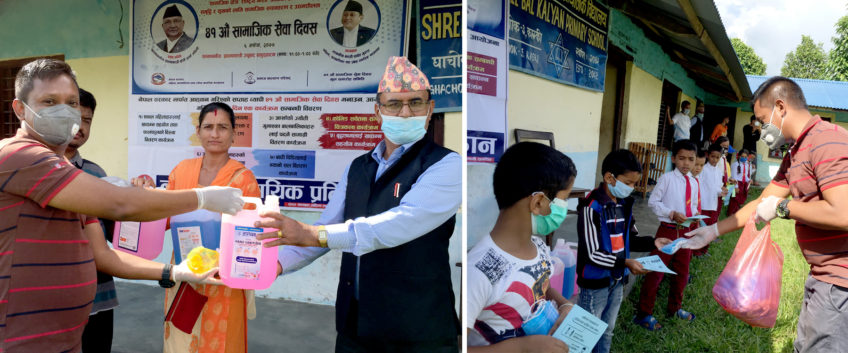 Photo: Sanitizer and Mask handover to the school principal and family.We celebrated our day-6 (27-09-2020) by sharing some happiness through organizing the COVID-19 awareness program in Bal Kalyan Primary School (government-funded school in Ghachowk). We found that many of the children's parents don't have enough knowledge about COVID-19 or the money to send their kids to school safely.
We managed to handover 15 liters of hand sanitizer to the school administration and 300 face masks to the students of this school. Altogether, 61 students and their teachers benefitted from this support.