Day 2: Sharing Happiness with Senior Citizens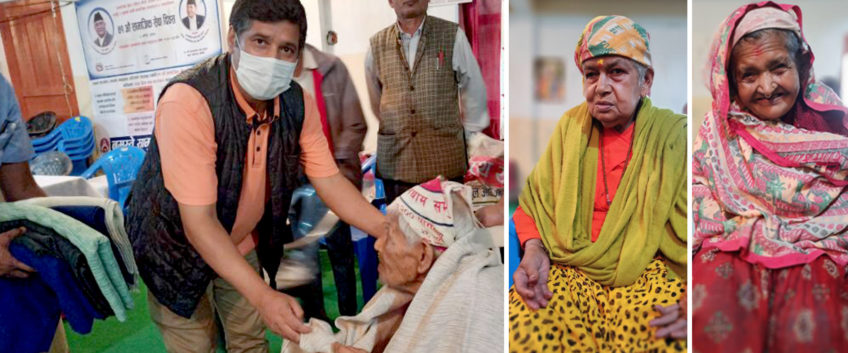 We celebrated the Day -2 with the elderly people from Shree Krishna Pranami Old Aged Home, located at Pokhara–28, Lekhnath, Kaski, Nepal. We purchased some groceries containing rice, lentils, dry vegetables, oil, flour, and handed them over to the Aged Home.
We further distributed some warm shawls to keep the people warm during the cold season. Altogether, nine elderly people got support from this program.