Challenge… Explore… Educate…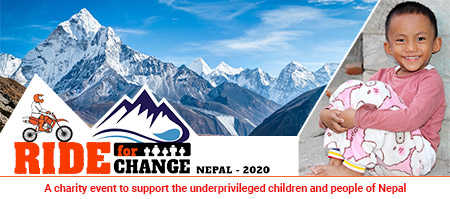 Dear Well-Wishers and supporters,
Namaste & Greetings from NCF – Nepal
I am Visma Raj Paudel, founder and director of Namaste Community Foundation (NCF) Nepal, and I am delighted to inform you that our "Ride for Change" fundraising campaign is going to start on 8th May 2020. I want to invite you to experience an unforgettable journey through Nepal. We will be exploring the beauty of the Himalayas, including the hidden kingdom (Lo Manthang) of Nepal. By joining this thrilling adventure, you will not only enjoy the culture of Nepal, but you will also be supporting a worthwhile social cause. 100% of the funds collected from this campaign will go solely towards the well-being of the children and youth supported under NCF-Nepal.

If you are not able to join us, I would like to ask you to help us in covering a portion of the cost of the bike ride. A few ways to support this fundraising event is by using social media, such as GoFundMe, Kickstarter, Crowdrise, Facebook Fundraising, etc. Also, please share this event among your family, friends, colleagues, relatives, etc. who might help raise funds for the organization.

I will be joining the ride and will be delighted to welcome you and anyone else interested in being part of this mega-adventure bike tour in the Himalayas of Nepal. I am anticipating your potential support concerning this campaign.

There are many ways to support this campaign:
Be a part of the ride and challenge some donors to pledge money to support our project in Nepal.

Provide sponsorship for 1 KM (50 Euros) or more in your name or your family's name or someone's memory.

Challenge some other fundraising organizations to support this ride and, at the same time, support NCF-NEPAL.

Promote this campaign through your social media network and in your country.

Lead the movement and become an integral part of "Ride for Change."

Choose any number of other ways that you might think of to help our social cause.

Sponsor other costs: 
Below are ways to sponsor extra costs for individual riders and the overall trip:
100 Euros – Travel safety equipment per rider

125 Euros – Cost of food and accommodation for five days per rider

250 Euros – Motorbike hire and fuel costs – 5 days per bike

1000 Euros – Photography and Videography costs for the TOTAL trip

Donate
You can help us by simply donating any amount of money through PAY-PAL by clicking on the link: https://www.ncf-nepal.org/donate-us/.
or directly depositing in our BANK ACCOUNT given below:

Beneficiary Name: Namaste Community Foundation
Bank Name: Standard Chartered Bank Nepal Ltd
Account No: 01-1269968-01
Swift Code: SCBLNPKA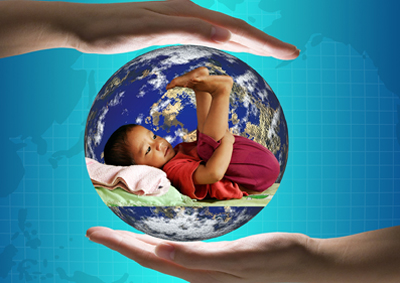 ---
Our Appreciation
A million thanks to you and all other supporters for believing in us and joining supportive hands and motivating us to do a lot more in the upcoming years.

Our Itinerary
"Ride for Change" is a 12-day package including a five-day motorbike ride to the Himalayas plus cultural visits in Kathmandu, Pokhara and Chitwan (world heritage sights, paragliding, cultural shows, jungle safari, and much more).

---
Day 1: Arrive in Kathmandu
Day 2: Sightseeing to Pashupati and Baudhanath, Kathmandu and Fly to Pokhara
Day 3: Sightseeing excursions in around Pokhara
Day 4-8: Bike trip (8th May – 12th May)
Day 9: Paragliding or rest in Pokhara
Day 10: Travel to Chitwan and cultural shows in the evening
Day 11: Jungle safari in Chitwan and Return to Kathmandu with some sightseeing.
Day 12: Fly back home
---
Key Notes: 
Please confirm your registration before 15th April 2020
Donation will be accepted until end of May 2020
Target Fund = 400 KM x 50 Euros = 20,000 Euros
For further information and to register, visit us online at https://www.ncf-nepal.org/ride-for-change/.
Regards!
Visma Raj Paudel
Founder/Chairperson