Various festival celebrated at our home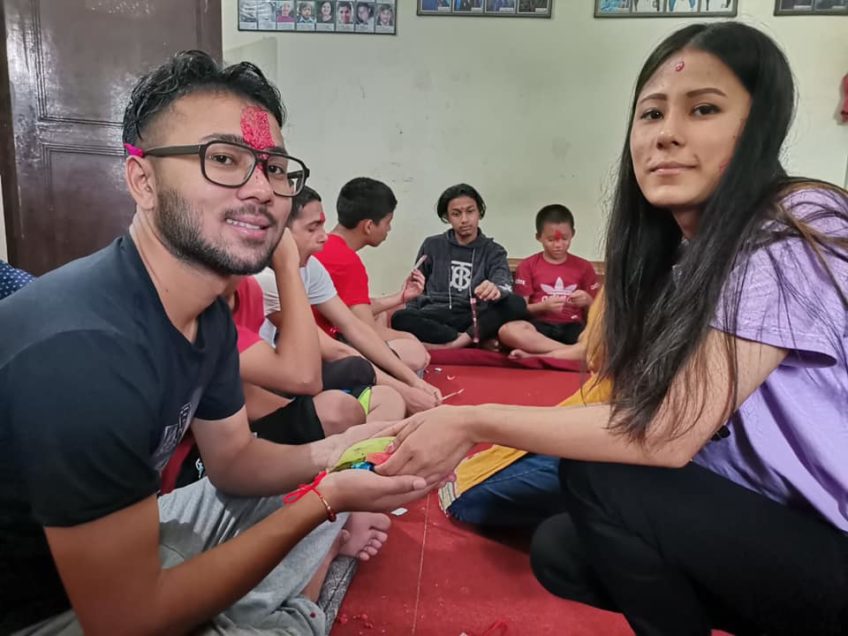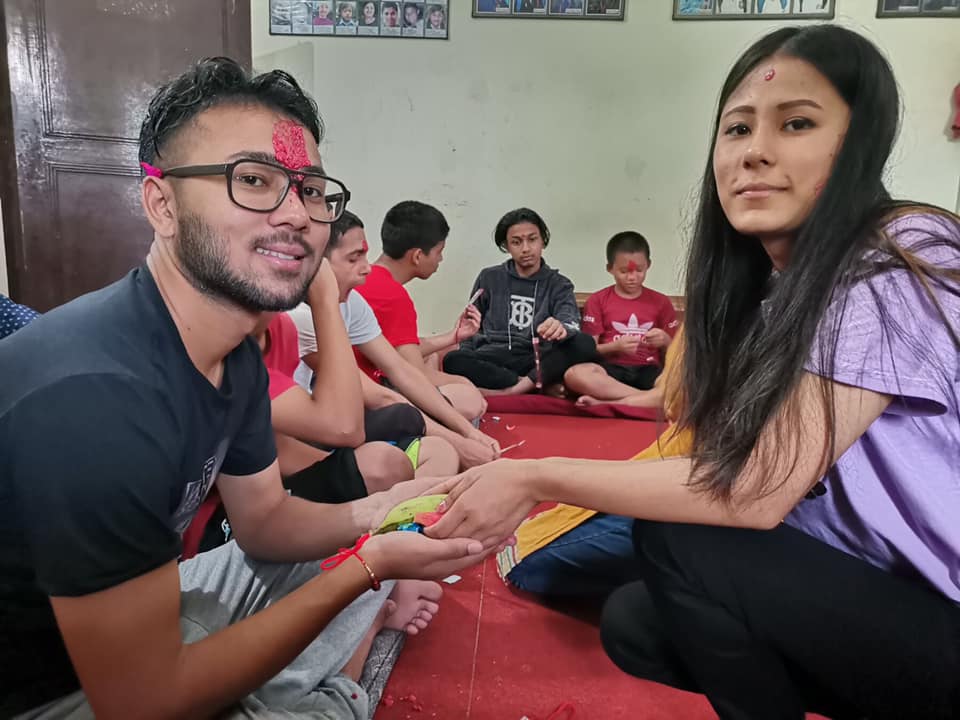 In last two months; we have been able to celebrate few festivals at our children home. This includes:
1) Rakshya Bandhan: This literally means "SAFETY" and "BOND". Raksha Bandhan celebrates the unique bond between a brother and his sister. The festival is marked by the sister tying a rakhi on her brother's wrist and exchanging gifts. Our children celebrated this special day at our home.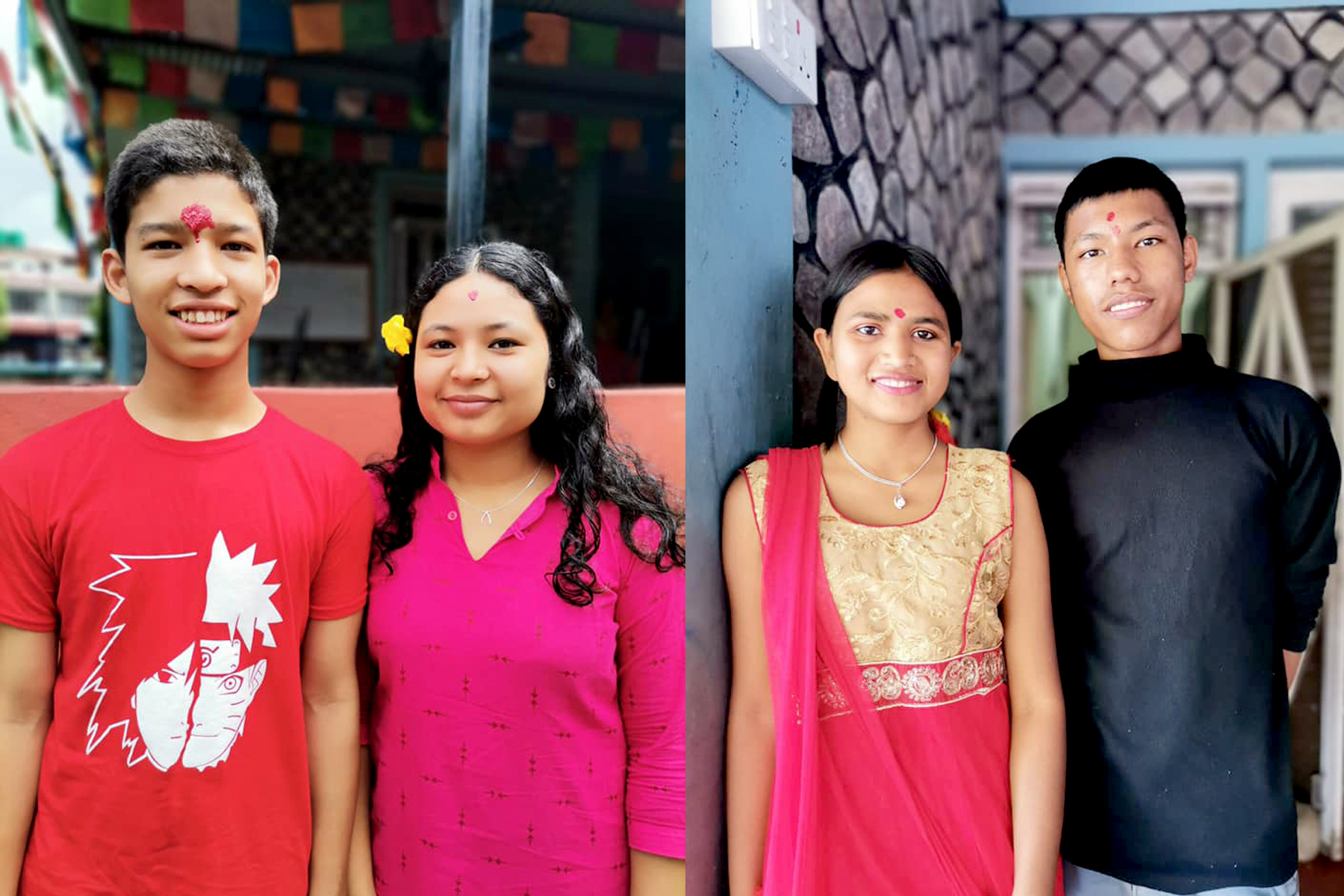 2) Teej: Teej festival is celebrated in honour of Goddess Parvati and Lord Shiva. On this day, women rise early, take a bath, wear fresh & clean clothes, sings & dances and do fasting to attain a good husband and to pray for his long life and prosperity. All the girls were provided special gifts and organized delicious foods in our house.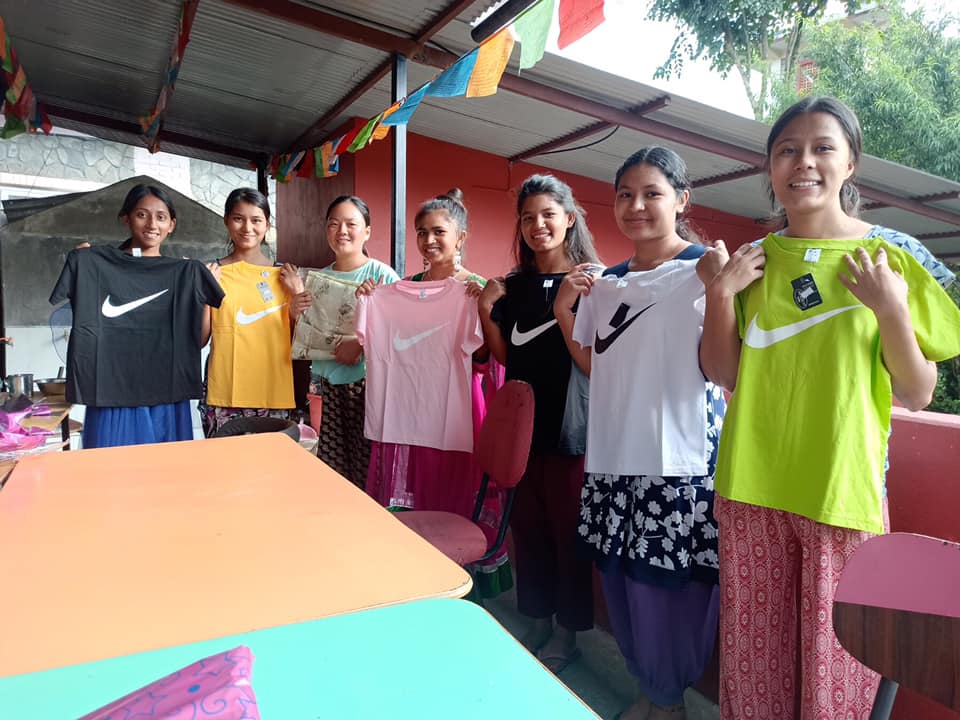 3) Dashain: Dashain symbolizes the victory of good (goddess Durga) over evil. It is celebrated for two weeks. Dashain is a time for family reunions, exchange of gifts & blessings, and elaborate pujas. Some of the children were able to celebrate this Dashain with their relatives and others celebrated with mummies and elder brothers at our home.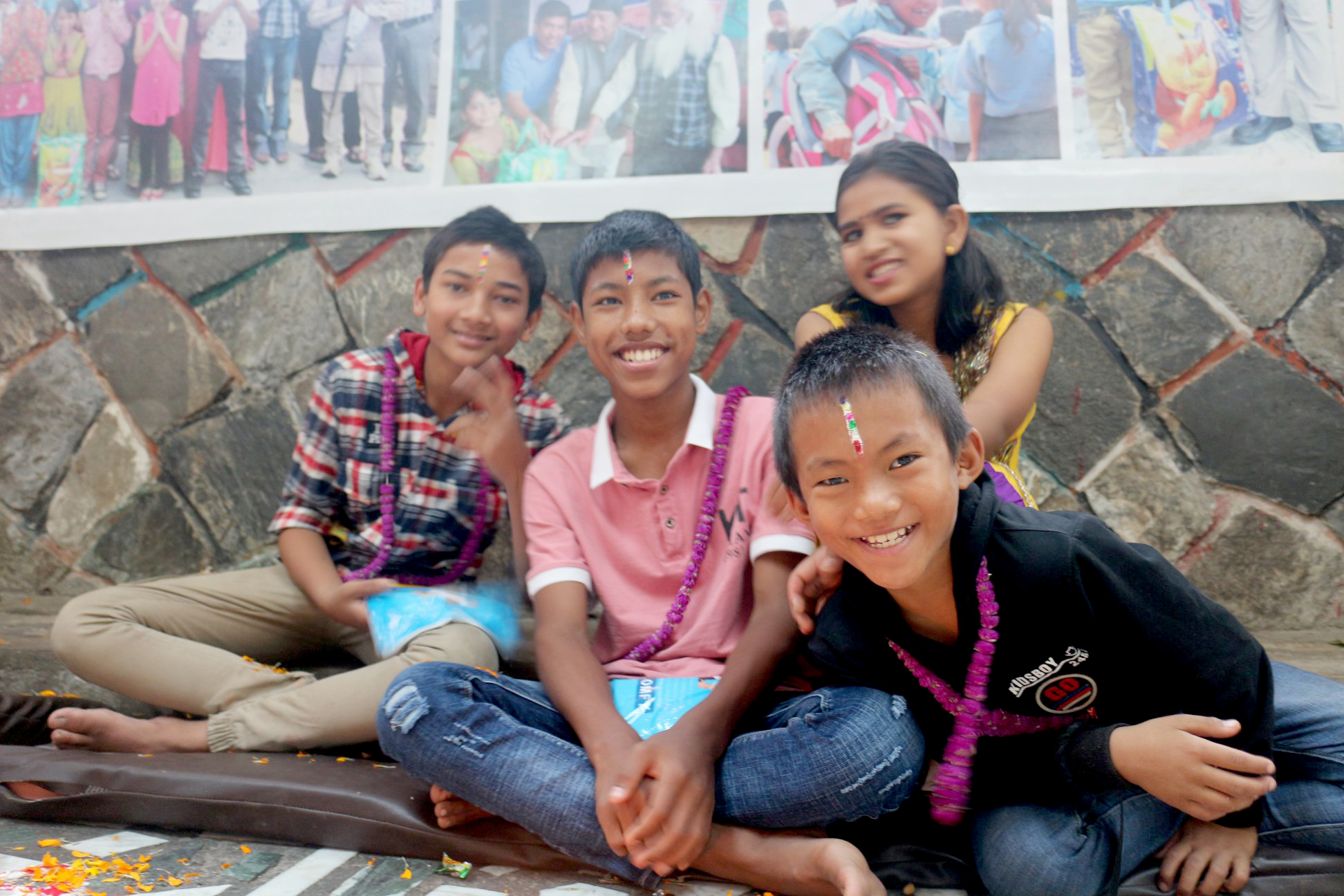 - Published on November 8, 2021