The current Covid circumstances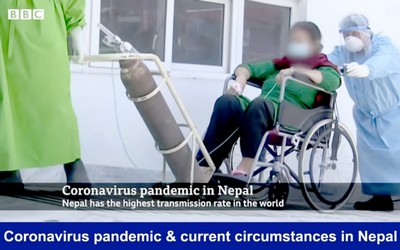 The ongoing Covid-19 and its changing variants have been creating difficult situation in Nepal. Yet, Nepal government has decided some relaxations modality. School have been opened online module and the businesses are allowed to operate till 8 PM.
However, restrictions on activities that can lead to overcrowding such as conferences, cinema halls, party palaces, swimming pools and other sports, gathering at public places, religious gatherings, as well as educational institutions are still on.
According to the Ministry of Health and Population (MoHP), the COVID-19 infection rate has been around 18 to 20 percent in Nepal for the last three weeks. The government is giving its main priority towards vaccination against the coronavirus. About 4.8 % have been fully vaccinated and 11.8% have got at least 1 dose of vaccine till date.
But the government's rapid reopening of the economy may invite a third wave of coronavirus as little attention is given to enforce the curbs. Despite the orders, many businesses and public vehicles are not following the safety protocols and measures, which may give rise to COVID-19 cases.
For more details: https://www.youtube.com/watch?v=ZD8brK3PCbE
- Published on August 1, 2021