Supporting from Arabia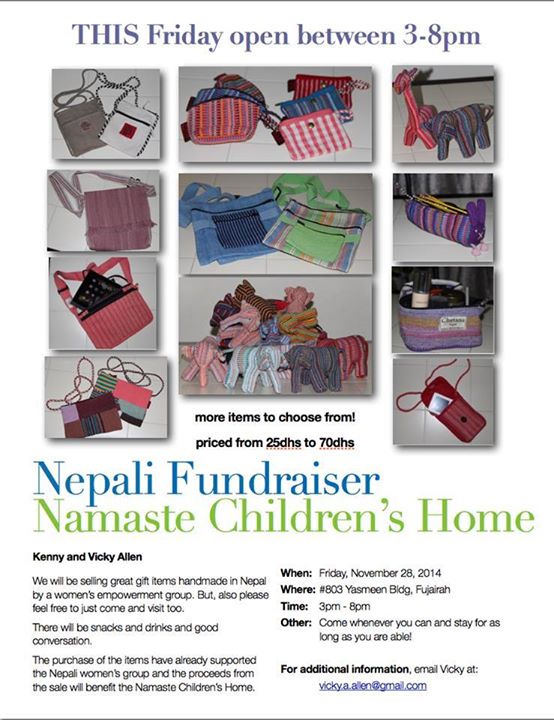 Our dearest friend and supporter Vicky Allen and Kenny Allen from USA but who lives in Arabia has organized a fund raising program in Fujairah, Arabia.
Last Friday (28th November 2014) had a "Come and Go" gathering event in their home in Fujairah starting from 3 pm to 8 pm. They manage to sale nepali handmade items to benefit the children supported under Namaste Community Foundation, Nepal.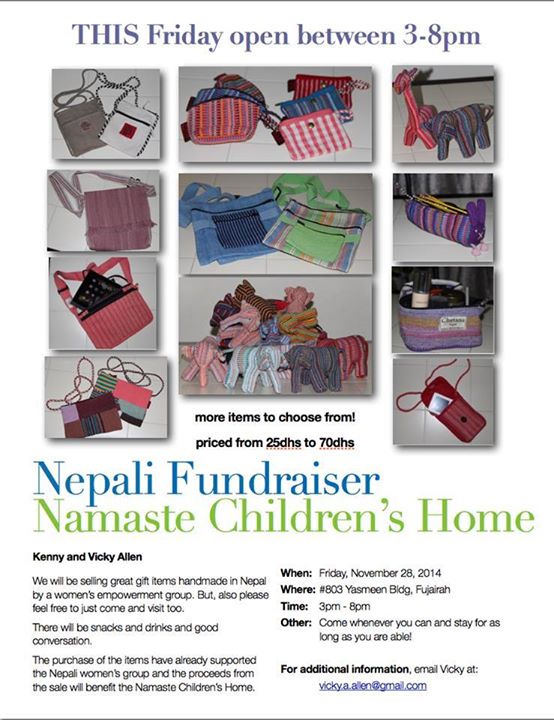 - Published on November 29, 2014