Sharing some happiness with NATURE LOVERS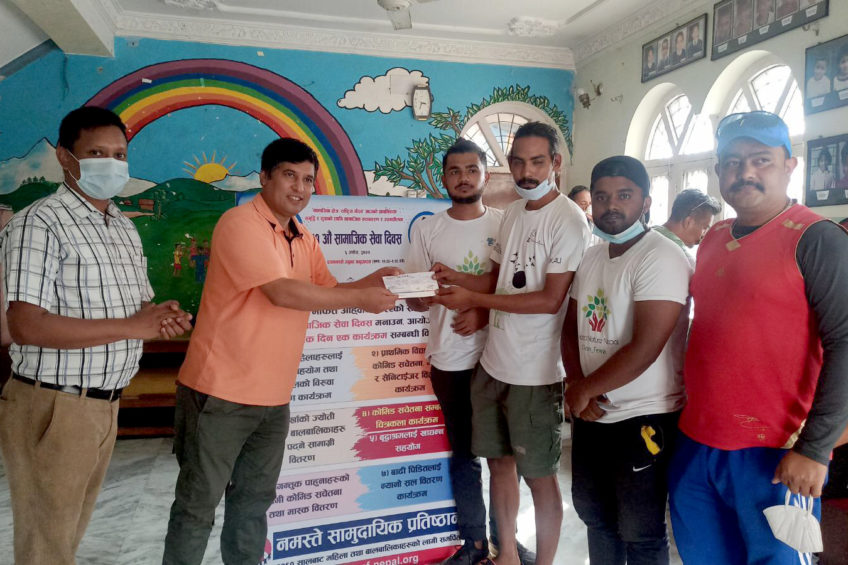 # Day-8: Sharing some happiness with NATURE LOVERS
# Celebrating "41st National Social Service Day"
Today, we celebrated our day-8 (29-09-2020) by sharing some happiness with "Project Nature Nepal" a team of young people (youths) volunteering continuously cleaning garbage from Fewa Lake and saving the nature.
Likewise, to the group "Heal Himalayas" a project who is working to clean Pokhara surroundings and in the Himalayas of Nepal. We are happy to be associated with these nature lovers (dynamic youths) and be part of the wonderful nature.
This both programs are also a part of fulfilling of social responsibility and participation to the Nepal Government and Ministry of Women, Children and Senior Citizens' initiations.
Visma Raj Paudel (Founder/Chairperson)
& Entire Namaste Community Foundation, Family, Nepal
- Published on September 29, 2020