School support project with passion and love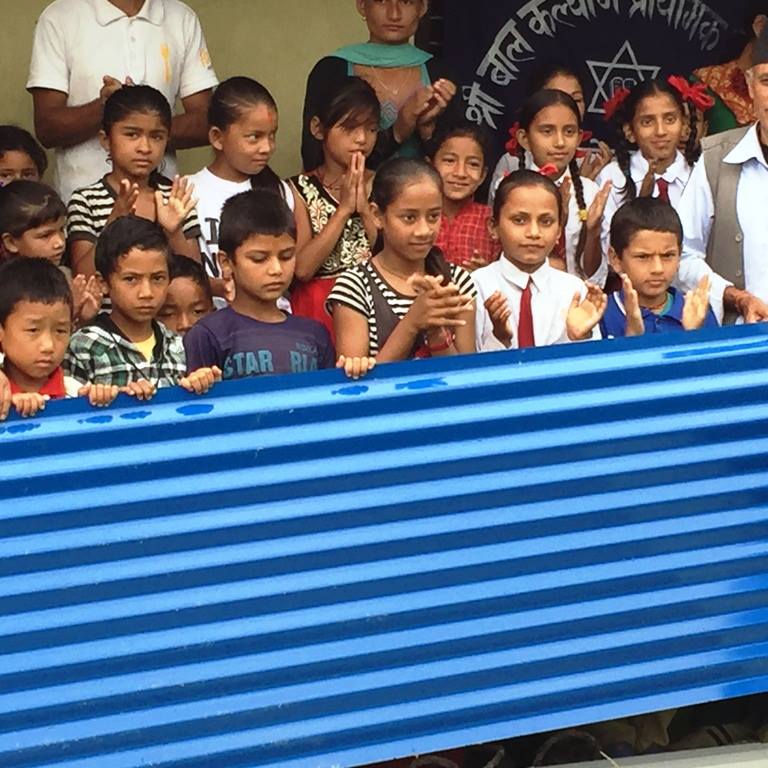 Bal Kalyan School of Ghachowk-Kaski District was very pleased to receive some bundle of zinc tin roof sheet from Namaste Community Foundation ( www.ncf-nepal.org) today. These tin sheets will be used to build few extra classrooms to replace the ones which are damaged by recent earthquakes.For the safety of many little children( see photos), NCF-Nepal also decided to build new toilet for the same school as the existing one can collapse any time. Our total project cost for this school is around 5000 Euro .
If you want to be part of our SCHOOL SUPPORT PROJECT then please contact us : [email protected] and for any financial contribution, please visit : https://www.ncf-nepal.org/donate-us/
Please know that NCF-Nepal's every intention is to be part of REBUILD NEPAL mission, which is only possible with local and international co-operation, investment and generosity.
Thanks for your understanding & continuous support.
- Published on June 29, 2015