No Worries…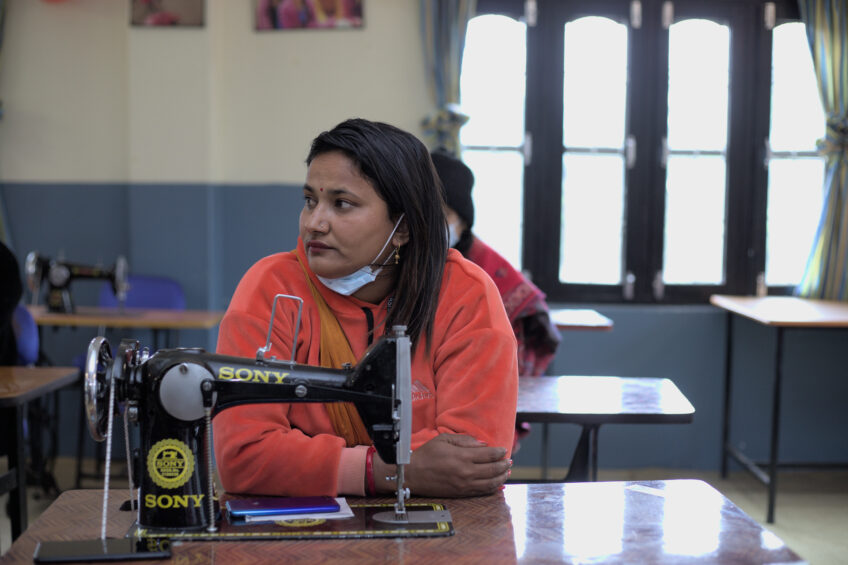 My name is Tulasi Karki/Pokhreal. I have a 10 year's old son. My husband committed suicide when my son was just about 6 months. Because of my partial disability, I can't walk long or work for continuous hours as other women do. I used to go for seasonal work in my neighbour's farm. But this wasn't enough for my living and to take care of my son.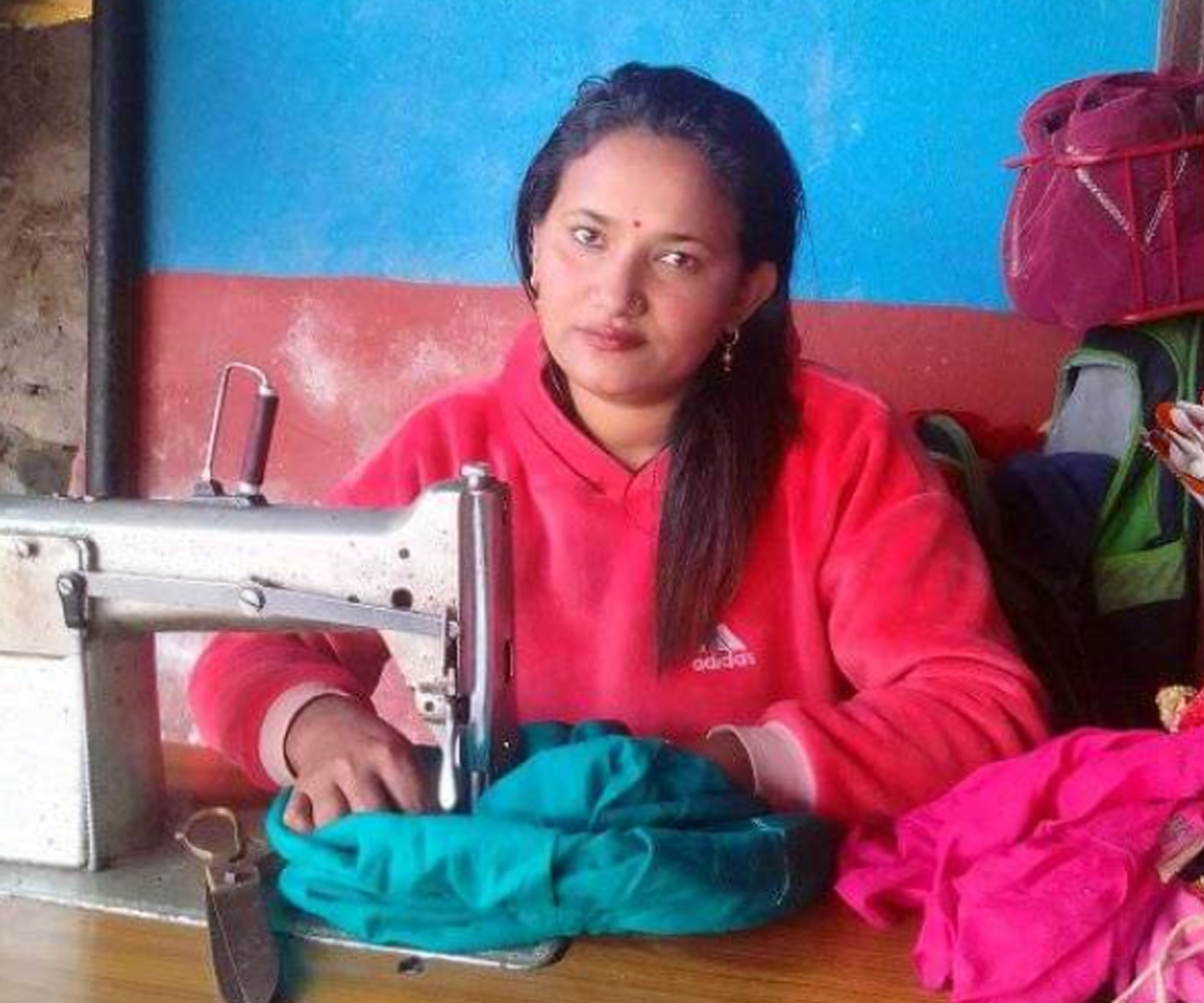 I felt terrible when I couldn't pay for my son's education or provide daily meal. One day, I heard about the Free Training opening from one of the women in our village and I couldn't miss the chance. It was Namaste Community Foundation, who is providing all free training including materials, on board meals and accommodation. I was so happy to be selected as I never had chance for such opportunity in my life.
I sincerely learned the skills and after completion, I requested for a small loan to establish my own tailoring shop. It was dream came true for my life and for my family. I now have my own little shop, where I spend my days and being able to an independent woman.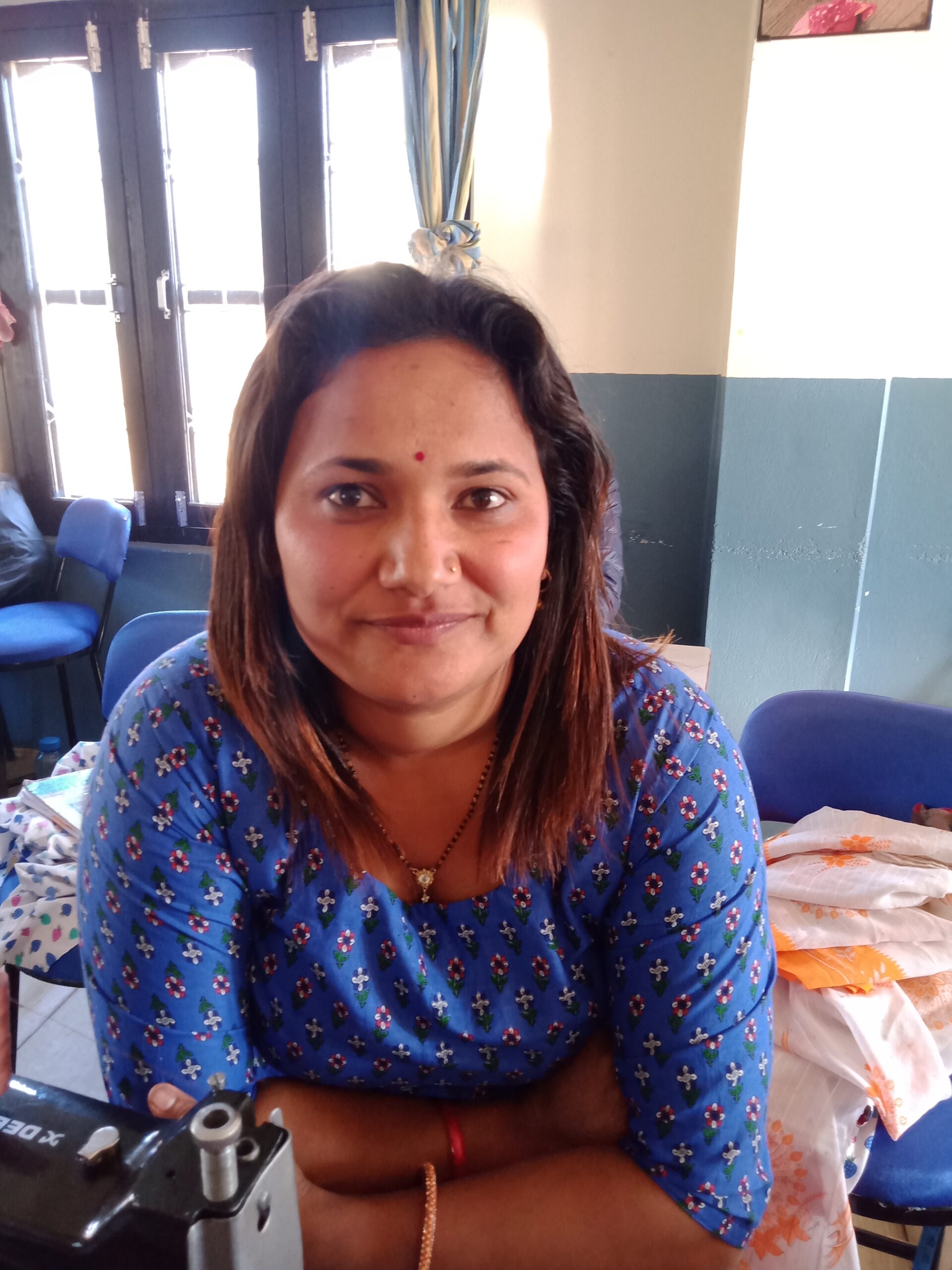 She says, "In the early days, customer did not come to sew clothes. Because they thought I couldn't sew well. They used to bring old and torn clothes. But I sewed those clothes well. Nowadays people bring new clothes. I managed household expenses from tailoring income. This work is suitable for me. I would like to thank Namaste Community Foundation Nepal for helping disabled, single and poor woman like me. Now I am able to earn. I am not dependent on other people. I am not worried about how to manage household expenses"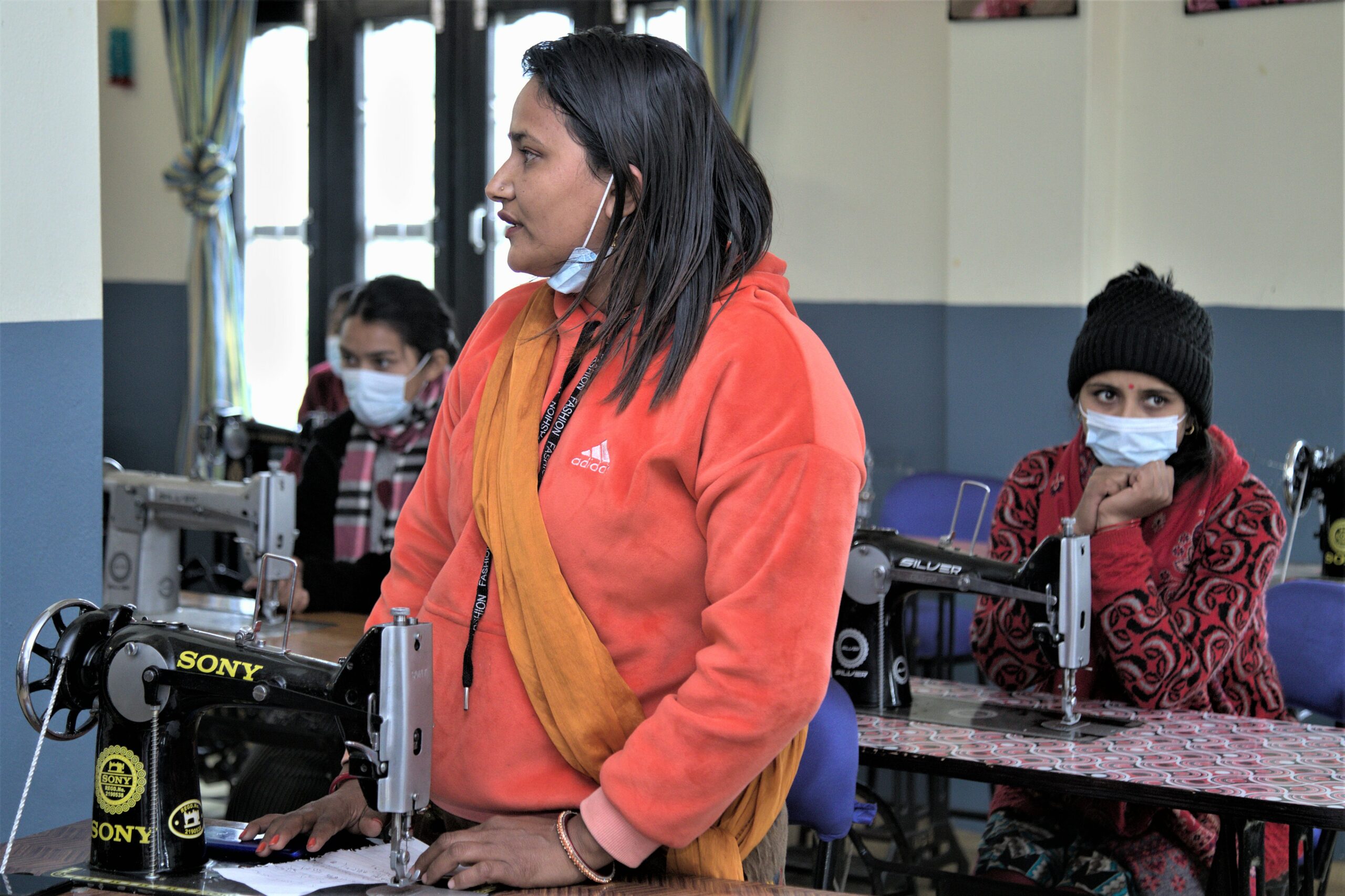 Now she is planning to extend her tailoring shop in the market area and wishes to give opportunity to other women like hers.
Tulasi Karki/Pokhreal
Kristi, Pokhara
- Published on January 10, 2023