NCF Nepal in News Media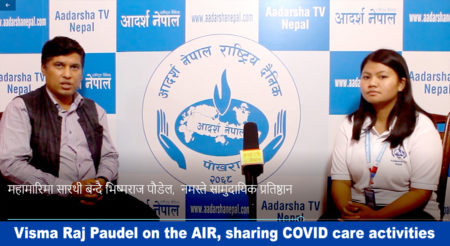 We would like to thank Nepali news media especially to Arthikawaj, Safalawaj, Parchaya, Everest FM, Adarsha Television and other news media for covering our Covid support related activities in their daily news portal.
This act of kindness has impacted positively on organizational goodwill at the same time, increased number of enquiries of additional support service to many people, families and the society.
As everybody know that this covid has brought so many difficulties either for virus transmission prevention, covid treatment or for post covid care.
For more details: https://www.youtube.com/watch?v=imW2kf5zwwE
- Published on July 31, 2021