Information desk at Street Festival, Lakeside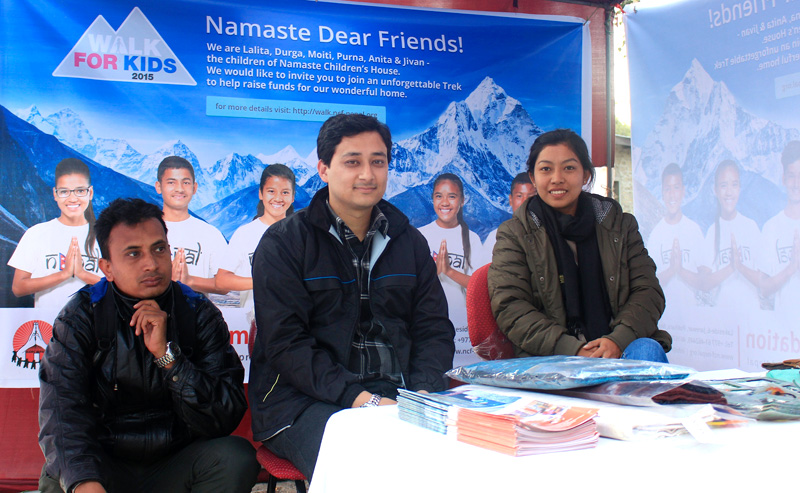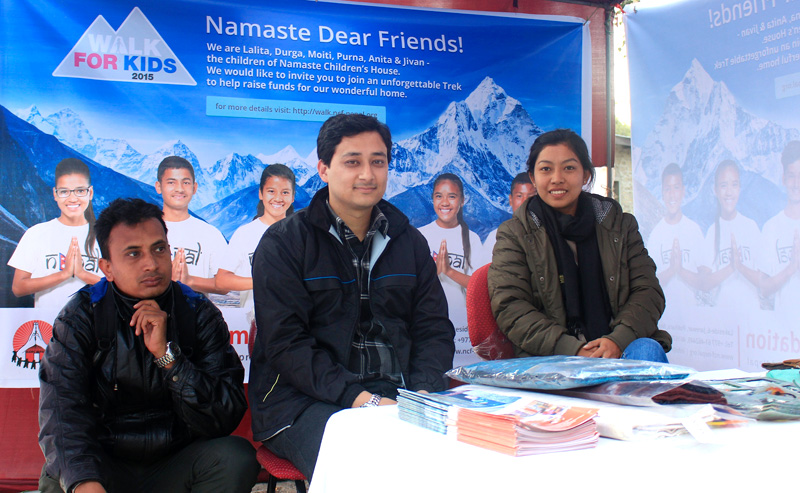 28 December 2014, Pokhara, The annual program of REBAN – Pokhara, popularly known as street festival got started from yesterday. This program is the most happening and most trending festival of Pokhara. It starts after the celebration of Christmas and ends after the English New year. Many of the hotels, restaurants, clubs, social organizations and medical institute shows their participation in the fair and so do we.
Yes you are right we have opened our stall in the street festival just opposite to the Moon Dance Restaurant and Bar to provide you the complete information of who we are and what we do? You will get to meet two of our representative everyday to answer all your queries. We are offering not only the information of our organizaiton but also the shawls of our own brand – Nyano and some other handicraft items.
This is not it we are also promoting our upcoming event Walk for Kids 2015. This event will be organized in the month of October 2015. We will also be filling up the manual form for the interested candidates those who want to contribute/participate for the trek. So, Please contact our representative at our stall at Street festival – Lakeside to show your participation or you can just log on to our official website of walk for kids – 2015 http://walk.ncf-nepal.org/
- Published on December 29, 2014