Huge Congratulations!!!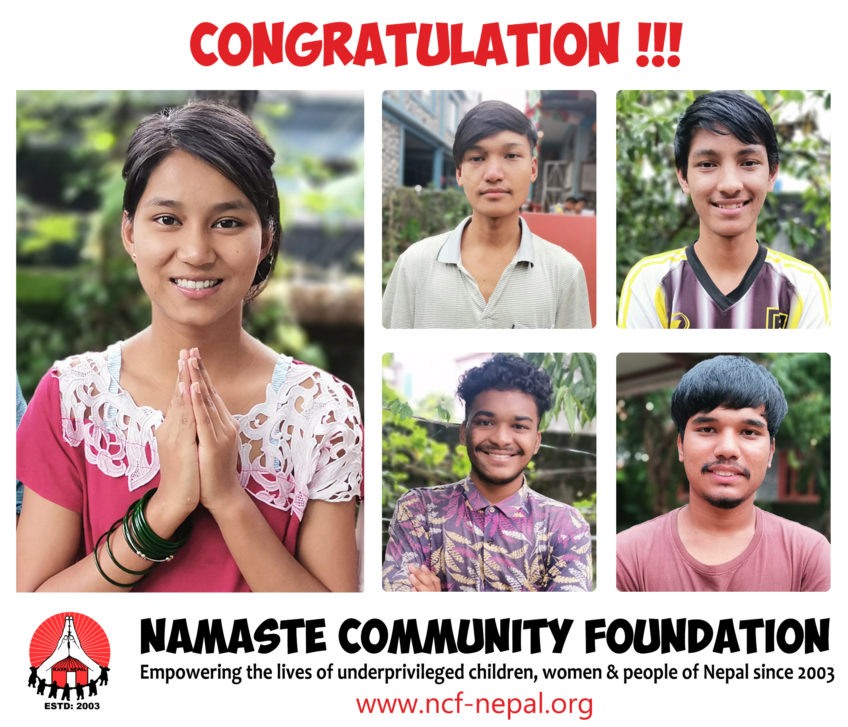 We all at NCF Nepal would like to CONGRATULATE our 5 children (Shova, Ganesh, Som, Kiran & Shambhu) for passing SEE, securing greatest GPA this year.
We all Namaste family is bursting with happiness and pride of your hard work. We wish you all for the greatest success in coming days too.
- Published on August 5, 2021