Happy Dashain 2022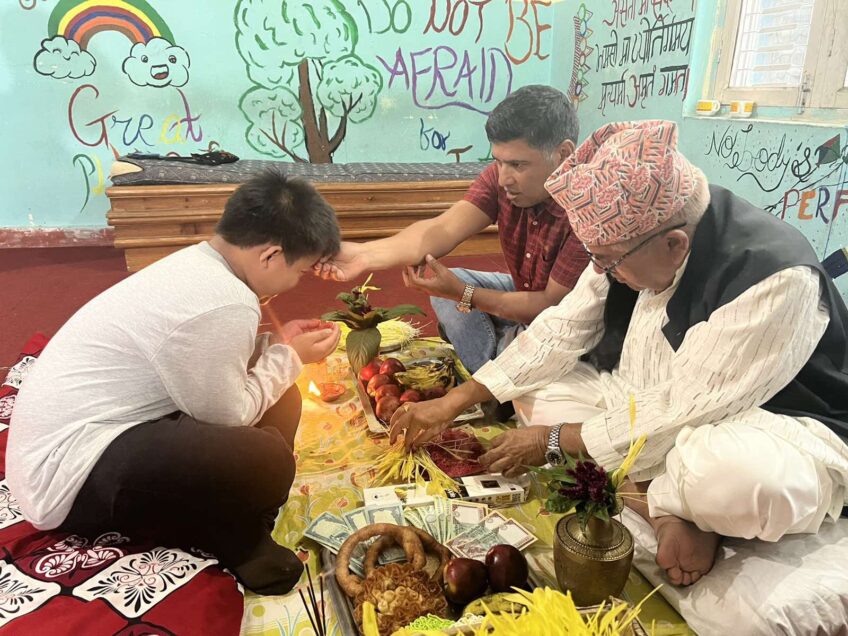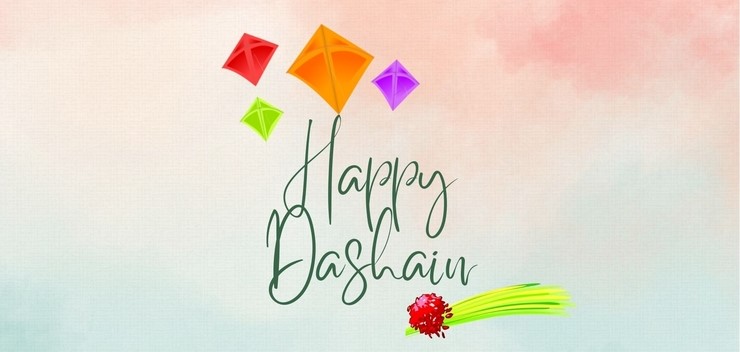 The biggest festivals celebrated in Nepal called Dashain & Tihar is about to reach in our doors. It is a time for family reunions, exchange of gifts and blessings.
Dashain is the celebration of victory of good over evil, based on the belief that on this day, the demon was defeated by Goddess Durga.
It is celebrated by flying kites, worshipping in temples, buying new clothes, family gatherings, taking blessings from the elders, cleaning the surrounding, painting the house, etc.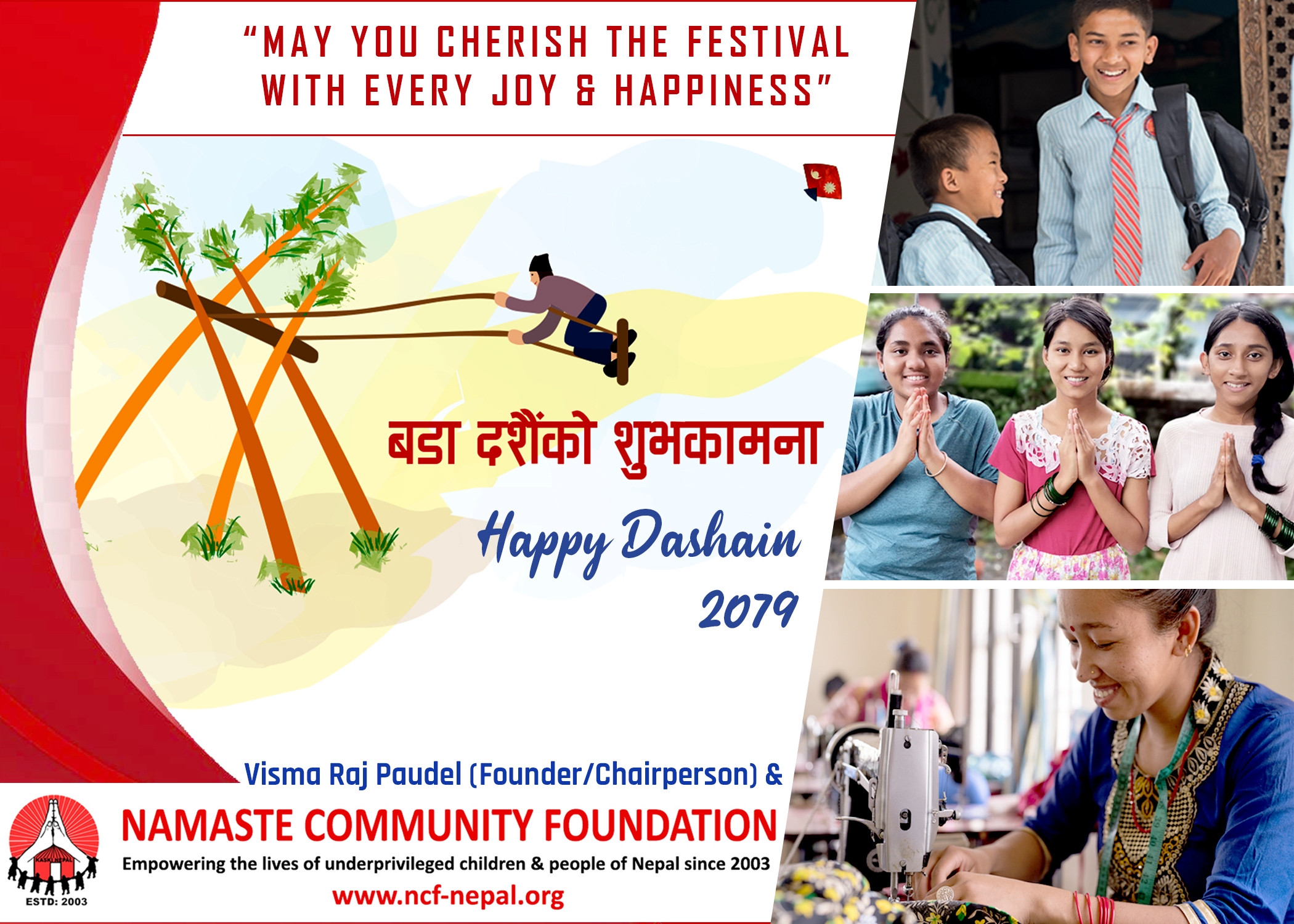 Dashain begins with Ghatasthapana and we sow Jamara (Sacred yellow grass). This celebrations is followed by:
Fulpati (7th Day): People start to clean and decorate the house.
Asthami (8th Day): This day devotees offered blood to the Goddess as a symbol of fertility.
Nawami (9th Day): Devotees worship their favorite goddess. Maha Navami is the day of Viswakarma (The God of Creativity).
Tika (10th -15th Day): People get tika and blessings from their elder ones. Relatives gather together and have varieties of food.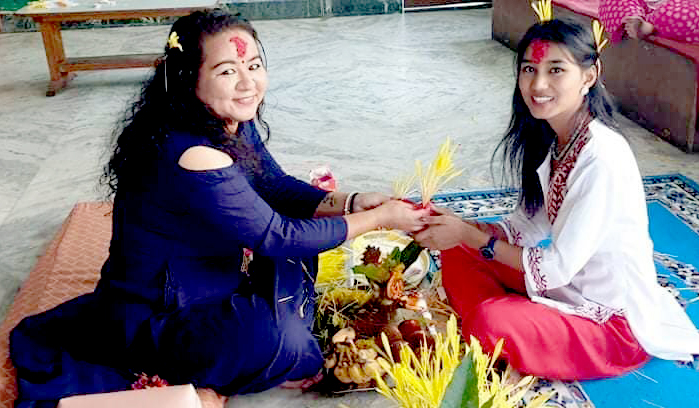 - Published on October 13, 2022