GREATEST APPRECIATION BY LIONS CLUB INTERNATIONAL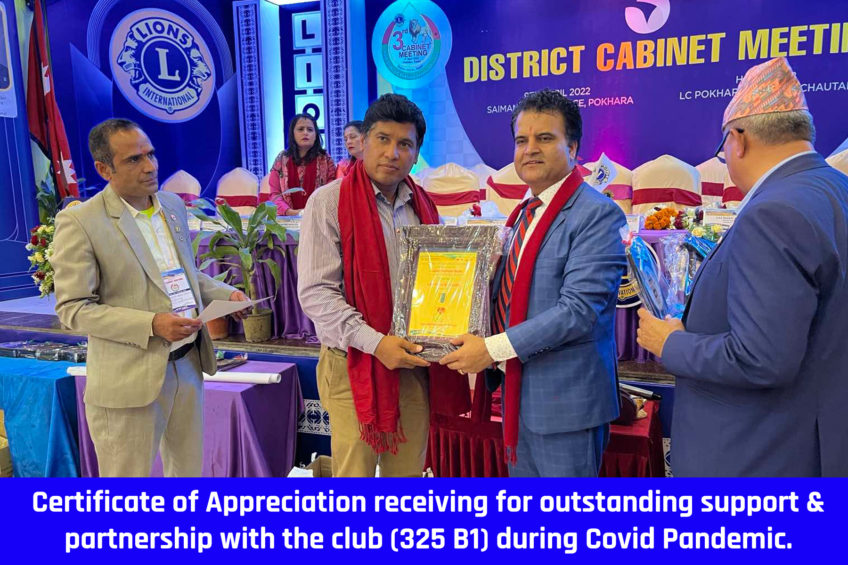 We all at Namaste Family, Nepal would like to CONGRATULATE our Chairperson/Founder Mr. Visma Raj Paudel for being greatly APPRECIATED by Lions Club International for his service under Lions Club Nepal.
He has been involved in the club since 2008 as Chartered President of Lions Club of Pokhara Talbarahi. He was honored by Krity Award, Highest Contribution Lion Leader, Patron of Lions Welfare Bank and many more.
He was recently honored for NCF Nepal for outstanding support and partnership with the club (325 B1) during Covid Pandemic.
Similarly, he has been selected as Project Management District Coordinator from the Lions Club International 325 I for the year 2022-2023. We wish him and his team for the successful tenure.
The Lions Clubs International, is an international non-political service organization established originally in 1916 in Chicago, by Melvin Jones.
It promotes the principles of good government & good citizenship, take an active interest in the civic, cultural, social and moral welfare of the community and unites the clubs in the bonds of friendship, good fellowship and mutual understanding.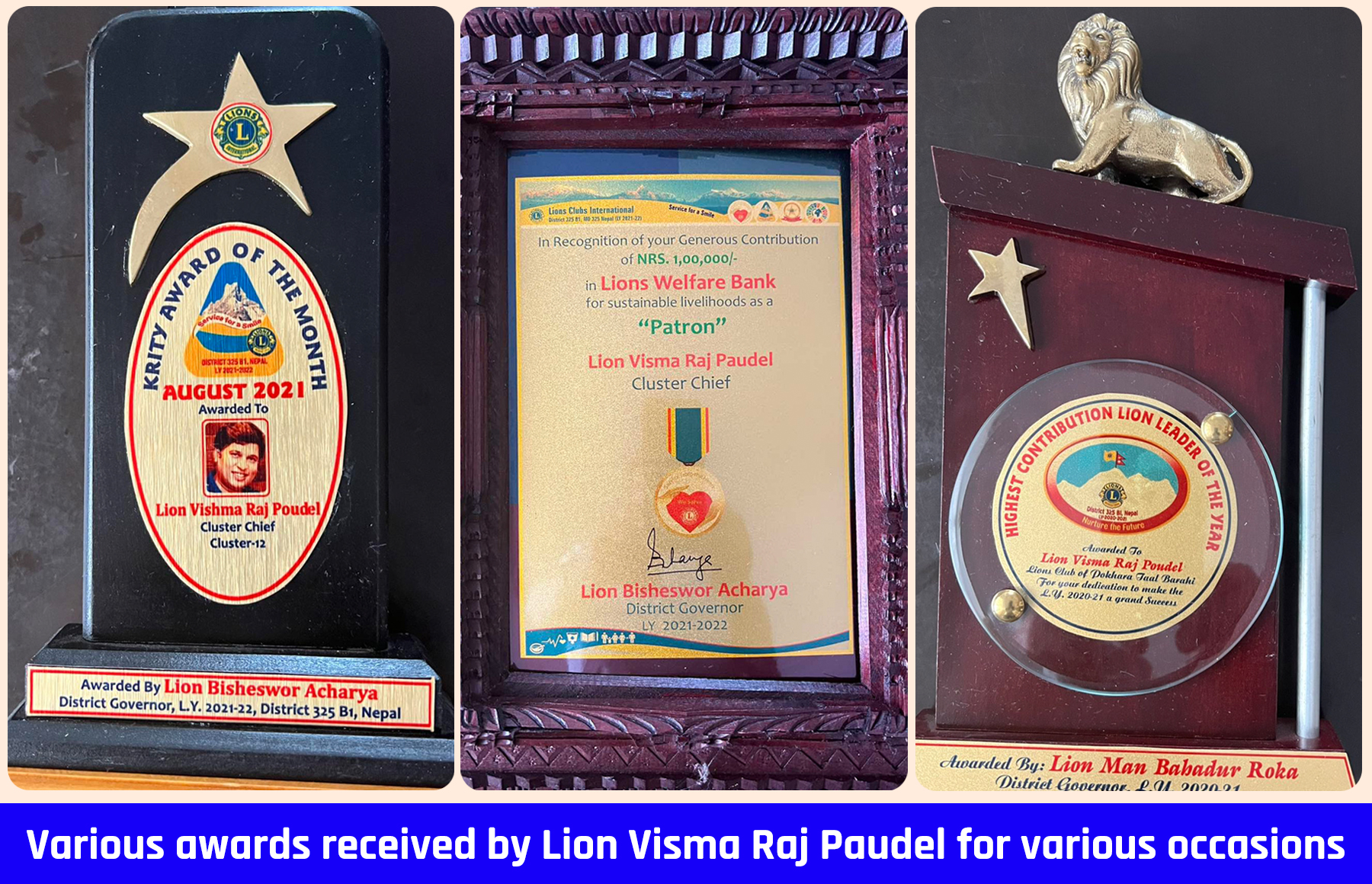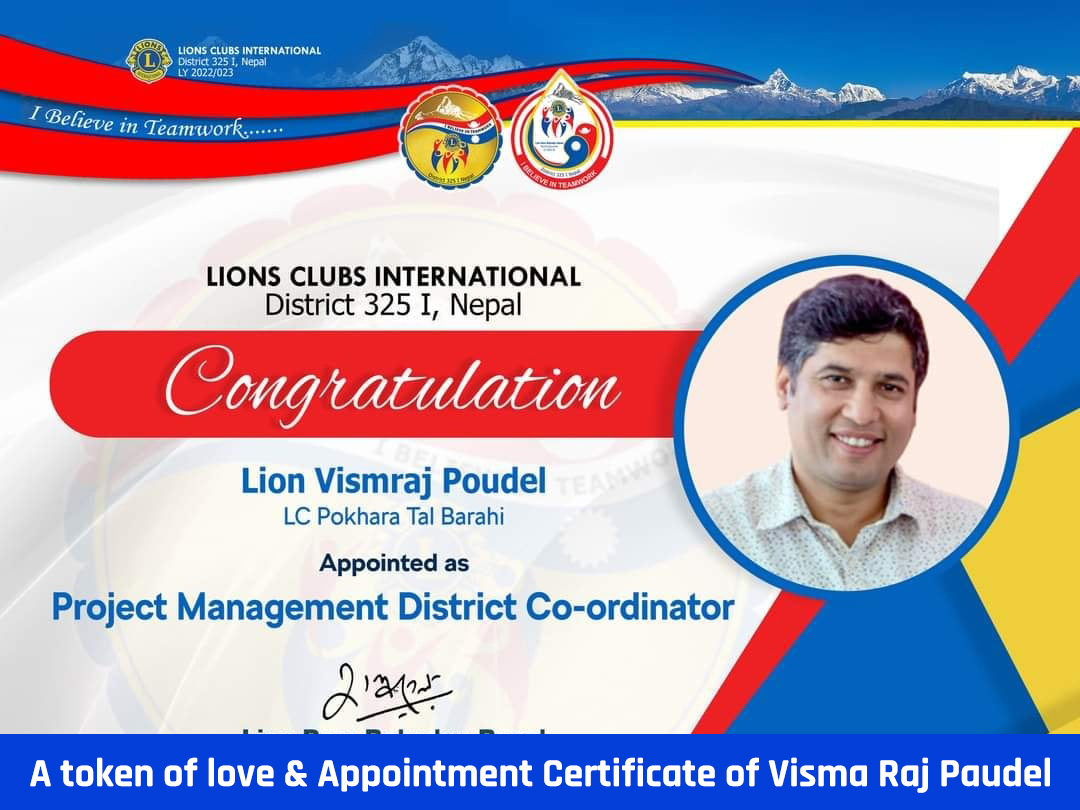 - Published on May 20, 2022