Dashain and Tihar Festival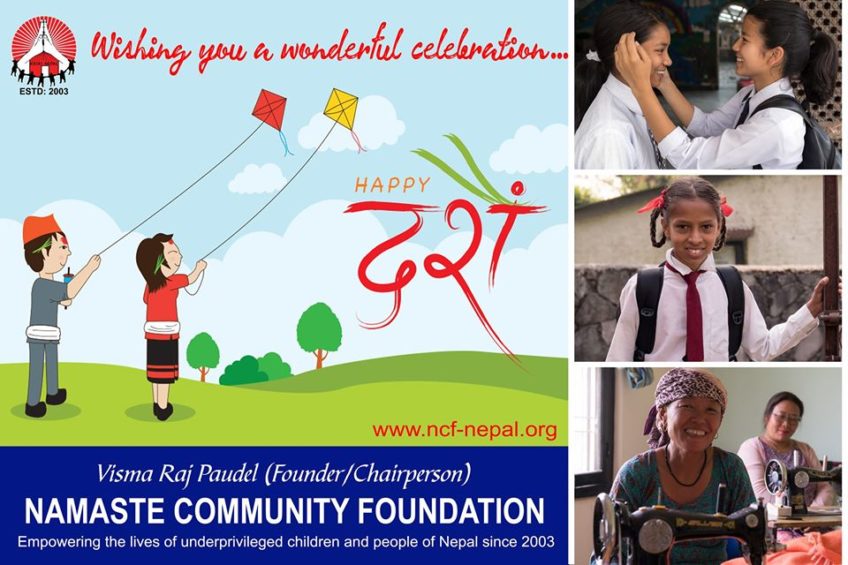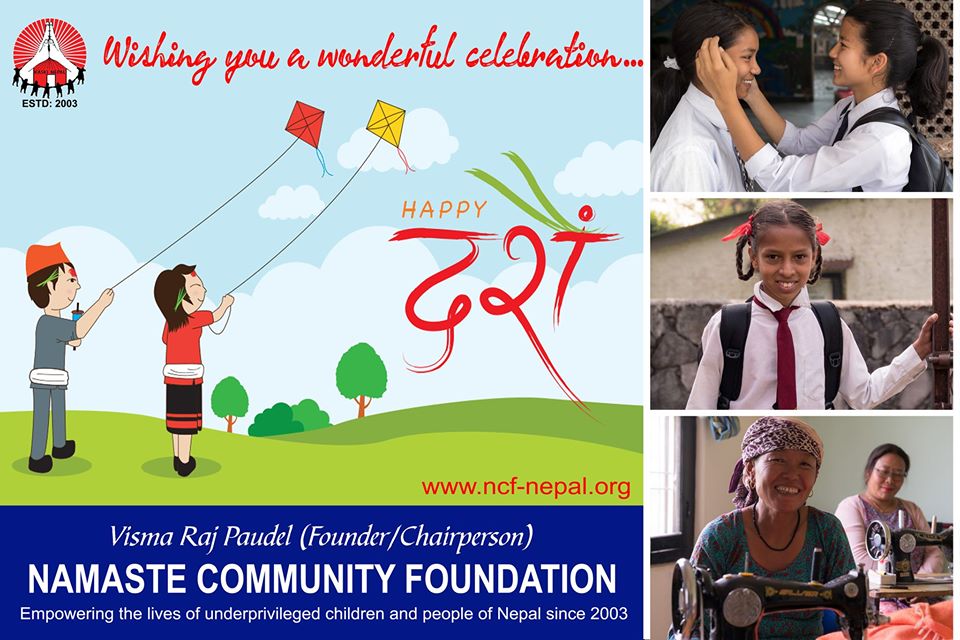 The biggest festivals called Dashain & Tihar have arrived at our door. This is the festival of joy, happiness and smiles. We all at NCF Nepal would like to wish a healthy and prosperous life to you, your family, friends and to all our sponsors, donors, partner charities and well-wishers on the behalf of auspicious festival.
If you like to be part of our Dashain & Tihar Celebration this year and present a festival gift to the children; you simply can donate through PayPal https://www.ncf-nepal.org/donate-us/ or in our bank account in Nepal. (Namaste Community Foundation / Standard Chartered Bank Nepal Ltd / Account No:01-1269968-01 / Swift Code: SCBLNPKA).
Dashain & Tihar Gift is included:
A set of extra clothes (Pant/Shirt/Skirt and shoes/slippers).
Festival foods for Dashain/Tihar.
Home/Relatives visit expenses.
Festival Pocket Money.
Cinema and temple visit during festivals.
Other fun related programs organized for children.
Any small or big donation is highly appreciated and could be a great support and will be used solely to the children's well-being.
- Published on September 10, 2019