Construction and Maintenance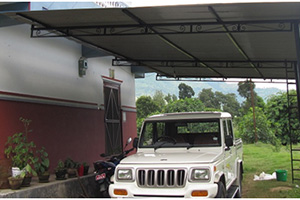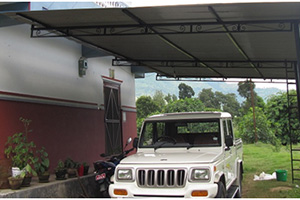 Construction of vehicle garage at Ghachowk has been completed. This has been done in front of the building which is supporting for the proper parking place and protection of the vehicle and motorbike. It took almost 5 days to complete.
During the course of two months' time; we encountered and sorted out some of the house problem. This includes: maintenance of drinking water storage tank, drainage system and leakagesetc. Similarly the playing equipmentsthat was left unused since long was also taken to workshop for maintenance. Some extra playing equipment will be gifted to the local primary school at Ghachowk after necessary repairs and paintings.
- Published on October 6, 2014