Closing ceremony for the Hearing Project Nepal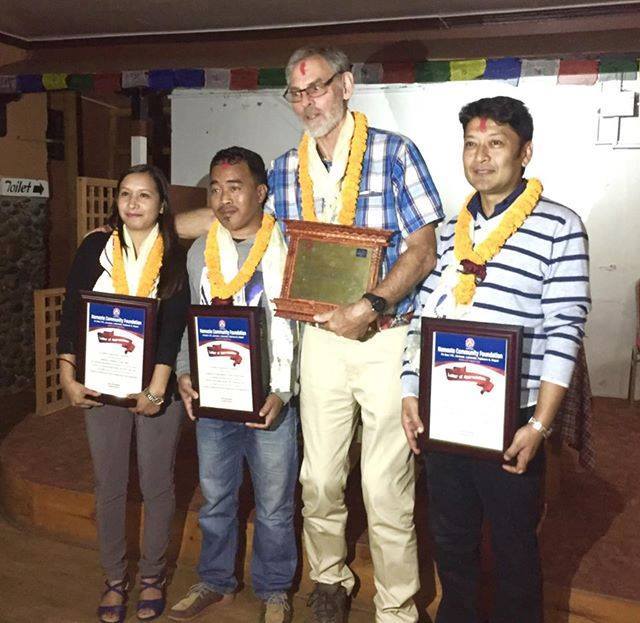 On 30th October 2015, we celebrated our 6 years of successful partnership closing ceremony for the Hearing Project Nepal together with the Project Director David Hine, Project Staff of NCF-Nepal at Himalayan Kitchen Lakeside, Nepal. We happily exchanged the Appreciation Gifts and shared our beautiful moments that we accomplished during our partnerships.
We are proud to say that together over 25,000 hearing patients has got benefit of free treatment and over 3000 people get free hearing devices. The team of Hearing Project Nepal has a new co-operation with INF Nepal through its regional ear hospital at Hario Kharka, Rambazar Nepal.
We would like to convey millions of thanks to David Hine, Valerie Lister and entire HPN Team-Australia for their great support and generosity.
- Published on November 10, 2015