Christmas Happiness at NCF – Nepal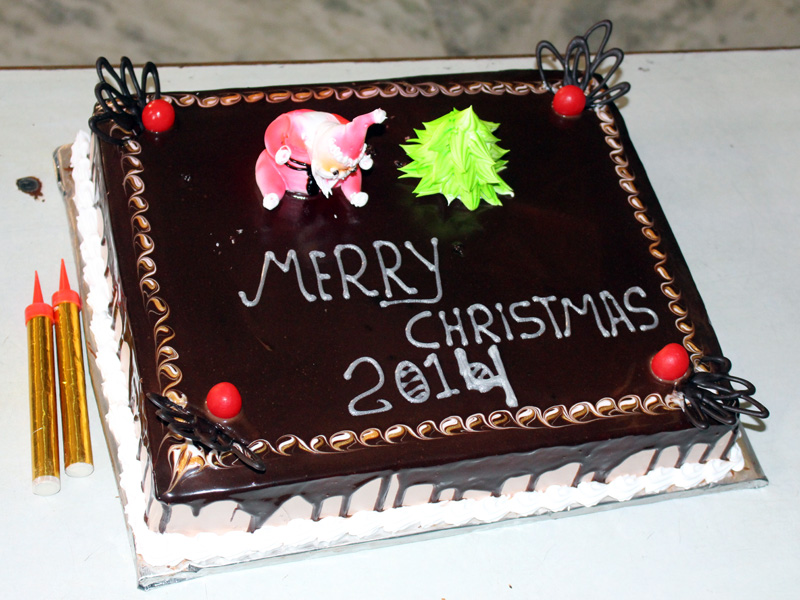 25th December 014, Pokhara, Namaste Community Foundation – Nepal organized a special Christmas event at its own premises in the presence of staff members, children, volunteers, visitors and the representative from donor agencies. One of the representative from every project including children, mother and sisters, volunteers, ex-children and donors extended their Christmas wishes. The program went whole day long including formal interaction with the ex-children, movie, football, cake cutting and gift distribution among the entire kids, staffs and volunteers.
All the ex-children during the interaction program presented their views for our upcoming event walk for kids 2015. They seemed very much positive towards the event (walk for kids 2015) and showed their commitment towards making the event successful with all the positive vibes. They also shared their life experiences and suggested few of the ways to create a bright future for the kids living at Namaste.
All the children participated very actively in decorating the house for Christmas celebration and were very much delighted to see everyone around with all the smiley faces. During the program Hilde Bleijswjisk, Director of Namaste Foundation – Netherlands narrated the story behind the celebration of Christmas.
As the celebration was celebrated together with the family members (Children, Staffs, donors, volunteers, well wishers, house mother and sister) everybody enjoyed the Program. Some of the volunteers also distributed distributed Christmas gifts to the children and helped to make the event more successful.
At the end Mr. Man Singh Chaudhary, Manager of NCF – Nepal, delivered thanks to every individual for their support to make the event successful and on behalf of NCF – Nepal he also wished merry Christmas to everyone associated to the organization.
- Published on December 28, 2014