Celebrating 19th Successful Years of NCF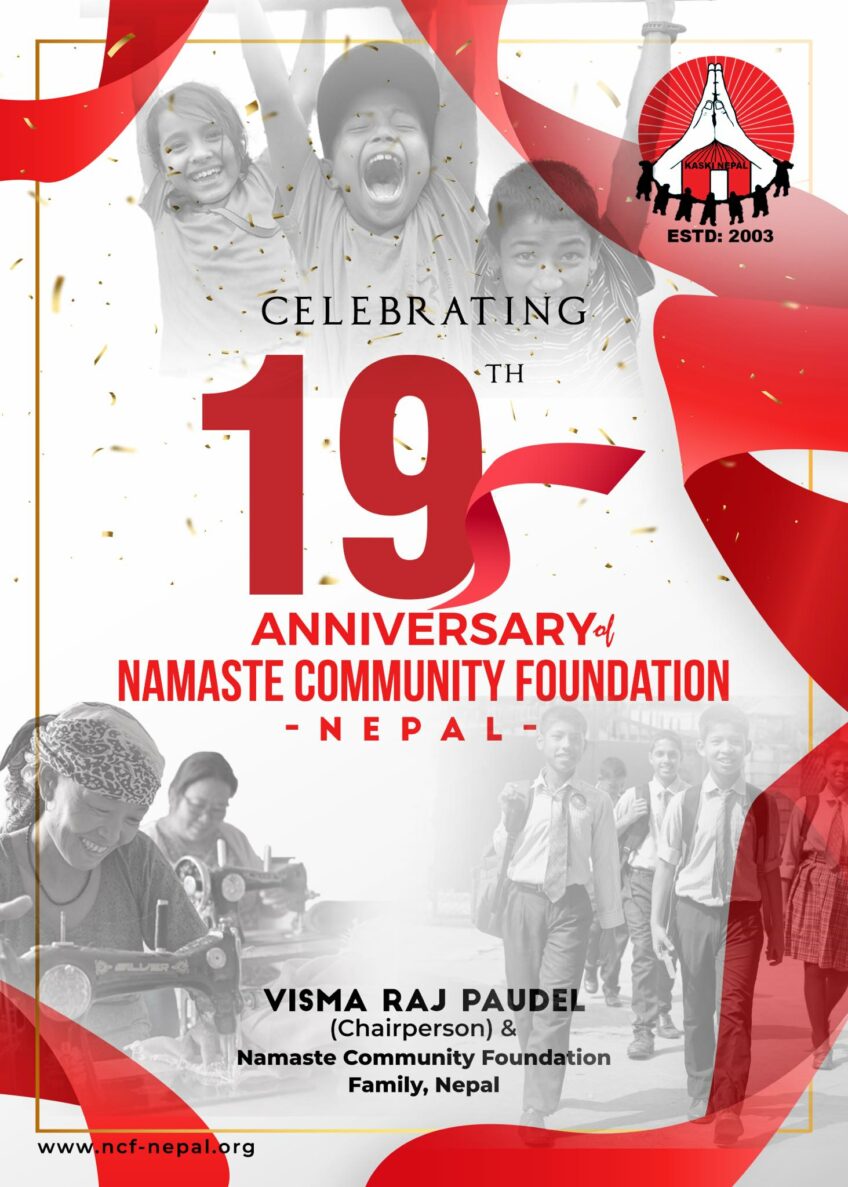 Today we celebrated 19th SUCCESSFUL YEARS of changing peoples' lives through Namaste Community Foundation, Nepal with our children, staff and the board at our children home and office.
On this auspicious occasion, we would like to thank all our partners, volunteers, sponsors, board members, staff, well wishers for their continuous effort and kindness from the beginning to care as many people in need; through our various programs including children home, scholarship program, women empowerment program, school support, hearing clinic, covid care, earthquake, floods, and other natural disasters related programs.
We are expecting everyone's love and care for the upcoming years to come.
Visma Raj Paudel (Chairperson) &
Namaste Community Foundation, Family, Nepal
- Published on June 10, 2022