Warm clothes for the poor children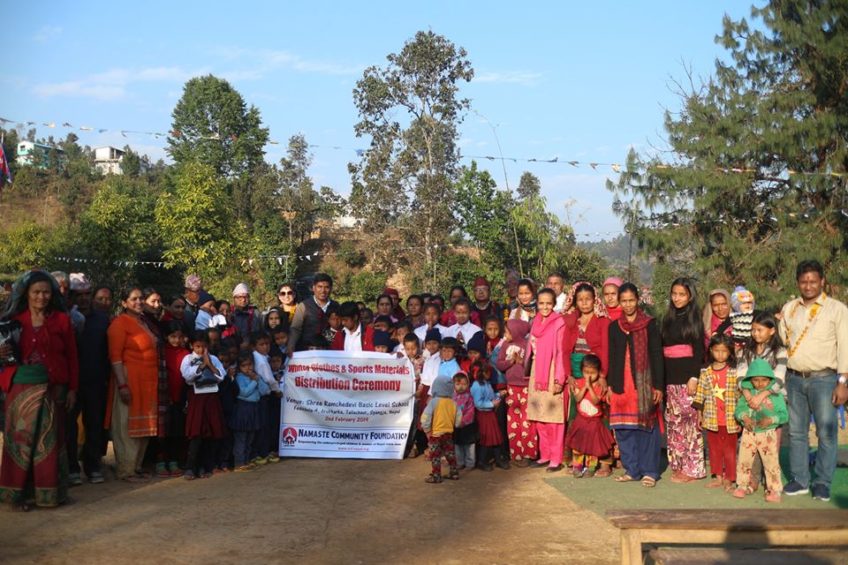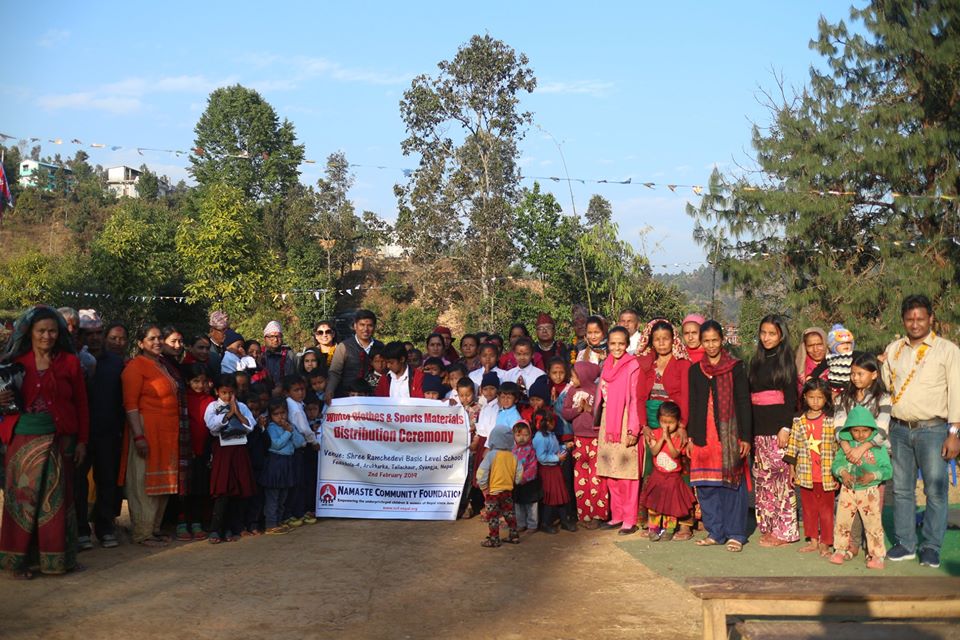 We organized a distribution ceremony for winter clothes (school sweater, cap and trousers) and sports materials for each of the 45 students studying from playgroup to grade 5 in "Ramchadevi Basic School" Tallachaur-4, Syangja, Nepal During this program; Miss. Arshiya and Aaryas Raj Paudel (children of Visma Raj Paudel) also donated some financial support to provide afternoon snacks for the children.
We are also thankful to Mr Utsav Gurung, Bir Bahadur Tamang and Man Singh Chaudhary for their shopping and other arrangements to make this program a success.
- Published on March 10, 2019