Namaste and a very warm greeting from
Namaste Community Foundation-Nepal.
After successful completion of "Walk for Kids 2018", a fund-raising program for our children home, we are now challenging our next project through "Global Giving". This challenge aims to raise 2 years lacking fund for our "Scholarship Program". This program is partially (almost half) supported by our partner charities.
The Accelerator month has been started from 12th June 2018. The donation collection period will be finished by 11th July 2018. So, we need at least 40 individual donors to donate, starting USD 10 before the accelerator month ends. If we could collect USD 5,000 from 40 or more individuals, we will then get additional matching(equivalent) fund. Which will ultimately give academic opportunities to more of the underprivileged children of Nepal. So, we heartily request to participate in our funding challenge and support our social work. If you have any further queries, please don't hesitate to write us back.
Please click the link to donate: https://www.globalgiving.org/projects/support-poor-kids-for-school-education-in-nepal-2/

Scholarship Program
Our Scholarship Program was developed as a result of our work in the field. When we went in to the field to find out more about applicants to NCF, we often found that, the children were orphaned or abandoned but were still living in a loving, supportive environment with their neighbour or older family member. Unfortunately, many of these children are still without the resources to attend school. It has never been our goal to separate families or further harm children by removing them from a loving atmosphere; we believe that the solution is to support children academically.
For more details about scholarship program; please visit: https://www.ncf-nepal.org/scholarship/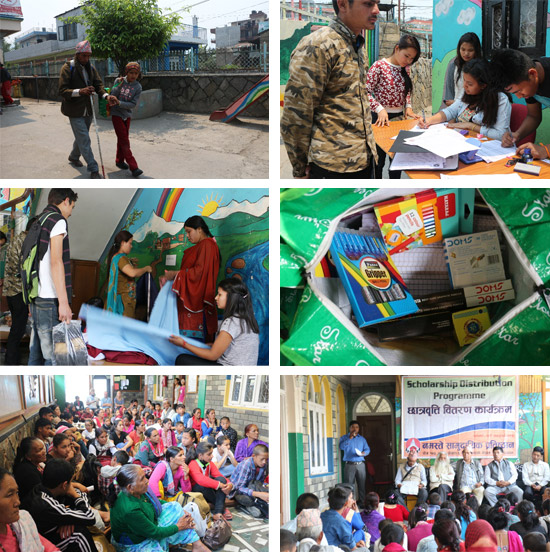 A Warm Regards!
Visma Raj Paudel (Founder)
And the NCF Nepal Team
Donations can be deposited through
Please help us continue our mission by getting involved today! 
If you like to be part of these positive changes, you can simply join us to fight against poverty cycle.
For more information, please email and follow us: