Dashain is the most beautiful and appalling time of the year and is celebrated for 15 long days. The celebration of Dashain is something that every Nepali wait for a whole year. As the festival time, especially of the great Dashain is already on, we would like to wish all our donors, partner charities, supporters, well-wishers, government line agencies and all the entire universe a very happy and prosperous Dashain.
From the organization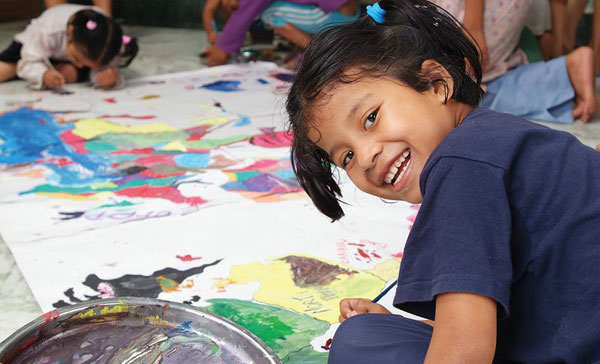 In 2003 the Namaste Community Foundation–Nepal (NCF), with your help, began our journey of serving the vulnerable, abandoned, needy and underprivileged children and women of Nepal. Today, we are happy to report our success in positively transforming the lives of hundreds of children and women.
But to continue this journey, we must face, as always, the challenges of financing. Therefore, we have created a local fund-raising department, but we need your support because we know that our knowledge and resources alone will not get us to the point where we need to be.
Some very recent good news is that the NCF was approved by Global Giving, and so we can now begin raising funds globally. Our goal is US$10,000, and we hope with all your support and cooperation we can achieve that goal. However, we have a very limited time to achieve it, so please visit http://goto.gg/29152 to learn more and help us in this new effort.
Success Stories
Children's Home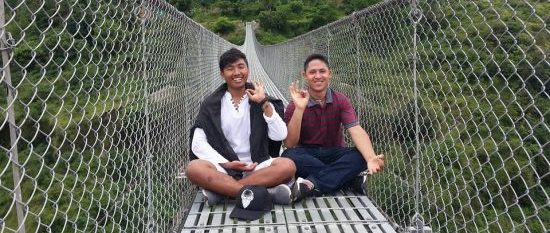 Krishna Thami, a young boy from a very rural part of eastern Nepal, came to Namaste in 2004. He and his mother were the only survivors in the family of a natural catastrophe in which his mother was badly injured. He was helpless and was shattered as he had lost most of his family.
Today, that little boy, who could hardly speak Nepali, has completed his 12 years of schooling and is working at a local restaurant. He is now financially independent and is caring for his mother.
This is only one of many examples of children whose lives have been turned around with care and education. We will be presenting more of these success stories in later newsletters, so please do not forget to subscribe to read them.
You can also view updates on our work on our Facebook page. Please "like" our page at https://www.facebook.com/Namaste-Community-Foundation-Nepal-476171372465727/.
Women's Empowerment Center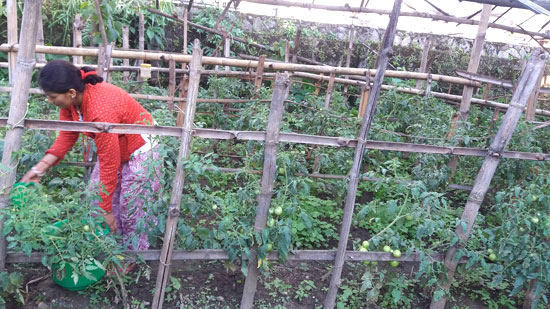 Ranjana Sharma, who is 33 years old and one of our trainees, is today living her life with dignity. Before, she was shunned by her own people because she was physically very weak. Eventually, she had to undergo heart surgery, requiring an additional loan to the family. After three months of training in sewing and tailoring at the center and psycho/social classes, she was able to transform herself and her life.
Ranjana initially started with mushroom farming and later expanded to tomato farming and livestock farming. The appreciation of the people in her village raised her confidence. Currently, she is living in Pokhara, renting a plot of land with her husband. Together, they are working very hard to achieve a better life and are very happy together. Meanwhile, she is financially independent, and is even sending her children to a good private school at her own expense.
Ongoing activities
Children's Home
Walk for Kids 2018

As a part of our fund-raising effort, we will launch the campaign "Walk for Kids 2018" in mid-February 2018. To be successful, this long-awaited fund-raising campaign for the development and welfare of Namaste's children will need your support and cooperation. You can support us by making a donation (even 25 euros will help!), or you could simply spread the word to help us achieve additional financial support. For more information about the Walk for Kids 2018, please visit http://walk.ncf-nepal.org .
Class 12 results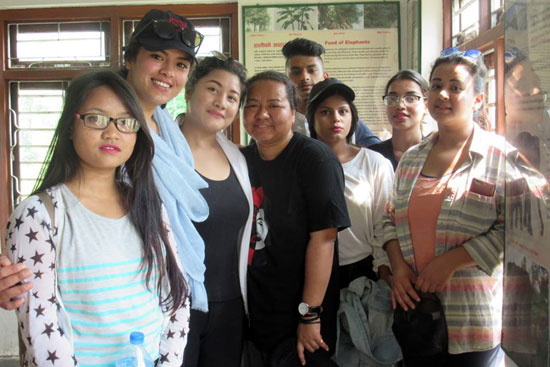 For our children, it has been a season of good news. Every time we eagerly await the academic results of our students, they have never disappointed us. This time as well, six of our children passed their higher secondary examinations: three in the first division; three in the second division; and one in the third division. They are now ready for their university education.
It is hard to envision that children from the most devastating situations would ever go to university. Even the children themselves would find that difficult to contemplate. We are so proud of the success our children have achieved. Thanks to all of them for their hard work, and we wish them all the best in their future endeavors.
Local fund-raising initiative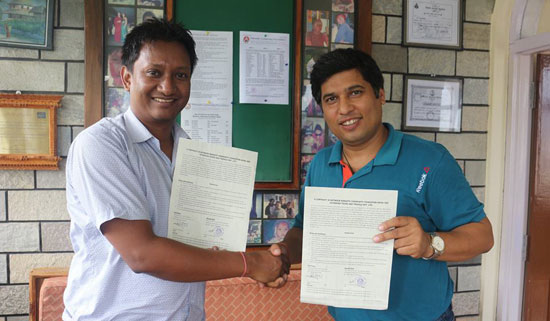 A three-year contract has been signed by NCF with Outbound Tours & Travels for the self-sustainability of NCF. The proprietor/owner of Outbound Tours & Travels is Visma Raj Paudel. General manager/representative of NCF Man Singh Chaudhary, signed on behalf of NCF. This contract gives NCF 30 percent ownership of Outbound Tours & Travels.
Women's Empowerment Center
An opportunity for an independent life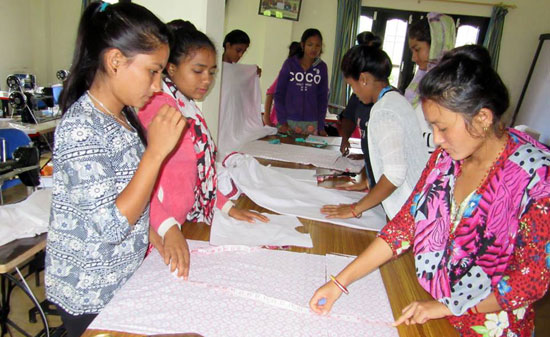 As in previous years, training is now under way to strengthen the single women of Nepal financially and psychologically in a joint effort of NCF-Nepal and NF-NL. This is the sixth course in training and the fourth in sewing and tailoring. The training program kicked off on 28 August 2017 in the presence of board members, staff, trainees, social mobilizers and social workers. Twenty-three women were selected for the training, and seven of them are staying in our residential facility. The selection procedure includes application, short-listing, pre-interview, technical home visit, final interview and selection.
Other
Fund-raising campaign in Sydney, Australia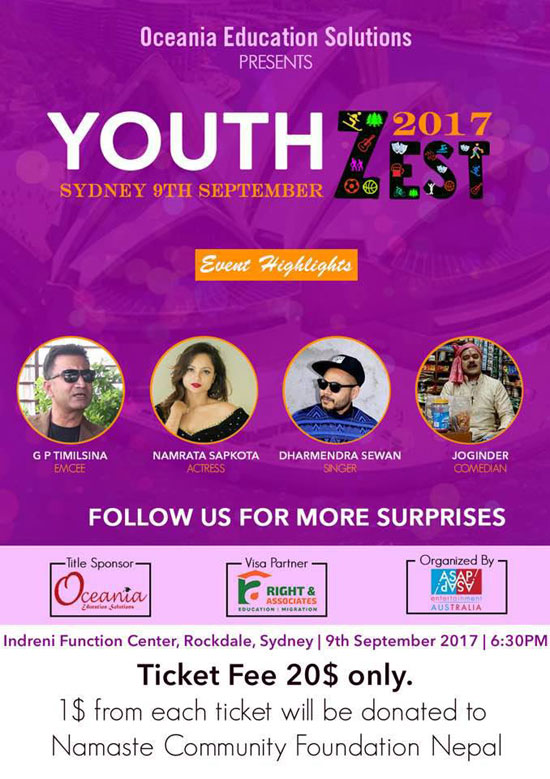 On 9 September 2017, Youth Zest 2017, a fund-raising campaign for NCF, was held in Sydney, Australia. It was organized by ASAP Pvt. Ltd. A dollar from every ticket sold at this musical event was donated to the development of the children of Namaste Community Foundation-Nepal.
Support to flood victims of Terai region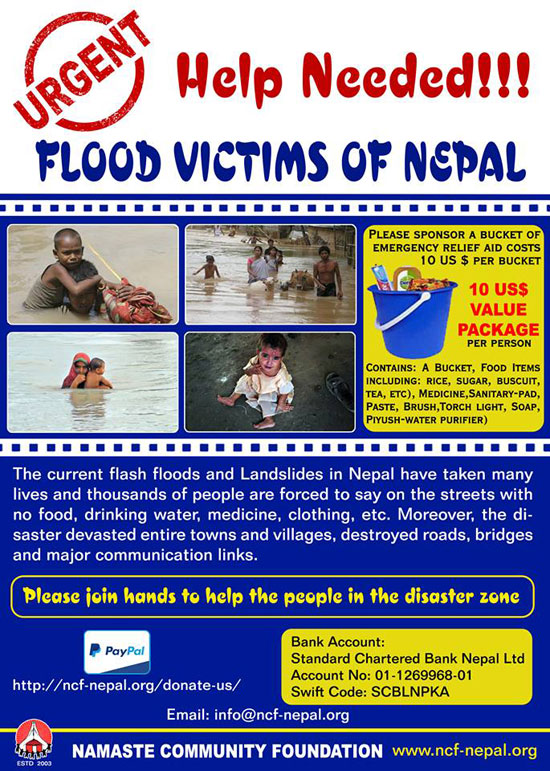 This is yet another tragic situation in the history of Nepal. The flood in the Terai region of Nepal left many people dead and thousands homeless, with no food and medical facilities. No air services were in operation because the airport was flooded as well.
We tried to help the people in need by providing the basics needed in such an emergency situation. In addition, we provided 250 woolen shawls with the help of Lions Club International, Rotaract Club of Peace Chautari and Reban Pokhara.
Appeal
With your help, the Namaste Community Foundation–Nepal has successfully completed our journey of 14 years in the humanitarian field, and we are determined to continue. But this will not be possible without your support and cooperation. So, we appeal to you and other good-hearted people to support us, walk with us and donate to our projects to make the world a better place.
For more information, visit http://www.ncf-nepal.org and http://walk.ncf-nepal.org.
Contact Person
Please help us continue our mission by getting involved today! 
If you like to be part of these positive changes, you can simply join us to fight against poverty cycle.
For more information, please email and follow us:
To Donate: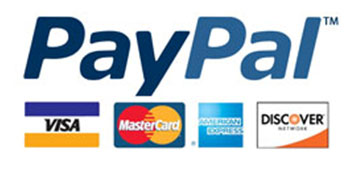 NCF boldly marches toward the goal of bringing a lifelong gift of love, caring and education to as many children and people of Nepal throughout Nepal as possible. Your one time or continued financial support is essential to our existence and future growth as an organization.
The easiest way is to send your donations in our bank account opened at Standard Chartered Bank Nepal Ltd.
Account Details:
Namaste Community Foundation
Standard Chartered Bank Nepal Ltd
Account No: 01-1269968-01
Swift Code: SCBLNPKA
Sincerely yours,