Message from the Founder
As the year passes by we gain more of the experiences and memories. Those experiences and memories with our beloved well-wishers and supporters can never be forgotten and will always remain in our heart. By the mid of year 2018, we have crossed 15 and half years serving for humanity and the journey of humanity all those years has turned out to be a moment to treasure. At this point of time, we find ourselves to be even more motivated to continue in the same field and we are very thankful to all of you because we have gained that energy from you people.
Standing in a humanitarian field for a decade and half was never easy. Yes, it is obvious that there comes challenges and we succeeded to break those challenges and move ahead just because of your support and cooperation. We know that even more challenges are going to come and we are also sure that we will break those challenges mutually.
We are very thankful to you all because you have been with us and supported us regularly to strengthen us to move further in the humanitarian field all those years. We are very much indebted towards all your hard work, support & courage and we will always treasure all of you and your memories. We cannot point out all the names but yes, you all were amazing and we will always remember you for what you have done to make us stronger every day.
A Warm Regards!
Visma Raj Paudel (Founder/Chairman)
Email: [email protected]
Cell: 98560-38109
Children Home Program (A moment to celebrate)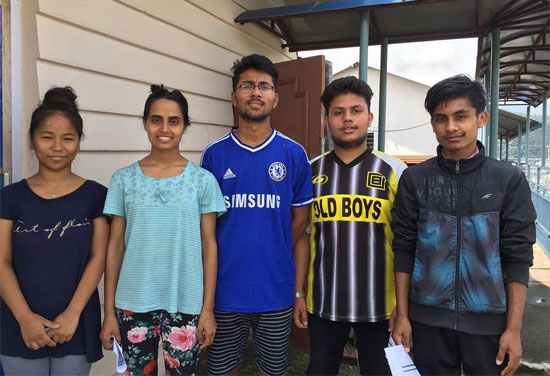 A new academic year started for the children. With lots of excitement and positive energy children started their school. New class, new books & copies and entirely new curriculum with new challenges motivated children for their new academic year.
Also, all the children appearing secondary level examination passed with good grades. Ashish, Dal bahadur, Deu Maya, Nirajan and Nandakali secured 3.60, 3.35, 3.30, 3.25 and 3.05 GPA.
Similarly, the most awaited result of class 12 also got published. Two of our children Saraswoti Pokharel, and Sumitra Nepali passed their examination with 3.43 and 2.96 GPA. Congratulations to all the children for their achievement and best of luck for their future endeavor. .
Scholarship Program (A support to continue schooling)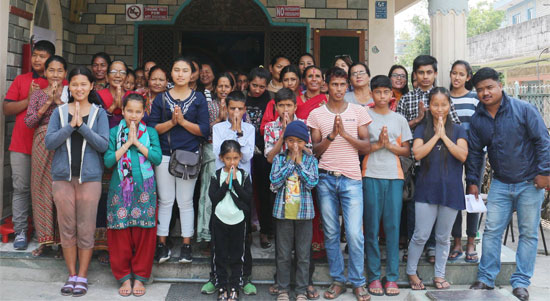 Alike children home program a new academic session started for the scholarship children. Organizing of scholarship distribution program was notified already in the previous newsletter where children were supported continuously for their schooling. Similarly, a total of 14 children were reintegrated from the scholarship program. 13 children were reintegrated because they passed their Secondary Level Examination and 1 was reintegrated because he failed the same class twice and discontinued the study. We would like to congratulate all the 13 students for successfully passing their SEE and wish them a very best of luck for their future endeavor.
Women Empowerment Program (An opportunity towards independence)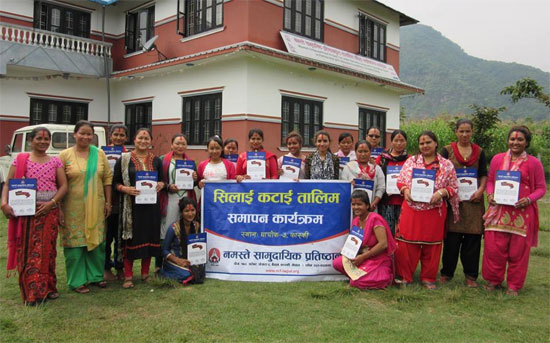 6th Training on sewing and tailing has come to an end. Alike previous year, this year as well we conducted sewing and tailoring training to 21 single women living below the level of poverty. These women were not only trained for 3 consecutive months but also were equipped with some capital in the form of micro support to start their own business. Congratulations to all the women for successfully completing 3 months full time training and stepping up towards entrepreneurship.
Micro Support (A support towards entrepreneurship)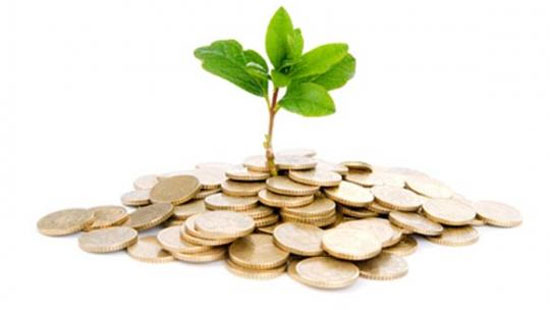 A regular activity of micro support also continued these three months. Installment collection and financing new loan to the new trainees took places all these days. This not only financed new entrepreneurs but also provided an opportunity to see how these new, energetic entrepreneurs are doing in the current state.
Success Story (Nowhere to somewhere)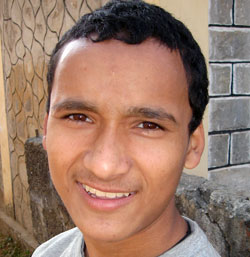 As a part of newsletter, we have selected the story of Samir for this edition of newsletter. Samir was a small kid of somewhere around 7-8 years when he was rescued by Namaste Community Foundation. He was rescued from Parbat, when he had no place to stay and no food to eat. He was such an adorable child but had no one to look after.
He was brought to Namaste and was provided with all necessary basic things needed for a child, like education, nutritious food, family, and a good place for accommodation. He was good in everything and had lots of interest in vehicles. But we were so very worried about his education as he was slowly lacking his interest.
But today we are very happy with what he has accomplished. He recently got a driving license for an excavator and is already employed by a Chinese hydropower company in Tanahun with a very handsome salary. Congratulations to Samir and we wish him a very best of luck for his future endeavor.
Thanking you
We would like to thank all our donors, charity partners, government agencies, supporters and well-wishers for having faith in us and supporting us all these years. We know that it is not easy to stand in favor of humanity and asking people for financial help, but we are very lucky to have people like you and always want your continuous support to serve more of the children and women of Nepal in need. Once again thank you for being with us all those long years and please always stay by our side.
Our best regards and appreciation.
NCF Nepal Team
Donations can be deposited through
Please help us continue our mission by getting involved today! 
If you like to be part of these positive changes, you can simply join us to fight against poverty cycle.
For more information, please email and follow us: