Namaste and a very warm greeting from Namaste Community Foundation-Nepal
Make this Christmas and New Year's special…

The holiday season has started and the holy Christmas and festive New Year are at our doorstep. We assume that you are looking forward to and probably have started your preparation to celebrate the upcoming events with joy and happiness. All of us at NCF Nepal wish you and your family a very Merry Christmas and a prosperous and Happy New Year 2018.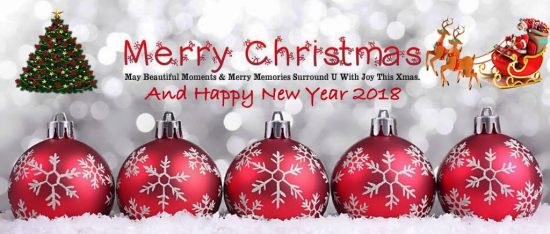 Let's join our hands to unite together to provide not only food, but emotional support and practical advice this winter.
Namaste Community Foundation Successes to date…

We are proud to share that, due to your kindness and support, we have been able to continue our social work toward underprivileged children, single women, and needy people.
We greatly appreciate that, together with you and other wonderful people around the world, we have had success helping to make many positive changes in the lives of children and other needy people. As most of you have supported us in previous years, we are quite sure that you will keep us on your priority list again. Also, it would be of great help, if you could refer our organization to your friends, relatives, nearby clubs, churches and schools, all those who might be willing to support the underprivileged children & women of Nepal.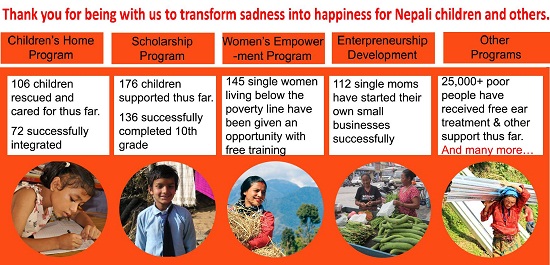 Opportunities to help…
Walk for Kids 2018…We need your help with sponsoring some part of our trek to raise money and awareness for our children in Nepal. They will be taking a 10-day trek into the great Himalayas starting on the 10th of February 2018. The money raised from this trek will help them gain a better future full of warmth and love. For more details: http://walk.ncf-nepal.org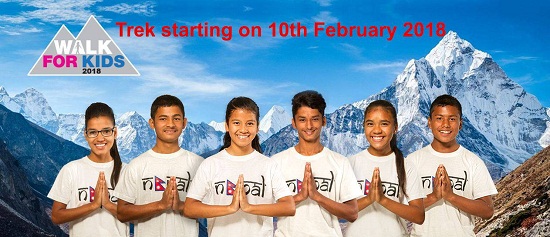 We sincerely hope that you will join us in believing that "Together we can go a long way to get the underprivileged children out of the poverty cycle".
If you would like to help, please contact us ([email protected]).
Thanking you!
Visma Raj Paudel
Founder/Director
[email protected]
Donations can be deposited through
Please help us continue our mission by getting involved today! 
If you like to be part of these positive changes, you can simply join us to fight against poverty cycle.
For more information, please email and follow us: