Namaste Dear Friends and family members of NCF Nepal
There is less than a week to go until we start our Walk for Kids 2018 adventure, one week of trekking through the beautiful Annapurna Conservation area lies ahead of us! As a group of 12 people, including 8 children of our Namaste Children's Home (NCH), we will be trekking not only for raising funds for the children of our children home, but also for the general awareness of the difficulties thousands of underprivileged children living in Nepal face every day.
Over the past 3 years, funds of around 25'000 Euro could be raised for Walk for Kids. Those funds will be used to partially cover living and schooling costs of the 33 children currently living at our Namaste Children's Home (NCH) at Lakeside, Pokhara. We are immensely happy and grateful for the support we have received so far.
The news about Walk for Kids 2018 was not only spread in Nepal but also in far-away Switzerland, where until the end of February an estimate of more than 20'000 Euros is expected to be raised. Within the past 10 months, a number of events as well as crowdfunding campaigns were organized. Further, a Swiss producer for high-quality running shoes decided to sponsor Walk for Kids by donating a pair of shoes for each participant of the trek! We kindly thank "On" Switzerland for the kind support. All activities in Switzerland were coordinated by our international project in-charge Alan Briggs.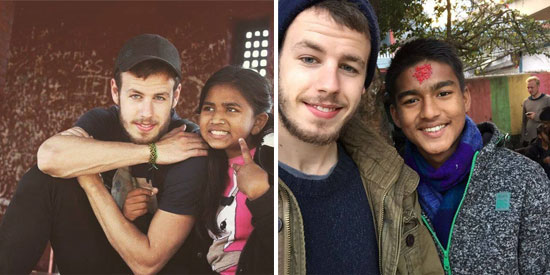 "I was extremely happy to support the efforts of the Namaste Community Foundation regarding Walk for Kids 2018. The number one goal is to make sure, that the children living at NCH can live up to all their potentials! This assumes stability of the financial assistance for their basic needs and education. To ensure this, successful fundraising activities such as the campaign for Walk for Kids are vital. In the long run, the children benefit not only from the possibility of visiting higher-level schools, they also grow up in a safe and loving environment where they are valued as important human beings for the society.
While running the fundraising campaign, the managing staff of NCF and myself all along had a mutual understanding of the importance of transparency and credibility. This enabled us to cooperate in a simple yet efficient way. Fundraising is never easy, especially nowadays where people get overwhelmed by the many ongoing projects they are asked to donate for. This is one more reason because of which we extremely focus on being credible and transparent.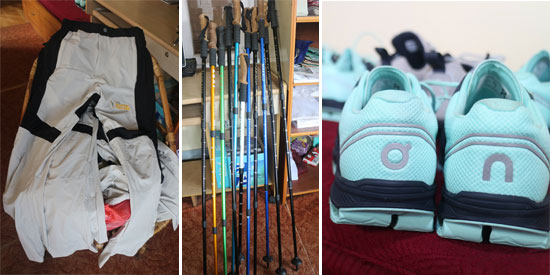 We are now in the final week before starting our trek. Besides organizing the schedule, there is also one last chance to give a shout-out to all people who would still like to donate for the campaign. The goal of 50'000 Euro will most likely not fully be covered, but we want to use each and every possibility, to collect as much of the total amount as possible! If you are interested, we are very happy for you contacting us under the information you find on the bottom of the newsletter or through the direct use of the PayPal option. I would kindly like to thank all donors for your wonderful support. The children of NCH will directly benefit from your idea of creating a better future for those who are less privileged. Let's walk for kids!" – Alan Briggs
If you like to donate and make the campaign a grand success, following are our bank details:
Or you can also contact us: [email protected] or [email protected] (Visma Raj Paudel (Founder/Director)
Please help us continue our mission by getting involved today! 
If you like to be part of these positive changes, you can simply join us to fight against poverty cycle.
For more information, please email and follow us: